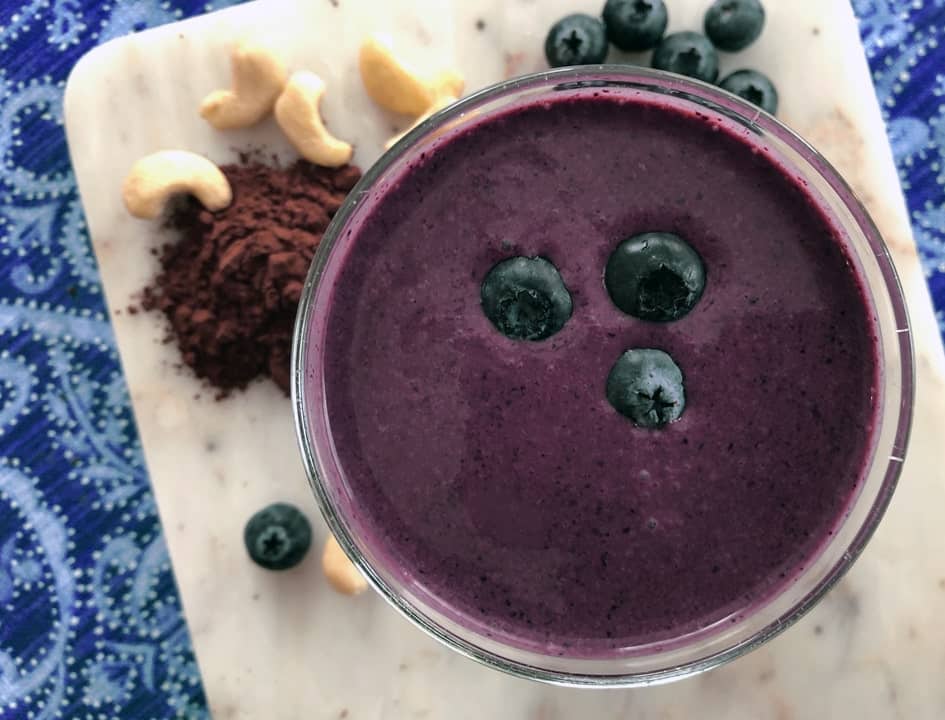 This chocolate blueberry smoothie recipe is a delicious feel-good pick-me-up. The simple recipe combines cashew milk, frozen blueberries and yogurt with a touch of cocoa powder and a few drops of Stevia. If you'd like an extra boost, you could also add a teaspoon of ground flaxseed, for extra antioxidants, fiber, and omega-three fatty acids.
When I Was a Kid on "The Island"
When I was a kid growing up on Long Island, we had wild blueberry bushes all over the yard. My brothers and I would pick the berries right off the tree and just pop them into our mouths, if the birds, didn't get them first! Now, decades later, here I am writing about a blueberry smoothie recipe and realizing how lucky we were to have such a delicious, healthy fruit at our fingertips.
Another Reason to Love a Blueberry Smoothie Recipe: It's Good for the Brain
Berries are very nutrient-dense, a one-cup serving contains RDI (Recommended Dietary Intake) 4 grams of fiber, 24% of vitamin C, 36% Vitamin K, 25% magnesium, and small amounts of many other micronutrients. And there are only 84 calories in 1 cup of blueberries.
Also, blueberries are believed to have one of the highest antioxidant levels among all fruits and vegetables. Antioxidants protect your body from free radicals—those unstable molecules that can damage cells and contribute to aging.
The most interesting thing about blueberries, though, is they may maintain brain function and improve memory. I know that sounds like a heavy lift, but studies support this. They've done animal studies on antioxidants and blueberries, and the effects on your brain. They appear to benefit aging neurons, leading to improvements in cell signaling. That's another reason to love this blueberry smoothie recipe.
A Blueberry Smoothie Recipe Is the Best Way to Eat Blueberries!
I've always loved, blueberries, frozen or fresh, but for this particular drink I think frozen works best. Let's get into this recipe!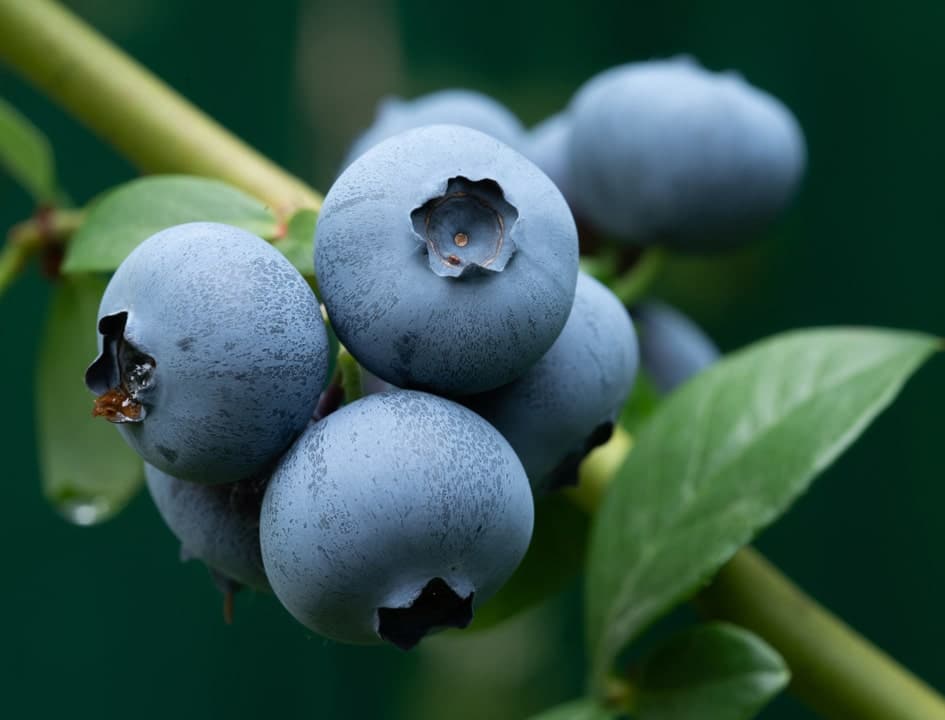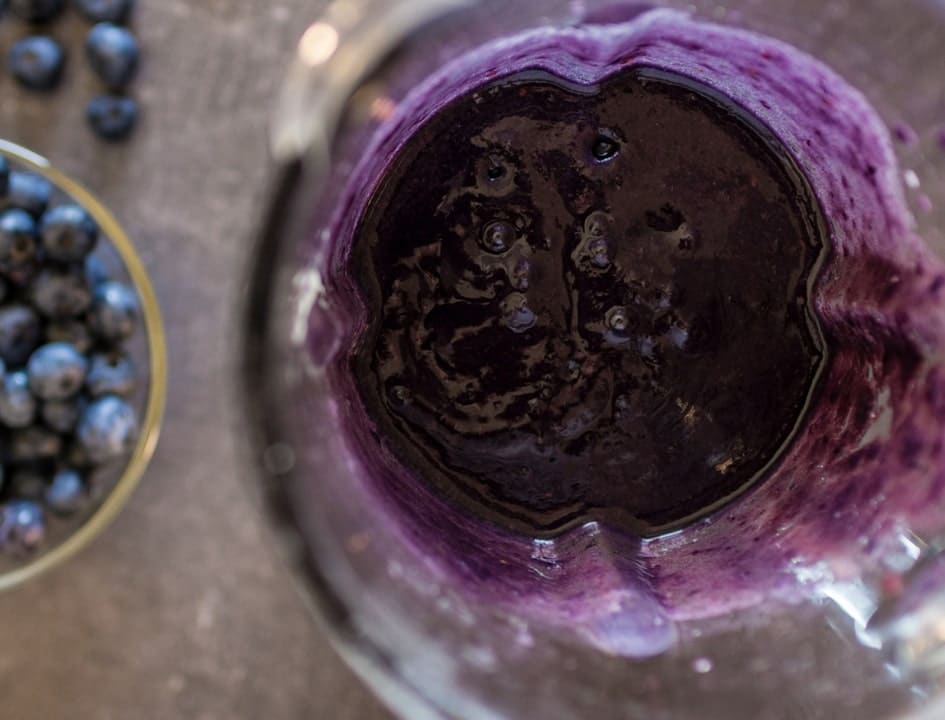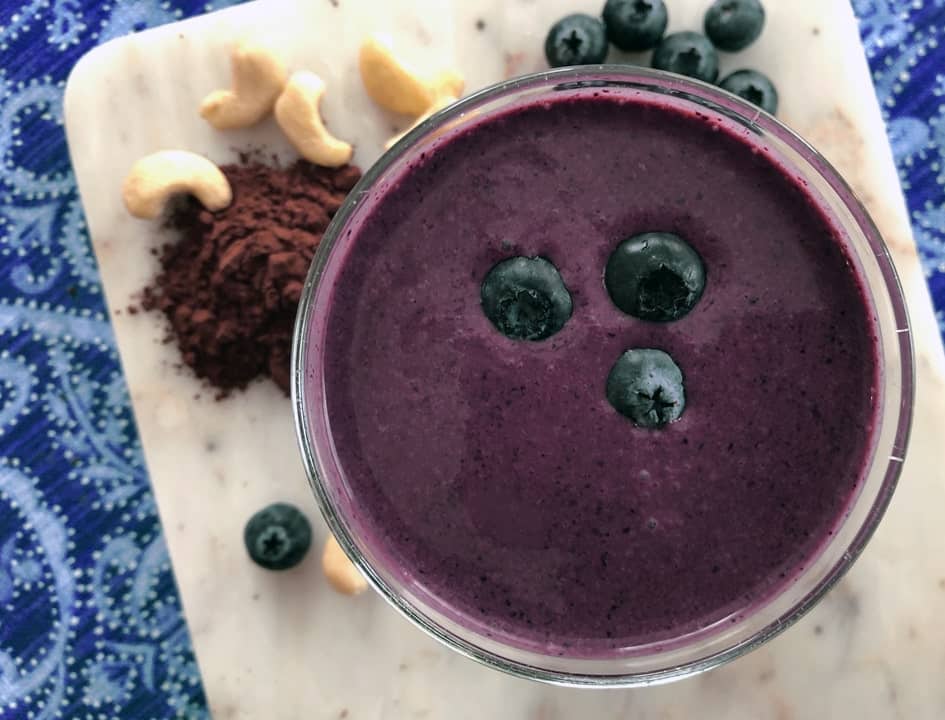 Print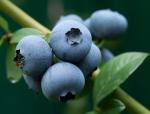 Cashew Chocolate Blueberry Smoothie
---
Author:

Total Time:

10 minutes

Yield:

2

Servings

1

x
Description
This Cashew Chocolate Blueberry Smoothie is rich and delicious — and it's a great morning or afternoon pick-me-up.
---
1 1/2 c. Chocolate cashew milk* (or 1 c. plain unsweetened cashew milk combined with 2 T. unsweetened cocoa power)
1 1/2 c. Organic blueberries, frozen
1 5-oz. Container low sugar greek yogurt (blueberry or Raspberry), or vegan greek yogurt
2 drops Stevia
---
Instructions
Combine all ingredients in a blender and mix at medium to high speed until the blueberries are well blended. Add ice if desired and blend until frothy. Enjoy!
Notes
If you want extra antioxidants, fiber, and omega-three fatty acids, add a teaspoon of ground flaxseed.
Prep Time:

10 minutes

Category:

Smoothie

Method:

Blender

Cuisine:

Breakfast or Dessert
Keywords: Cashew, Chocolate, Smoothie, blueberry, healthy blueberry smoothie recipe
Image © Health Food Radar and iStockPhoto
---
The information provided on Health Food Radar is intended for general informational purposes only. While we strive to offer accurate and up-to-date content, we do not provide medical advice, diagnosis, or treatment. Always consult with a qualified healthcare professional before making any dietary or lifestyle changes, especially if you have underlying health conditions or concerns.