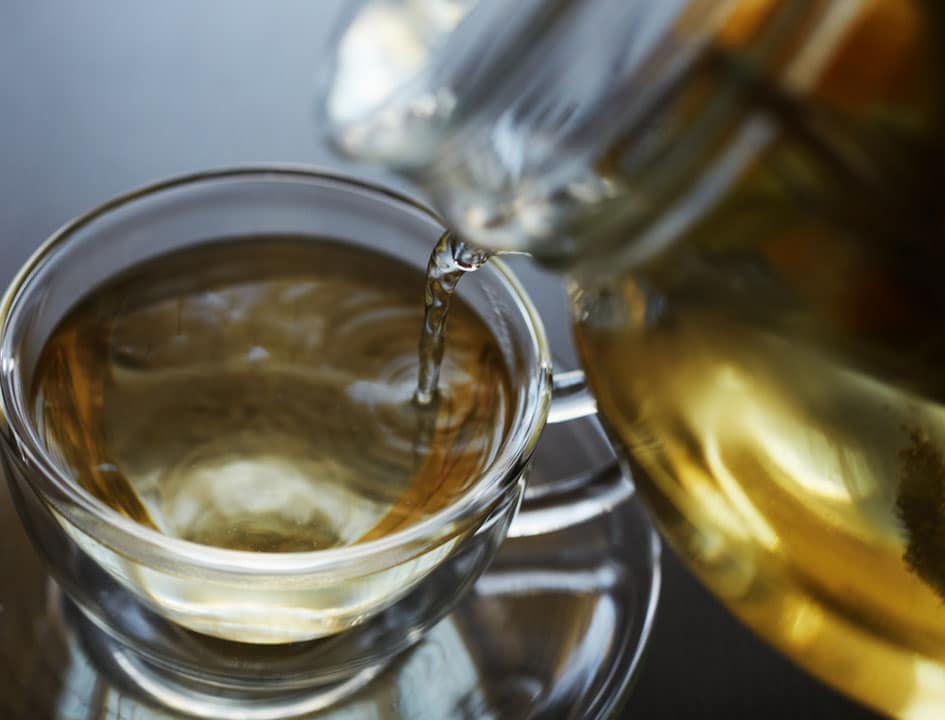 Traditional Ayurvedic medicine says the seasonal transitions of fall and spring are the best time to cleanse toxins from the body. Traditional Chinese Medicine (TCM) says that cleansing when the weather changes is important. Both suggest that you create your "winter body "in the fall, which means setting up your immunity and stamina for shorter colder days ahead.
Now is the Perfect Time to Prepare Your Body for the Cold
By irradicating toxins from your body in the fall, before the cold and flu season and the winter holidays, you are preparing your system to function in an optimal manner. So, ideally, if you happen to overindulge or burn the candle at both ends in the months to come, your body will be better equipped to handle it.
Of course, traditional western medicine says maintaining a healthy diet, exercising, and making sure you get plenty of rest are the best ways to get fit for winter. However, an integrated approach — combining western medicine with complementary or alternative medicine — has significant benefits.
A TCM Detox Focuses on the Yin and Yang Meridians Most Active in Autumn
Traditional Chinese Medicine says the lungs and large intestines are the Yin and Yang "meridians" most active in the fall — so that is what a TCM fall detox focuses on.
There is also an emotional/energetic element associated with each organ in TCM. The emotion to focus on for fall is grief or sadness.
TCM believes if the lungs are weak the immune system is weak or imbalanced, so this is a perfect time to prepare for the upcoming cold and flu season. Likewise, if the corresponding meridian, the large intestine, is blocked it can manifest as gastrointestinal issues involving constipation or diarrhea. Issues with the skin can also be related to an imbalance with this meridian. Both lungs and the large intestine control three pathways of elimination, exhalation, sweating, and complete bowel movements.
Westernized Detoxing is More Focused on the Entire Body
Westernized detoxing relies on the body's natural ability to cleanse itself from the toxins and chemicals of daily life. These include pesticides and fertilizers from our food, heavy metals, other environmental elements, and cigarette and smoking residue. The theory is that by using specific herbs and nutrients these toxins can be converted to waste and then eliminated from the body by stimulating the elimination channels, including the colon, lungs, skin, and kidneys. By supporting the liver and lymphatic system, a cleanse may also help purify the bloodstream.
Typically, traditional westernized detoxes use herbs and other nutrients to help the body purge toxins.
There are So Many Ways to Complete a Detox
With so many options — from attending a sweat lodge to fasting — it can be hard to decide what's right for you. If you are looking for a detox you can do while maintaining your regular schedule — which I prefer — you can try the more traditional Chinese or Ayurvedic cleanse or opt for the westernized approach.
With either method, be sure to keep hydrated.
Editor's note: Before undertaking any detox or cleanse, check the facts — some products have proven harmful. Be sure to talk to your doctor about the effect a detox diet or cleanse may have on your health.
Westernized Detox
Some common herbs used for detoxing are dandelion, yellow dock root, burdock root, milk thistle, and artichoke. When you're on a detox program, it's important to get plenty of fiber in your diet because fiber carries the toxins you are sloughing out of your body. In addition, make sure you are drinking plenty of water as well.
There are several kits available at your local health food store that contain all of the nutrients necessary to complete this type of cleansing. In addition to taking the supplements included in the kit, a good cleanse will suggest dietary changes such as:
Eating a bland diet with raw or steamed fruits and vegetables
Limiting proteins to fish and chicken
Avoiding processed foods, sugar, and alcohol for the duration of the cleanse
4-Day Ayurvedic Cleanse
This 4-day ritual cleanse includes eating a "mono" diet of a mung bean stew called Kitchari three times a day for four days. You will also drink Ghee each morning and may follow traditional practices such as skin brushing. The recipe below is adapted from Organic India, which has further details on how to complete the cleanse.
Traditionally, Kitchari is eaten more like a soup than a pilaf. This is why this recipe includes more water than you would normally add for cooking rice. Eat this simple soup three meals per day during the four-day cleanse to help your digestive system rest and stabilize. … This is a detoxifying meal that allows the digestive system to rest while still nourishing the body and keeping blood sugar levels stable.

— Organic India
Note that if your blood sugar feels off during the cleanse, you can add cooked vegetables to the recipe.
Print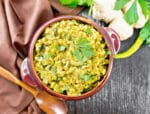 Kitchari
---
Author:

Total Time:

1 hour 5 minutes

Yield:

4

1

x
Description
This recipe was adapted from Organic India's Kitchari Recipe.
---
1

cup

uncooked split yellow mung beans (Dahl)

1/2

cup

uncooked white basmati rice

1 Tbsp

fresh grated ginger root

2

bay leaves

1 tsp

black mustard seeds

1 tsp

ground cumin

1 tsp

ground turmeric

1/2 tsp

ground coriander

1/2 tsp

fennel seeds

1/2 tsp

fenugreek seeds

9

cups

water

1/2 tsp

himalayan pink salt

1

small handful fresh chopped cilantro leaves
---
Instructions
Rinse mung beans until the water runs clear.
 Par boil mung beans: bring them to a boil in 4 cups of water and remove from heat. Allow to rest for 1-4 hrs in the boiled water, then drain and rinse.
Rinse rice until the water runs clear.
Heat a large pot on medium heat and add all the spices except the bay leaves. Dry roast for a few minutes, stirring constantly. Dry roasting will enhance the flavor. Keep a close eye on the spices to make sure they do not burn.
Add mung beans and rice to the spice mixture and stir again.
Add the remaining 5 cups of water and bay leaves and bring to a boil.
Boil for 10 minutes.
Turn heat to low, cover pot, and cook until mung beans and rice become soft, 30 to 40 minutes.
Add salt to taste.
Garnish with Cilantro leaves (optional).
Prep Time:

20 Minutes

Cook Time:

45 Minutes

Category:

Clean eating

Method:

Stovetop

Cuisine:

India
Keywords: Kitchari Recipe, detox, ayurveda recipe, ayurvedic cleanse, ayurvedic cleansing, mug beans, rice
Photos ©iStockPhoto
This post is not intended to substitute for medical advice or prescribed medication. Especially if you have special health needs or a special diet, consult a physician before undertaking any new diet or exercise plan.
The author has not been compensated for any of the products mentioned in this post. In some cases, we may earn a small affiliate fee from certain links, including Amazon and the Health Food Radar shop. This helps compensate our staff for their time. Thanks for supporting us by clicking on the links!
Statements made on this website have not been evaluated by the U.S. Food and Drug Administration. Any information or products are not intended to diagnose, treat, cure, or prevent any disease. Information provided by this website or this company is not substitute for individual medical advice.