This rich and creamy, low-glycemic Cashew Chocolate Cherry Smoothie is every bit as indulgent as a box of Valentine's Day chocolates.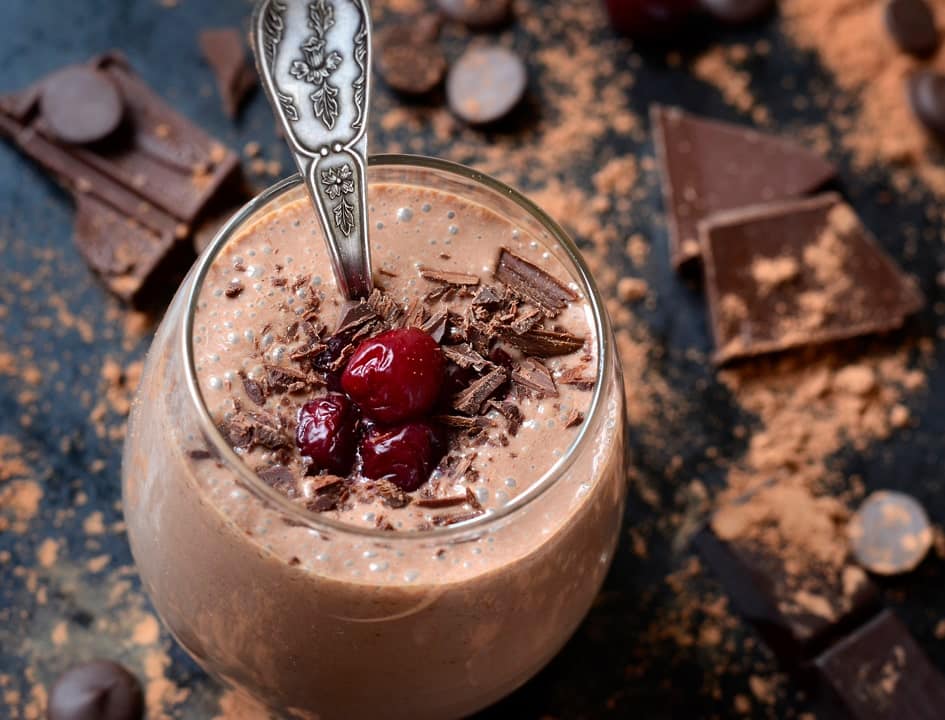 Valentine's Day is here, and with it, those tempting heart-shaped boxes filled with sweet and gooey chocolates. I get boxes and boxes of chocolates delivered to my front door. Why? I don't know. People must love me.
This Valentine's Day, I'm going to do things differently. No more digging into those chocolate boxes. Instead, I decided to make a delicious, healthy, smoothie that combines some of my favorite things.
What Will I Put in this Healthy Smoothie?
Cherries, yes, they're good! Dark, sweet cherries are my favorite low-glycemic treat.
Packed with nutrients, cherries are shown to have anti-inflammatory properties. 1 cup of raw pitted cherries has 97 calories, 2 grams of protein, and 3 grams of fiber. One cup also provides a ton of vitamin C — 18% of the Daily Value (DV), plus 10% of potassium and 5% each of copper and manganese.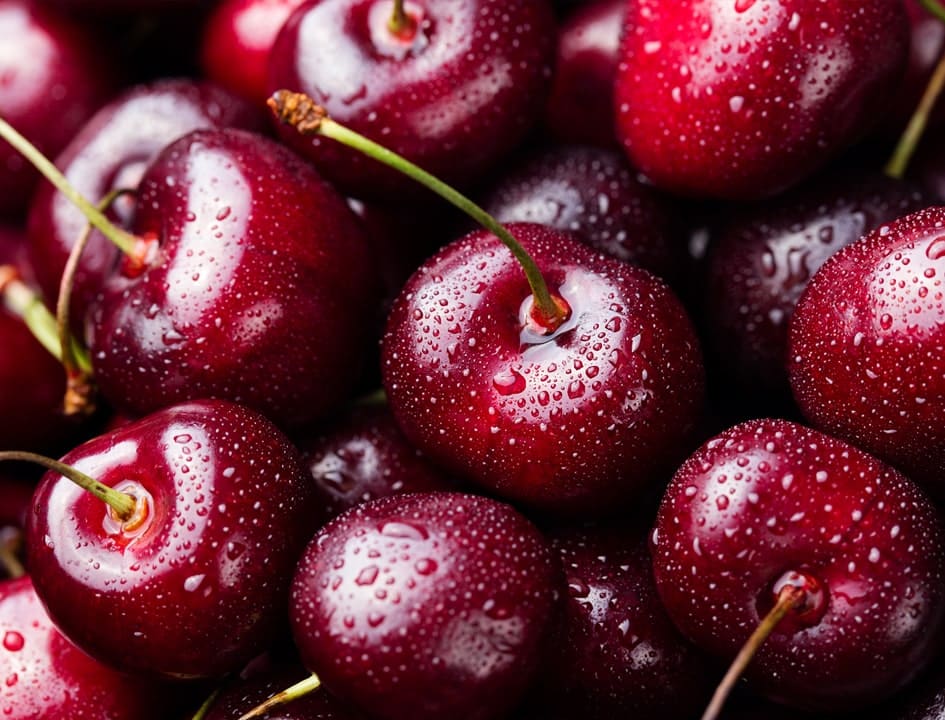 Yes. Cocoa. Cocoa is a great antioxidant. Dark chocolate is good for you — in moderation, of course — and it can improve your mood. A 100-gram bar of dark chocolate with 70 to 80% cocoa content has 11 grams of fiber, 67% of the daily recommended intake for iron, and lots of other minerals like magnesium, copper, manganese, potassium, phosphorus, zinc, and selenium.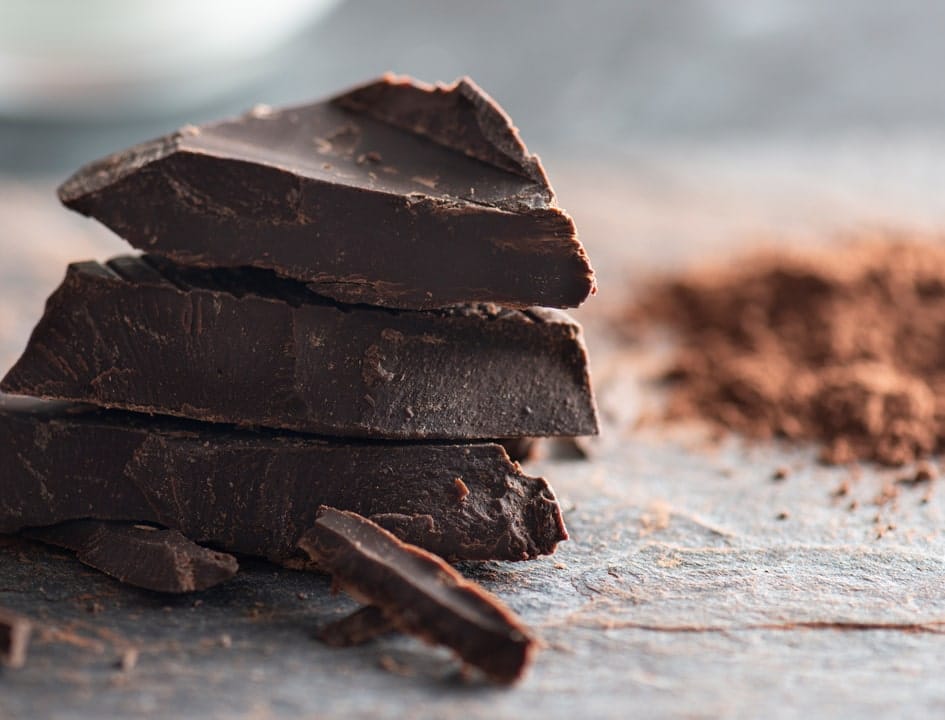 To keep the calorie and fat content low, I will use cocoa powder for this smoothie. Keep in mind that one ounce of unsweetened cocoa powder has just 64 calories compared to dark chocolate at 160 calories per ounce. This is because the cocoa powder has far less cocoa butter and less fat content.
What else?
The secret to a great smoothie is the liquid base — soy milk, your favorite nut milk, yogurt or kefir, or juice. The delicious creaminess of my Cashew Cherry Chocolate Smoothie comes from, you guessed it, the wonderful cashews used in chocolate cashew milk. Cashews are rich in nutrients — 28 grams of unroasted, unsalted cashews provides about 5 grams of protein, 1 gram fiber, and minerals like phosphorus, selenium, Thiamine, vitamin K, and vitamin B6. Raw cashews, like most nuts, are also full of calories — 158 calories per ounce (28.4 grams).
A little tang. While three ingredients are great —Cherry, Chocolate and Cashews — four are better. To perfect this recipe, I added a dollop of low-sugar, low-fat greek yogurt. It's delicious!
Let's Get This Valentine's Party Started
I want you guys to do exactly what I'm doing this February: Stay away from the chocolate boxes and let's make a smoothie together. This recipe is quick, it's easy, and you'll feel so good you'll be doing cartwheels after you drink it! (Well, maybe not, but it does taste great.)
Print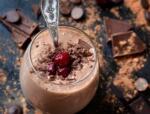 Cashew Chocolate Cherry Smoothie
---
Author:

Total Time:

10 minutes

Yield:

2

Servings

1

x
Description
This Cashew Chocolate Cherry Smoothie is so rich and delicious you'll want it for dessert — without the guilt.
---
1 c. Chocolate cashew milk* (or 1 c. plain cashew milk combined with 2 T. unsweetened cocoa power)
1 c. Dark sweet cherries, frozen
1 5-oz. Container low-Sugar Greek Yogurt (Cherry or Raspberry), or your favorite creamy Greek yogurt (can be dairy free)
---
Instructions
Combine all ingredients in a blender and mix on medium to high speed until the cherries are well blended. Add ice if desired and blend until frothy. Enjoy!
Prep Time:

10 minutes

Category:

Smoothie

Method:

Blender

Cuisine:

Breakfast or Dessert
Keywords: Cashew, Chocolate, Smoothie, Cherries
Print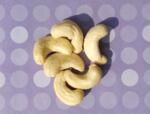 Chocolate Cashew Milk
---
Author:

Total Time:

35

Yield:

16 oz

.

1

x
Description
Use your imagination for the different ways to add this rich and delicious Cashew nut milk to your smoothie — and dessert — repertoire. It's particularly delicious in our Cashew Chocolate Cherry Smoothie recipe. Plan ahead to allow time to soak the raw cashew nuts.
---
3 ½ oz. raw cashews, along with water to cover them
1/3 c. unsweetened cocoa powder
4 Drops French Vanilla Stevia, optional
2 T. Agave nectar
1 T. vegetable, coconut, or nut oil of your choice, such as almond oil.
1 t. vanilla
1/4 t.salt
2 ½ c. water
---
Instructions
Place the raw cashews in a medium bowl and cover with water. Soak for 30 minutes.
Once the cashews have finished soaking, drain and discard the water and place the cashews in a blender along with the rest of the ingredients, except for the Stevia.
Blend on medium to high speed until very smooth.
If necessary after tasting, add four drops of French Vanilla Stevia to add sweetness.
Store in the refrigerator for up to three days.
Notes
Use this Chocolate Cashew Milk when making our "Chocolate Cherry Cashew Smoothie."
Swirl with dark chocolate sauce or salted caramel sauce and add ice and whipped cream for a decadent dessert.
Combine 1/4 c. Chocolate Cashew Milk with 1 banana (or 1/2 c. frozen banana chunks) and ½ cup of vanilla or plain yogurt and a splash of cinnamon for a delicious smoothie.
Prep Time:

30 minutes

Cook Time:

5 minutes to blend ingredients

Category:

Nut Milk

Method:

Blender

Cuisine:

Beverage
Keywords: Cashew, Chocolate, Milk, Drinks, chocolate cherry smoothie, cashew chocolate cherry smoothie, cherry smoothie recipe, cherry chocolate smoothie recipe, chocolate cherry protein shake
Image © Avinash Kumar/Unsplash
---
The information provided on Health Food Radar is intended for general informational purposes only. While we strive to offer accurate and up-to-date content, we do not provide medical advice, diagnosis, or treatment. Always consult with a qualified healthcare professional before making any dietary or lifestyle changes, especially if you have underlying health conditions or concerns.