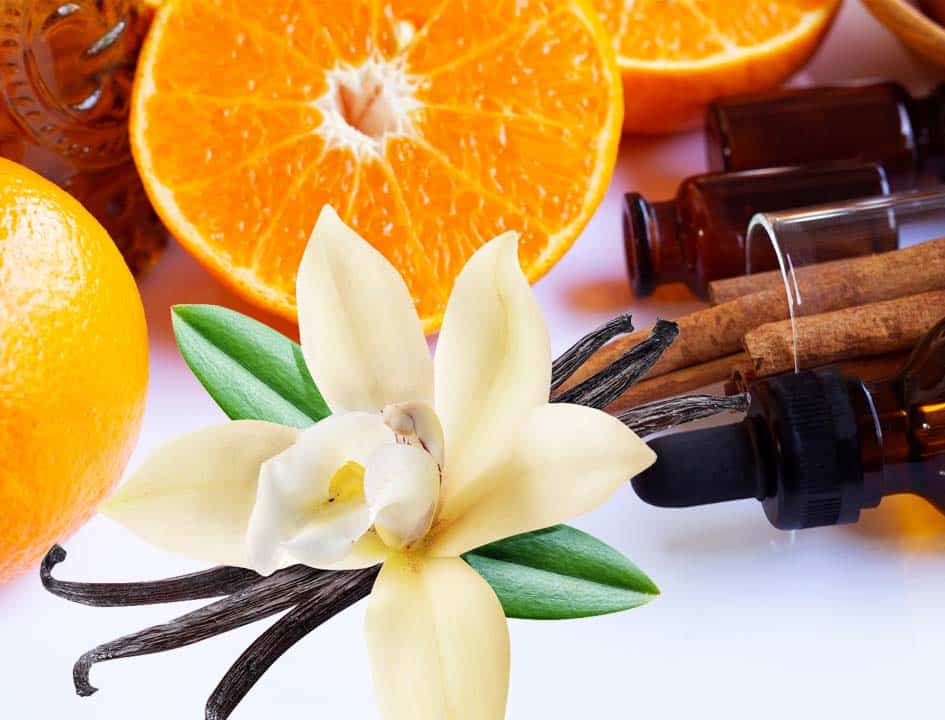 This fall essential oil blend is a great way to naturally scent your home for the season.
When autumn arrives in the midwest, it conjures up all kinds of warm and toasty feelings for those of us who appreciate the changing seasons. Trees turn beautiful shades of red and yellow, falling leaves crunch under our heels, the nights turn cooler, and sweater weather begins.
Fall is also harvest season for our apples and pumpkins, which means welcoming the flavors of fall. Hello, pumpkin spice.
Harvest Season and the Aroma of Warming Spices
Harvest season brings to mind warming spices like cinnamon and clove, sipping warm apple cider around a glowing fire, and a walk in the woods on a crisp fall day. Fall essential oil blends bring those warm, cozy aromas into your home.
Creating an Aromatherapy Essential Oil Blend
Creating an essential oil blend for your diffuser is an easy way to naturally scent your home for the season and embrace the benefits of aromatherapy as well. Simply combine a carrier oil with your favorite essential oils and, depending on the ingredients you choose, you can create unique scent combinations that evoke warm, relaxing, and joyful emotions. Essential oils can set the mood for any occasion.
Aromatherapy has been used for centuries. When the scents are inhaled they impact the emotional center of the brain. Beyond evoking good emotions, there's not enough research to determine if they are a cure for any disease.
FAQs About Using Reed Diffusers
Where Should I Put My Diffuser?
A high-traffic area or a side table near the entrance of your home is the best place to get your fall fragrance to disperse.
How Often Should I Change the Reeds and Oil in a Diffuser?
The reeds get clogged over time and the oils get gummy. Change the reeds and oil every two to three weeks to keep the scent fresh.
Do Reed Diffusers Wear Out?
Diffusers don't wear out, there are no moving parts. They need to be maintained, like washing out the diffuser with soap and water once per month and flipping over the diffuser reeds once per week. This will keep the scent from fading.
Essential Oils Make Thoughtful Gifts for the Season
In addition to fragrances for your home, essential oils paired with beautiful diffusers make thoughtful holiday gifts and hostess gifts. This fall essential oil blend recipe is a pleasing combination of cinnamon, clove, orange, and vanilla.
A Fall Essential Oil Blend Recipe
The recipe below uses four oils. Here's a list of helpful benefits.
Cinnamon oil may enhance mood, and increase energy.
Clove oil may be immune boosting and lower blood pressure and also be cleansing.
Orange oil may have sedative effects, may be uplifting and could relieve stress and anxiety.
Vanilla may have anti-depressant properties.
Print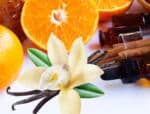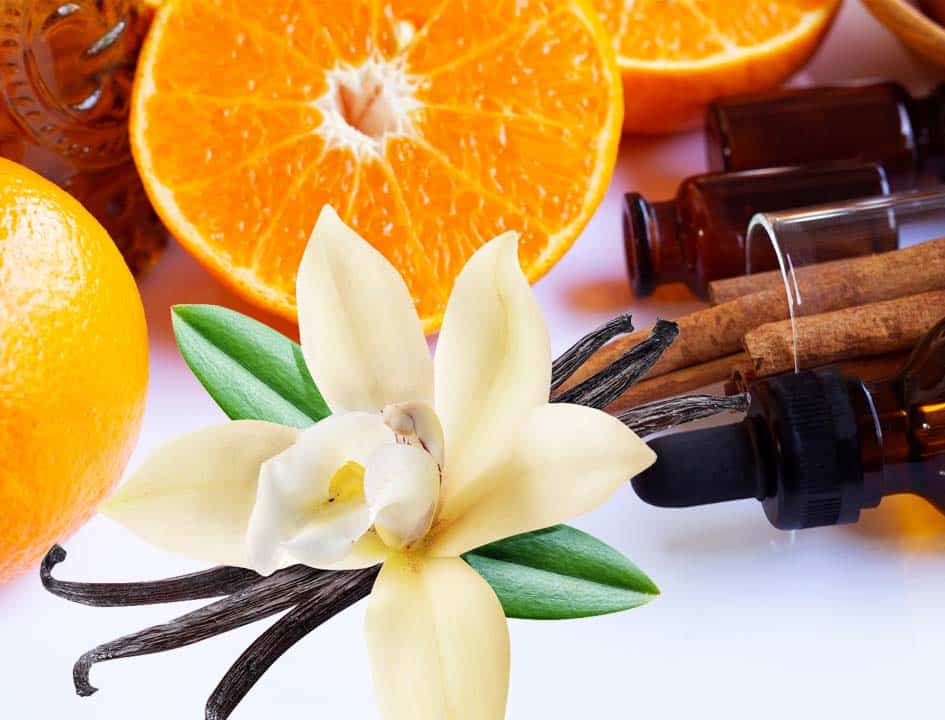 Scents of Fall Essential Oil Blend
---
Description
Scents of Fall Essential Oil Blend
---
1/4

cup

carrier oil such as grapeseed oil or almond oil

9

drops orange essential oil

7

drops vanilla essential oil

5

drops clove essential oil

5

drops cinnamon essential oil
---
Instructions
In a glass mixing bowl combine carrier oil with essential oils and stir.
Pour oil mixture into diffuser vessel and add reeds.
Notes
This recipe can be used in an ultrasonic diffuser as well, just be sure to leave the carrier oil out of the recipe and follow the instructions that came with the diffuser.
Do not ingest essential oils.
Keywords: fall essential oil, essential oil blend, essential oil recipe
This post is not intended to substitute for medical advice or prescribed medication. Especially if you have special health needs or a special diet, consult a physician before undertaking any new diet or exercise plan.
The author has not been compensated for any of the products mentioned in this post. In some cases, we may earn a small affiliate fee from certain links, including Amazon and the Health Food Radar shop. This helps compensate our staff for their time. Thanks for supporting us by clicking on the links!
Statements made on this website have not been evaluated by the U.S. Food and Drug Administration. Any information or products are not intended to diagnose, treat, cure, or prevent any disease. Information provided by this website or this company is not substitute for individual medical advice.