Sleep isn't just a nightly ritual; it's a cornerstone of our well-being. In fact, science shows us that sleep has a profound impact on our physical and mental health.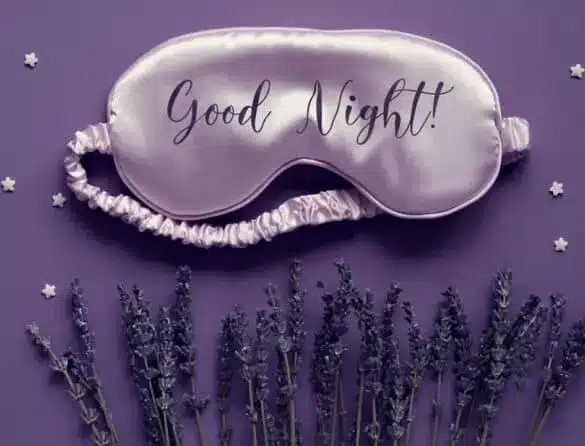 Sleep isn't merely an eight-hour hiatus from our busy lives. It's the time when our bodies recharge, repair, and rejuvenate, setting the stage for a happier and healthier tomorrow. The benefits of a good night's sleep include improving memory and mental clarity, strengthening the immune system, and nurturing a sunnier disposition.
So it's important to know how to optimize your sleep. There are many things we can do to improve the quality and quantity of our sleep, from pre-sleep rituals and relaxation techniques, to eating the right foods and making the best environment.
Understanding Sleep Basics
Sleep is not merely a state of rest but a complex physiological process with distinct cycles and stages. There are two primary sleep cycles: Rapid Eye Movement (REM) and non-REM sleep. REM sleep is characterized by vivid dreams and is associated with heightened brain activity. On the other hand, non-REM sleep is a more restorative phase during which the body engages in vital repair and regeneration processes.
At the heart of regulating these sleep cycles lies the circadian rhythm — or our body's biological clock. This rhythm orchestrates the ebb and flow of alertness and drowsiness, primarily influenced by the presence of light and darkness in our environment and different hormones, like melatonin for sleep and cortisol for waking up.
So how can we work with our body's circadian rhythm to help us get a better night's sleep? Here are 5 ways.
1. Build the Foundation for a Healthy Routine
One of the most important aspects of a healthy sleep routine is consistency. Establishing a regular sleep schedule aligns your body with a predictable sleep-wake pattern. By adhering to this schedule consistently, even on weekends, you promote optimal sleep efficiency.
Similarly, your sleeping environment plays a pivotal role in getting a good night's rest. Temperature control (between 60- and 70-degrees F), a comfortable mattress and pillows, and a dark room are all important parts of an environment ideal for sleep.
In terms of sleepwear, loose-fitting, breathable fabrics are preferable choices to ensure unhindered movement during sleep.
2. Prepare Your Mind and Body
Preparing both your mind and body for restorative sleep can make all the difference. One way to prepare your mind to unwind is to use relaxation techniques. Activities such as deep breathing and meditation can be particularly effective in calming the mind and reducing anxiety. By engaging in these practices before bedtime, you create a tranquil mental state conducive to a peaceful night's sleep.
The implementation of pre-sleep routines can also signal to your body that it's time to wind down. Taking a warm bath or practicing gentle stretches are examples of activities that can help prepare your body for rest. It's also important to avoid stimulating activities, such as working on electronic devices or engaging in intense physical exercise, in the hours leading up to bedtime.
3. Nutrition for Better Sleep
Your dietary choices significantly influence your ability to get a good night's sleep. Consuming the right foods at the right times can promote sleep quality, while certain foods and beverages may hinder your ability to fall asleep or stay asleep throughout the night.
Foods rich in tryptophan, an amino acid that plays a role in the production of serotonin and melatonin, can be beneficial for sleep. These foods include turkey, chicken, nuts, seeds, and dairy products. Incorporating these into your evening meals or snacks may promote a more tranquil transition into sleep.
Also consider foods high in magnesium, such as leafy greens, whole grains, and nuts. Magnesium is known for its muscle-relaxing properties, which can contribute to a more peaceful night's rest.
What foods can have a negative effect on your sleep? Obviously, caffeinated coffee, tea, and sodas can disrupt sleep. So can alcohol, which can lead to fragmented sleep, causing you to wake up many times during the night. And foods that are difficult to digest, like red meats or rich dishes, can also keep some people awake at night.
4. Supplements for Improved Sleep
Certain supplements can contribute to improved sleep. One commonly recognized sleep supplement is melatonin, a hormone that helps regulate your sleep-wake cycle. Melatonin supplements are available over the counter and can be useful to help you fall asleep. It's important to speak with your doctor before starting any supplements to ensure they are not contraindicated with any other medications or issues.
Another supplement that may support sleep is magnesium. Magnesium is involved in muscle relaxation and the regulation of neurotransmitters that affect sleep. Incorporating magnesium-rich foods into your diet or considering magnesium supplements, particularly if you have a deficiency, can promote better sleep.
5. Troubleshooting Specific Sleep Disorders
If you've followed all the above suggestions and still can't get a good night's rest, you may need to address more specific sleep problems.
Sleep Apnea: Sleep apnea, characterized by interrupted breathing during sleep, can significantly disrupt rest. Weight management, positional therapy, or the use of a Continuous Positive Airway Pressure (CPAP) device are potential solutions. Diagnosis and treatment should be pursued with your doctor.
Restless Leg Syndrome: This condition, characterized by an irresistible urge to move the legs, especially in the evening, can hinder sleep. Lifestyle changes, such as regular exercise and avoiding triggers like caffeine, may help. Medications or specific therapies may be prescribed for severe cases.
Shift Work Sleep Disorder: For those working non-traditional hours, establishing a consistent sleep schedule during off-hours, optimizing sleep hygiene, and considering light therapy can mitigate the effects of shift work sleep disorder.
In all cases, if sleep problems persist or worsen, seek professional help. Sleep disorders can have significant implications for your overall health and well-being, but there is effective treatment that can help.
With these tools, hopefully you will get the sleep you need and wake up feeling refreshed, alert, and ready to tackle the day ahead!
---
The information provided on Health Food Radar is intended for general informational purposes only. While we strive to offer accurate and up-to-date content, we do not provide medical advice, diagnosis, or treatment. Always consult with a qualified healthcare professional before making any dietary or lifestyle changes, especially if you have underlying health conditions or concerns.