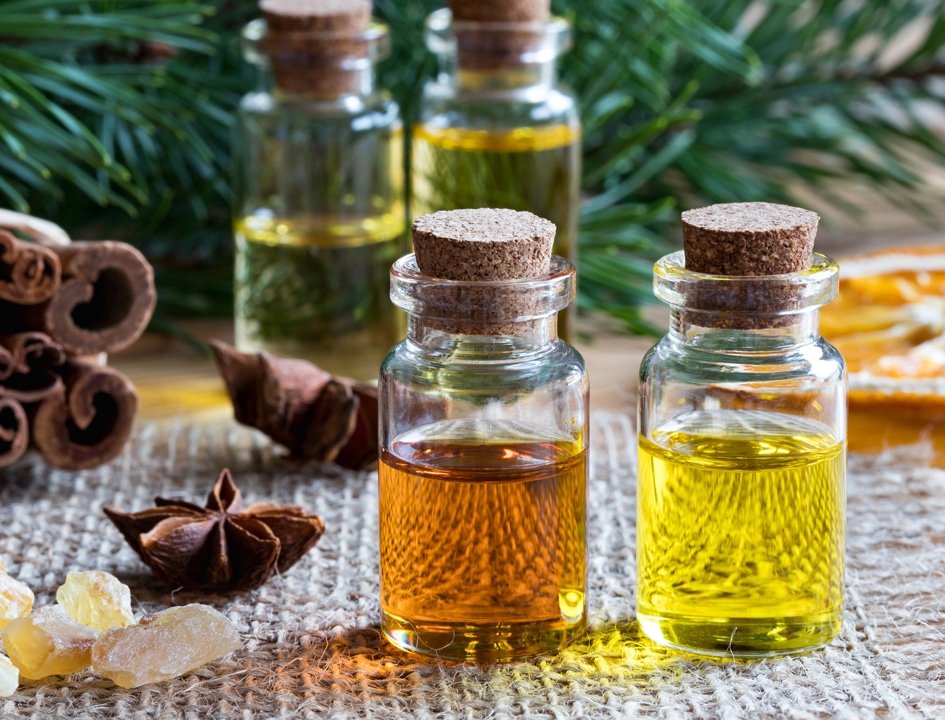 Essential oil recipes: The familiar scents of the holidays trigger memories of yuletide joy. Using essential oils during the holidays can deliver a one-two punch. They make your home smell nice while also promoting a feeling of calm that makes your home a place of peace — despite the chaos and stress the season can bring.
Different scents can bring you back to your roots, to the places you've lived, and evoke memories of time spent with loved ones. These three essential oil recipes can create special new memories for you.
Easy Essential Oil Recipe for Your Diffuser
Frankincense, Myrrh, and orange oil blend together wonderfully and remind us of familiar holiday smells — woodsy, warm, and slightly spicy. Below are just a few of the benefits associated with using each of these oils.
Frankincense reduces stressful reactions and negative emotions, improves memory, and enhances immunity.
Myrrh oil promotes relaxation and has immune-boosting properties, as well as releases antioxidants into the air.
Orange oil has a sedative effect, so it promotes relaxation and calm. Orange has an uplifting effect so it is great for elevating moods.
Here is a diffuser blend that makes your home smell wonderful and gives you all of the benefits of essential oils.
Print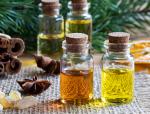 Holiday Spirit Essential Oil Blend
---
Description
The oils used in this recipe are classic holiday oils that date all the way back to ancient times.
---
8 drops Frankincense oil
8 drops Myrrh oil
2 drops Orange oil
---
Instructions
Follow the instructions for your diffuser, adding all oils in the recipe.
Notes
Do not ingest essential oils.
Keywords: Holiday Essential Oil Blend, Aromatherapy, Essential Oils
This post is not intended to substitute for medical advice or prescribed medication. Especially if you have special health needs or a special diet, consult a physician before undertaking any new diet or exercise plan.
The author has not been compensated for any of the products mentioned in this post. In some cases, we may earn a small affiliate fee from certain links, including Amazon and the Health Food Radar shop. This helps compensate our staff for their time. Thanks for supporting us by clicking on the links!
Statements made on this website have not been evaluated by the U.S. Food and Drug Administration. Any information or products are not intended to diagnose, treat, cure, or prevent any disease. Information provided by this website or this company is not substitute for individual medical advice.