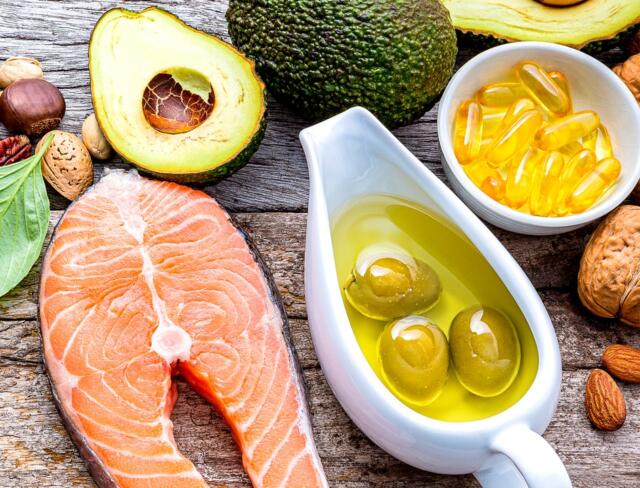 Your skin does a lot for you. It's time to give a little back with these five natural supplements for skin and be (more) beautiful.
1. Collagen
Collagen is all the rage in the beauty industry. You can apply it topically via serum or face mask, you can get it injected, you can consume it via supplements and with foods that contain it organically such as bone broth. Collagen is a protein naturally found in the human body and it's responsible for the elasticity and structure our skin holds, is a major component of connective tissue, and it strengthens bones. If you're after a more youthful glow, consider collagen your new best friend. The body loses its ability to produce collagen as effectively as we age, and our skin begins to break down, causing wrinkles to appear as early as age 30.
2. B-Vitamins
Vitamin B3, also known as niacinamide, can improve our skin by helping to minimize the look of enlarged pores, even out skin ton, soften fine lines, strengthen the barrier of the skin's surface, and to help it appear less dull. Vitamin B3 is versatile and can be applied with a toner or serum through skincare products or it can be taken through a supplement.
3. Vitamin C
Vitamin C is a heavy hitter when it comes to improving skin quality. Vitamin C comes in many forms that can be applied topically or taken as a supplement. If you're most interested in smoothing out fine lines and wrinkles, applying Vitamin C topically will garner the most results. Ascorbic acid is known to be the most well-research and most affected. Make sure you find something that is packaged in opaque bottles or tubes because all antioxidants can be destabilized by air and light.
4. Probiotics
Our skin barriers have their own microbiome with their own bacteria, much like our guts do. Keeping our skin's microbiome intact and well-balanced is important for a healthy complexion. There are a variety of moisturizers and serums that contain probiotics (such as lactic acid) that can boost skin-barrier strength, protect against aging, maintain proper moisture levels all while being sensitive enough for acne-prone skin. Although more clinical research is still needed on oral probiotics and probiotic drinks to understand the totality of their effectiveness, they are generally understood to be helpful for a wide variety of digestive issues. They could also help improve complexion by reducing your stress and therefore cutting down on any inflammation happening throughout the body as a result.
5. Vitamin A
Vitamin A is a rejuvenating ingredient for the skin and is also known as retinol. It's extremely effective for anti-aging and works to smooth fine lines and wrinkles, improve skin tone, and shrink the appearance of pores. Like Vitamin C, retinol should not be exposed to air or light, which means you should not buy it unless it comes in opaque packaging. There are a wide variety of creams and serums with retinol available. Use caution when beginning a skincare routine with retinol and choose one based on your skin type (dry, normal, combination, etc.), taking care to pair it well with the other products in your routine. There are also a variety of strengths available on the market, and you should start small, gradually increasing the frequency of use and the potency. Vitamin A is also available in supplement form but should be reserved for those who have a limited diet or condition that would cause a Vitamin A deficiency.
© iStockphoto
References
https://www.healthline.com/nutrition/collagen-benefits https://www.paulaschoice.com/ingredient-dictionary/antioxidants/vitamin-c.html
https://www.paulaschoice.com/expert-advice/skincare-advice/anti-aging-wrinkles/how-niacinamide-helps-skin.html
https://www.dermstore.com/blog/top_ten/benefits-of-probiotics-for-skin/
https://www.mayoclinic.org/drugs-supplements-vitamin-a/art-20365945
This post is not intended to substitute for medical advice or prescribed medication. Especially if you have special health needs or a special diet, consult a physician before undertaking any new diet or exercise plan.
The author has not been compensated for any of the products mentioned in this post. In some cases, we may earn a small affiliate fee from certain links, including Amazon and the Health Food Radar shop. This helps compensate our staff for their time. Thanks for supporting us by clicking on the links!
Statements made on this website have not been evaluated by the U.S. Food and Drug Administration. Any information or products are not intended to diagnose, treat, cure, or prevent any disease. Information provided by this website or this company is not substitute for individual medical advice.