The IBS-D diet provides a comprehensive list of foods to either incorporate or avoid, taking into account their potential to either exacerbate or alleviate IBS symptoms.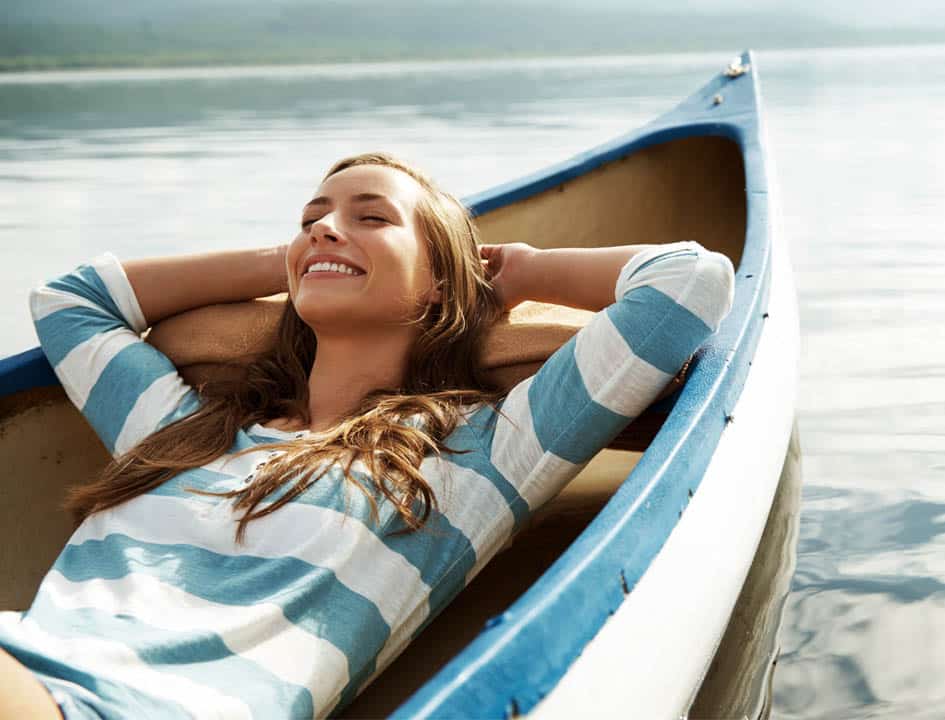 Understanding Irritable Bowel Syndrome (IBS)
Irritable Bowel Syndrome, commonly known as IBS, is a gastrointestinal disorder that affects millions of people worldwide. It is a complex disorder ranging from mild symptoms, such as:
Stomach cramps
Bloating
Indigestion
To more severe symptoms such as:
Diarrhea
Constipation
Extreme abdominal pain
This can significantly impact one's quality of life. What makes IBS a complicated disorder is due to its unknown cause. It is thought that this disorder is a result of a combination of factors, including:
Gut hypersensitivity
Underlying disease/disorder such as parasites
Abnormal gut motility
Disturbances in the gut-brain axis
Lifestyle factors like diet, stress, lack of exercise
IBS is often diagnosed when there is no other explanation of the exact cause of the symptoms. It is based on symptom patterns, and as a result, can significantly impact an individuals quality of life, especially if the IBS has an unknown pattern of when a flare up may occur.
While there's no one-size-fits-all solution, adopting a suitable diet can help alleviate these discomforts and promote digestive wellness. Dietary modifications, lifestyle changes, and stress reduction are all ways that could positively impact people living with IBS.
What is the IBS-D Diet?
The IBS-D (Irritable Bowel Syndrome – Diarrhea) diet is a specialized dietary approach specifically designed to target and mitigate the distressing symptoms associated with Irritable Bowel Syndrome (IBS) that primarily involve diarrhea. Unlike a one-size-fits-all dietary regimen, the IBS-D diet offers a flexible set of guidelines that empower individuals with IBS to make informed and quality choices about what they consume.
IBS is a highly individualized condition, with triggers and sensitivities varying from person to person. Instead of imposing rigid restrictions, which could lead to burnout or binging, the IBS-D diet provides a comprehensive list of foods to either incorporate or avoid, taking into account their potential to either exacerbate or alleviate IBS symptoms.
This customized approach really understands how tricky and annoying dealing with IBS can be. It lets you make your diet uniquely yours, so it fits your particular quirks and sensitivities. In the end, it gives you more power over your stomach, your health, and your life!
Benefits of the IBS-D Diet for Relieving IBS Symptoms
The benefits of adhering to the IBS-D diet are multifaceted and extend far beyond dietary choices. This specialized dietary approach is specially crafted to alleviate the burdensome symptoms that typically accompany Irritable Bowel Syndrome (IBS). By prioritizing the selection of foods that are gentle on the digestive system and less likely to provoke irritation, the IBS-D diet offers a range of advantages to those grappling with this chronic condition.
First and foremost, one of the primary benefits of the IBS-D diet is the significant reduction in varying levels of abdominal discomfort. Individuals with IBS often contend with recurring and often severe abdominal pain and cramping (and sometimes diarrhea), which can profoundly affect their daily lives. By steering clear of trigger foods and embracing those that are kinder to the gut, the IBS-D diet helps mitigate these discomforts, offering much-needed relief and fostering a sense of well-being.
The IBS-D diet promotes better bowel regularity. For individuals dealing with the unpredictability of IBS-related diarrhea, achieving a semblance of predictability and control over bowel movements can be life-changing. It takes the uncertainty of worrying about when a flare up will occur and dwindles it down to a more controllable process. By adhering to dietary guidelines that reduce the likelihood of diarrhea triggers, individuals can experience more consistent and manageable bowel habits, which helps increase quality of life and lessen stress.
Ultimately, the IBS-D diet encompasses a holistic approach to managing this chronic condition, aiming for an overarching enhancement in the quality of life for those affected by this condition. Beyond the physical relief of symptoms, adhering to this dietary regimen can lead to a renewed sense of confidence and well-being. You do not have to give up on having a quality life when diagnosed with this condition!
Foods to Include in the IBS-D Diet
Soluble Fiber:
Oats, fruits (bananas, berries), and vegetables (carrots, zucchini) are excellent sources of soluble fiber that promote healthy digestion without causing excess gas. If you do find yourself more gassy, try to include foods from the Low FODMAP diet, which is listed below.
Lean Proteins:
Chicken, fish, tofu, and eggs are protein sources that are easier on the digestive system and take less demand to digest. Try your best to stay away from inflammatory meats such as red meat.
Probiotic-rich Foods:
Yogurt, kefir, and fermented foods like sauerkraut can help restore the balance of gut bacteria.
Low-FODMAP Foods:
These are foods with low levels of certain carbohydrates that can trigger IBS symptoms. Examples include rice, oats, and certain fruits.
Foods to Avoid in the IBS-D Diet
High-FODMAP Foods:
Certain vegetables (onions, garlic), dairy products (inflammatories), and wheat-based foods can exacerbate IBS symptoms.
Fatty Foods:
Fried foods, creamy sauces, and fatty cuts of meat can trigger discomfort in some individuals.
Carbonated Drinks:
These beverages can lead to bloating, gas or belching.
Sample Meal Plan for the IBS-D Diet
Breakfast: Oatmeal with sliced bananas and a handful of blueberries. Specific nuts, such as almonds, can be included.
Lunch: Grilled chicken salad with mixed greens, carrots, and a light vinaigrette.
Snack: Greek yogurt with a drizzle of honey.
Dinner: Baked fish with steamed zucchini and quinoa.
Tips for Following the IBS-D Diet Successfully
Gradual Changes:
Transition to the IBS-D diet slowly to allow your body to adjust.
Hydration:
Drink plenty of water to aid digestion and prevent constipation.
Mindful Eating:
Chew your food thoroughly and eat slowly to reduce digestive stress.
Food Journal:
Keep track of what you eat and how your body responds to identify trigger foods.
Slow Down:
Make sure to do your best with stress reduction. Go for more walks, start yoga, take a bath, talk to a friend to help relieve some everyday stress.
Lifestyle Changes to Complement the IBS-D Diet
Stress Management:
As mentioned above, practice relaxation techniques like yoga and meditation to reduce stress, a common trigger for IBS. Take full, deep breaths throughout the day.
Regular Exercise:
Engage in regular physical activity to support healthy digestion.
Adequate Sleep:
Prioritize getting enough sleep to promote overall well-being.
Other Natural Remedies for Managing IBS Symptoms
Peppermint Oil:
Peppermint oil supplements may help alleviate abdominal pain and bloating. Just make sure you do not get any in your eyes!
Ginger:
Ginger tea or supplements can have anti-inflammatory effects on the digestive system.
Acupuncture:
Some individuals find relief from IBS symptoms through acupuncture sessions.
The IBS-D diet offers a natural and holistic approach to managing Irritable Bowel Syndrome symptoms. By making informed food choices, adopting healthy habits, and incorporating natural remedies, individuals with IBS can experience improved digestive comfort and a better quality of life.
As always, it's advisable to consult with a healthcare professional before making significant dietary changes. You don't have to resign yourself to a life where IBS calls all the shots and dictates your every move. Take charge of your journey! It all begins with a little exploration and some research. Discover what strategies work best for you, and get to know how your body responds. This way, you can start regaining control and living a life that's more in tune with your needs and preferences.
Works Cited
"Increasing Evidence That Irritable Bowel Syndrome and Functional Gastrointestinal Disorders Have a Microbial Pathogenesis." NCBI, 9 September 2020, https://www.ncbi.nlm.nih.gov/pmc/articles/PMC7509092/.
"Irritable bowel syndrome – Diagnosis and treatment." Mayo Clinic, 12 May 2023, https://www.mayoclinic.org/diseases-conditions/irritable-bowel-syndrome/diagnosis-treatment/drc-20360064.
"Low FODMAP Diet for Irritable Bowel Syndrome | IBS Treatment." Gastroenterology Consultants of San Antonio, https://www.gastroconsa.com/patient-education/irritable-bowel-syndrome/low-fodmap-diet/.
This post is not intended to substitute for medical advice or prescribed medication. Especially if you have special health needs or a special diet, consult a physician before undertaking any new diet or exercise plan.
The author has not been compensated for any of the products mentioned in this post. In some cases, we may earn a small affiliate fee from certain links, including Amazon and the Health Food Radar shop. This helps compensate our staff for their time. Thanks for supporting us by clicking on the links!
Statements made on this website have not been evaluated by the U.S. Food and Drug Administration. Any information or products are not intended to diagnose, treat, cure, or prevent any disease. Information provided by this website or this company is not substitute for individual medical advice.