Constipation can be caused by many factors, but irritable bowel syndrome with constipation, or IBSC, is more than generalized constipation.
Constipation can be caused by many factors, but irritable bowel syndrome with constipation, or IBSC, is more than generalized constipation. Irritable bowel syndrome is not commonly diagnosed, but according to the National Institute of Health, only about 30% of those experiencing IBSC seek diagnosis and treatment. As such, the 11% of global patients diagnosed with irritable bowel syndrome represent only a small number of those people who likely have the condition.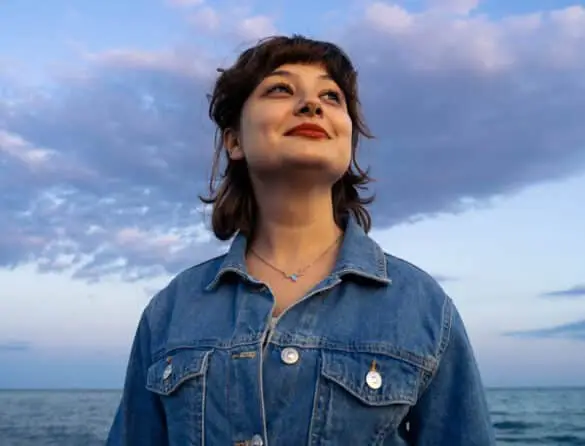 Could you have irritable bowel syndrome with constipation? Here is everything you need to know about this condition to make health decisions and talk to your doctor about options.
What is Irritable Bowel Syndrome with Constipation?
Functional constipation is a possible symptom of irritable bowel syndrome, but constipation in and of itself is not necessarily caused by IBS. Irritable bowel syndrome is characterized by abdominal pain and gas that is relieved by full evacuation of the bowels. However, in IBSC it may be difficult to evacuate the bowels completely. Irritable bowel syndrome does not always present with constipation, but constipation is a common effect of the disorder.
Symptoms of IBSC
There are several symptoms of irritable bowel syndrome with constipation that may not present with constipation caused by diet alone. IBS can be characterized by diarrhea, constipation, or bouts of both, depending on what type you have. IBSC is characterized by constipation. According to the Rome III Criteria used to diagnose this condition, as reported by the National Institute of Health, common symptoms of IBSC include:
Abdominal pain and discomfort
Chronic gas and bloating
Mucus in stools
Change in appearance of stools
Difficulty emptying bowels in whole or in part
For a diagnosis of IBSC to be made, these symptoms must persist at least 3 days per month for 3 months. There are varying schools of thought as to how often constipation must be present for IBSC to be diagnosed. Typically having a bowel movement less than 3 times per week is considered constipation, although IBS may not be present.
Causes of IBSC
IBSC is thought to be caused by problems with how the brain interacts with the gut. Food may move too slowly through the digestive tract as a result of these issues. Depression, anxiety, and stress can cause or contribute to IBSC. Women are more likely to be diagnosed with IBSC than men, and symptoms can increase or worsen during menstrual cycles.
While some cases of IBSC are caused by psychological problems including trauma or sexual abuse, IBSC can also be brought on after a viral or bacterial infection, with symptoms lingering for months or years after the original condition has been resolved. Small intestine bacterial growth can also be to blame.
Finally, food sensitivities or intolerances can also cause IBSC. While research is still ongoing, there is some evidence that genes could contribute to whether or not you are prone to irritable bowel syndrome with constipation, and the condition does tend to occur in families.
Diagnosis of IBSC
Only a licensed medical professional can diagnose irritable bowel syndrome with constipation. There are no blood tests, labs, or imaging used to diagnose IBSC, but your doctor may order these tests to ensure that your symptoms are not being caused by a more serious health condition. If you have anemia, rectal bleeding, bloody stools, or weight loss, your doctor may order tests to rule out infections or problems with the colon.
Treatment Options for IBSC
The treatment for IBSC focuses on controlling symptoms so that you can have as high a quality of life as possible. While there are some medications available for the treatment of IBSC, these are generally only prescribed if symptoms are severe and inhibit quality of life. These medications include:
Amitiza, or lubiprostone, is designed to increase fluid secretion in the small intestine to assist in the passage of bowel movements. It is only prescribed to women who have persistent and severe symptoms not relieved by other treatments.
Linzess, or linaclotide, is also designed to increase fluid secretion in the small intestine but is prescribed to both men and women. This medication can cause diarrhea, but eating before taking the medication can help.
Fiber supplements are sometimes prescribed to aid the digestive system in evacuating the bowels and decreasing gas.
Laxatives are also commonly used to treat the constipation, bloating, and gas that comes with IBSC, but it is important that these are not overused.
The best treatment for irritable bowel syndrome with constipation is making lifestyle and diet changes.
Lifestyle Changes to Manage IBSC
Managing stress and leading a generally healthy lifestyle is the best way to relieve symptoms of irritable bowel syndrome with constipation. Drinking plenty of fluids is very important for managing any type of chronic constipation because the bowel cannot empty effectively if you are dehydrated. Exercising regularly also helps keep the digestive system functioning properly.
Getting enough sleep is also important to managing IBSC. There are definitive links between sleep hygiene and mental health and links between mental health and IBSC. Getting a solid 8 hours of sleep every night can go a long way toward alleviating symptoms.
Diet Tips for IBSC Sufferers
The best way to treat irritable bowel syndrome with constipation is through diet. It is a good idea to track your food intake and make note of when symptoms worsen to identify trigger foods. Common foods that trigger constipation include:
Gluten and processed grains
Red meat
Fried foods
Cheese
Too much protein
Caffeine
Alcohol
There are also some foods that will help alleviate constipation. You should try to incorporate more fibrous foods into your diet to aid digestion and bowel movements. Dried fruits are a great source of fiber and a healthy alternative to other snacks. Prunes, raisins, apples, broccoli, spinach, and grapes can all help ease constipation from IBS. Beans and other legumes are also great sources of fiber, protein, and iron.
Alternative Therapies
Alternative therapies may be available for irritable bowel syndrome with constipation depending on the possible causes of the condition. If your condition is caused by significant stress, depression, or anxiety, psychotherapy and antidepressants may alleviate symptoms over time. You can also look into alternative therapies that may reduce stress and improve mental health such as acupuncture, massage therapy, or Reiki healing.
Support Groups and Resources
There are many national support groups and resources for people living with irritable bowel syndrome with constipation, some virtual and some with local chapters and meetings. Support groups are a valuable resource because you can get tips and advice from others who have been living with the condition for some time.
Some of the most popular support groups for IBSC include:
Hospitals and healthcare systems across the United States also have their own resources and support groups for those living with IBSC. Talk to your doctor about support groups and resources available to you in your area.
Living with IBSC
Living with irritable bowel syndrome is not easy. Gas, bloating, and abdominal pain can add to the stress and anxiety that could be causing the condition. This only worsens symptoms. However, there is hope. You do not have to live with the pain, discomfort, and embarrassment of irritable bowel syndrome with constipation. A proper diet, exercise, good sleep hygiene, and managing the causes of your IBSC can allow you to live a normal life.
---
The information provided on Health Food Radar is intended for general informational purposes only. While we strive to offer accurate and up-to-date content, we do not provide medical advice, diagnosis, or treatment. Always consult with a qualified healthcare professional before making any dietary or lifestyle changes, especially if you have underlying health conditions or concerns.