Broccoli cauliflower casserole is a staple for busy homes and cooks. These 3 recipes make sure it satisfies all your culinary preferences.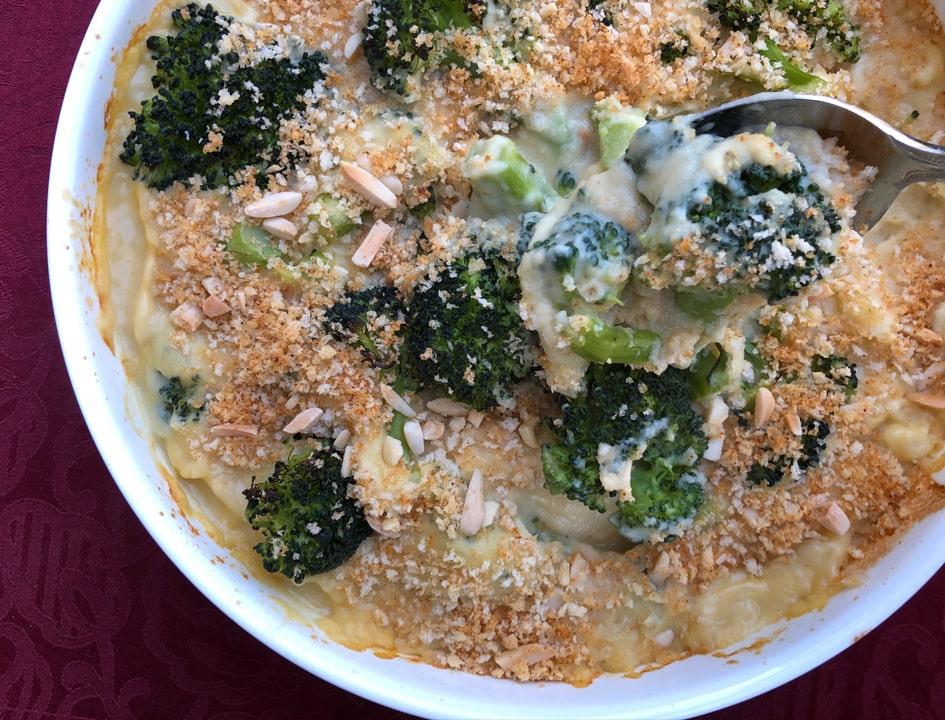 Broccoli cauliflower casserole is the wood-paneled station wagon of hearty dishes for a reason. It's easy, satisfying, and delicious. But it's also a dangerous flatbed for bacon, butter, breadcrumbs, bacon, and bacon. While these are tasty vehicles for broccoli cauliflower casserole, they're usually flaming wrecks of unhealthy sludge.
Surely there's a way to make this stalwart dish that's healthy, delicious, creamy, vegan, and gluten-free.
Meet Your New Favorite: Creamy Gluten-Free Vegan Cauliflower Sauce
You can thank New Orleans. Actually, you can thank Susan Spicer, owner and head chef of Bayona's who developed a recipe for cauliflower sauce published in her 2007 masterpiece, "Crescent City Cooking." It's used as a savory, silky base for plating fish or beef just like you would a cream sauce. If you're vegan, this sauce will change your game.
However, Spicer's version isn't vegan. She uses cream and butter which makes a delicious sauce, but it just won't work for a plant-based diet. Fortunately for us, coconuts exist. I swapped coconut fat and coconut milk for the butter and cream and voila, an alabaster, velvety sauce you'll want to drink right out of the pan. But don't. It's hot.
Broccoli is a Magical Anti- Cancer Superfood
Broccoli is a Swiss Army Knife ingredient. You can roast it, fry it, steam it, grill it, and puree it into a silky soup. Like zuccinni and brussels sprouts, broccoli undergoes an alchemical transformation in the oven (or on the grill). The Maillard effect brings out the latent sugars to brown while the tips of the florets get crispy and if you'll just wait a minute I'm going to go eat some right now.
Broccoli is delicious—if you like broccoli. Some people hate this vegetable so much they have to leave the kitchen when you cook it. It could be genetic. This is too bad because broccoli and its army of cruciferous greens are loaded with nutrients and fight cancer. Or course, broccoli hatred might come from a history of eating overcooked broccoli, which tastes and feels like a mouthful of erasers.
You Can Make This Heavenly Recipe 3 Ways
There are three reasons why broccoli cauliflower casserole is a household staple for busy families and newbie cooks: it's easy, it's tasty, and it's cheap. You can get a nice head of broccoli for less than a dollar. Same with cauliflower. (OK, $4 tops.)
Busy families often have challenging dietary restrictions and preferences but this broccoli cauliflower casserole covers them all. The base recipe for creamy cauliflower sauce is vegan and gluten-free, but with simple substitutions or additions, it will satisfy vegetarian and keto diners, too.
If you make the vegan version, you'll please even the pickiest paleo people. Back it up to the vegetarian recipe and you're still serving a filling, smacktacular main that carries itself well as a proud leftover. Dial it all the way back to the Keto dish and you've got a killer side—even a main—that's carb neutral and fat forward.
All are gluten-free.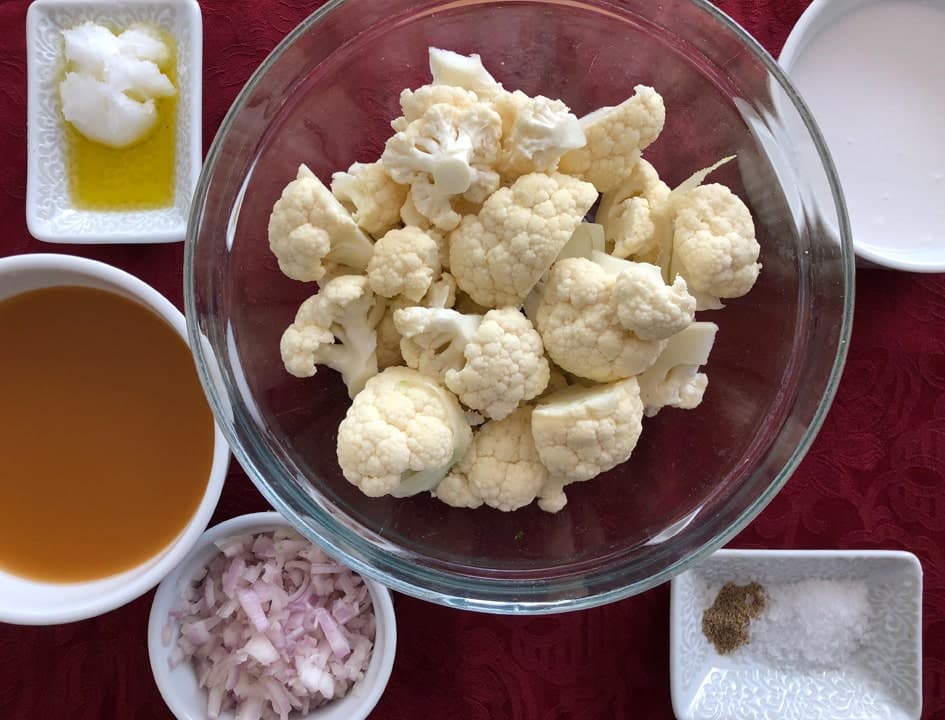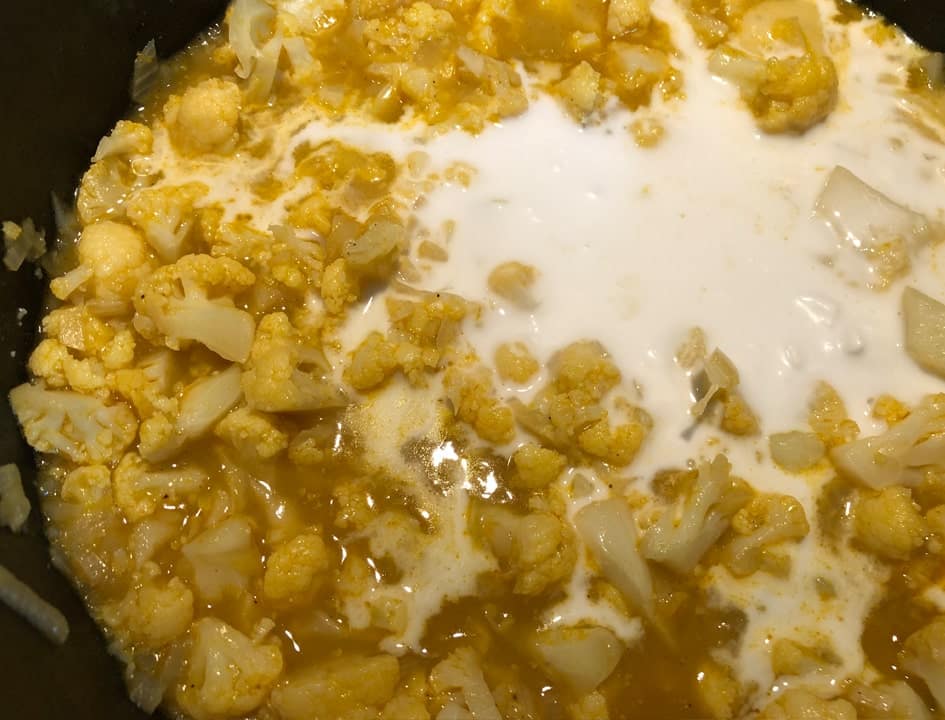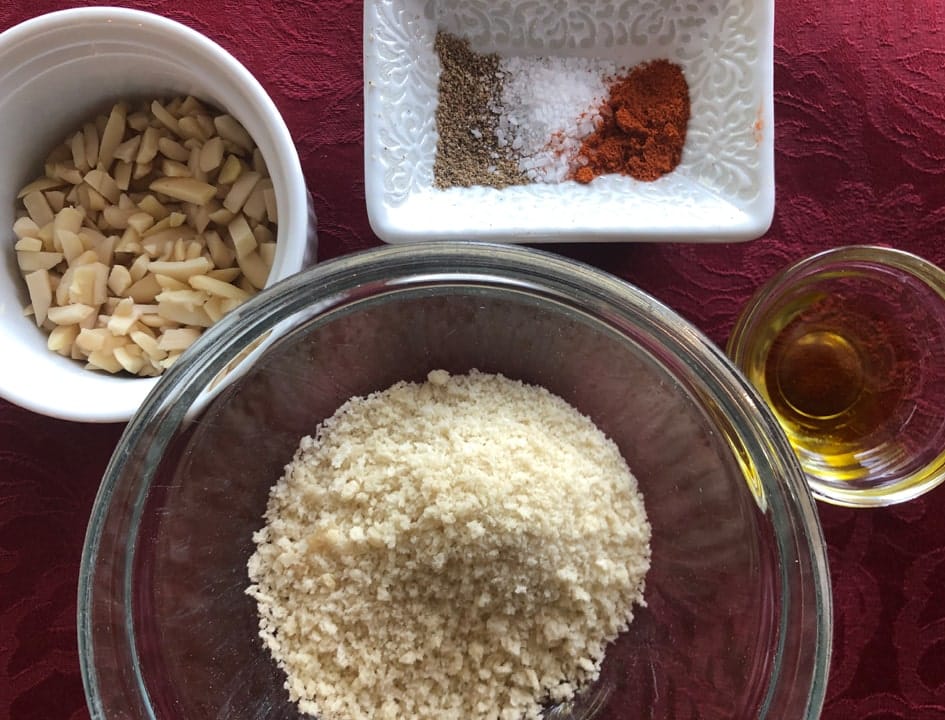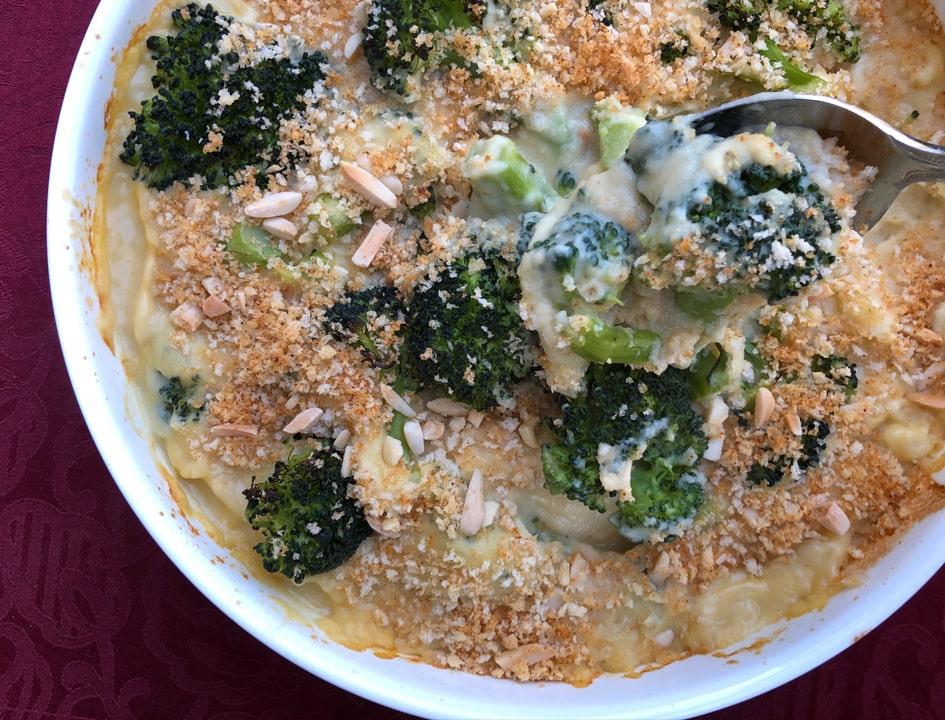 Print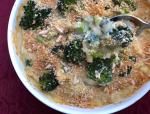 Vegan Broccoli Cauliflower Casserole
---
Author:

Total Time:

35 minutes

Yield:

6

1

x
Description
This vegan version of broccoli cauliflower casserole looks like creamed broccoli but the cream sauce is actually the cauliflower.
---
For the cauliflower sauce
1

T of coconut oil

1

T of olive oil

1

Shallot, minced

1

small head of cauliflower (about the size of a large grapefruit), steamed and cut coarsely

2

c. vegetable stock or water

1

t. kosher salt

1/2

c. unsweetened coconut cream

1

t. freshly ground black pepper
The casserole
Topping
1/4

c. roasted slivered almonds (optional)

1/2

c. Gluten-free panko bread crumbs
Pinch of cayenne pepper

2

t. olive oil
Salt and pepper
---
Instructions
Preheat oven to 375 degrees.
Cauliflower Sauce
Sauté the shallot and in the coconut and olive oil in a medium pan until it is translucent but not browned. Add garlic and sauté for 1 minute.
Add the cauliflower and cook, stirring, for about 5 minutes.
Add the stock or water and bring to a boil.
Lower the heat, add a pinch of salt, simmer for 10 minutes until the cauliflower is very tender and the liquid has reduced by half.
Add the coconut cream and simmer for about two more minutes
Remove, pan from heat, allow to cool, pour into a blender and blend until the sauce is creamy and velvety
Taste and adjust seasoning
Set aside
The casserole
Cut broccoli into individual florets and steam until tender.
Cover the bottom of an ovenproof baking dish (I use an 8 inch round ramekin that's about 3 inches deep) with about two tablespoons of the cauliflower sauce.
Spread the broccoli on top.
Salt and pepper the broccoli
Pour the remainder of the sauce over the broccoli (allow some of the broccoli florets to poke up through the sauce to brown).
In a small bowl, combine bread crumbs, almonds and cayenne with olive oil, salt and pepper. Toss to combine. Sprinkle on top of the casserole.
Bake 30 to 35 minutes, or until the breadcrumbs are browned and the sauce is bubbly
Notes
Vegetarian
Replace the coconut oil with butter and the coconut cream with actual cream to pull this dish out of vegan territory. 
Keto
Replace the vegetable stock with chicken stock, the coconut oil with butter, and the coconut cream with actual cream. Add 1/4 c. grated parmesan to the panko breadcrumb topping, or go extra cheesy and top the casserole with 1 c. grated cheddar cheese before you add the breadcrumb topping. 
Prep Time:

15

Cook Time:

15

Category:

Dinner

Method:

Bake

Cuisine:

American
Keywords: vegan broccoli cauliflower casserole, creamy gluten-free vegan cauliflower sauce, vegan cauliflower sauce, vegan cauliflower cream sauce
© Photos / Health Food Radar
This post is not intended to substitute for medical advice or prescribed medication. Especially if you have special health needs or a special diet, consult a physician before undertaking any new diet or exercise plan.
The author has not been compensated for any of the products mentioned in this post. In some cases, we may earn a small affiliate fee from certain links, including Amazon and the Health Food Radar shop. This helps compensate our staff for their time. Thanks for supporting us by clicking on the links!
Statements made on this website have not been evaluated by the U.S. Food and Drug Administration. Any information or products are not intended to diagnose, treat, cure, or prevent any disease. Information provided by this website or this company is not substitute for individual medical advice.