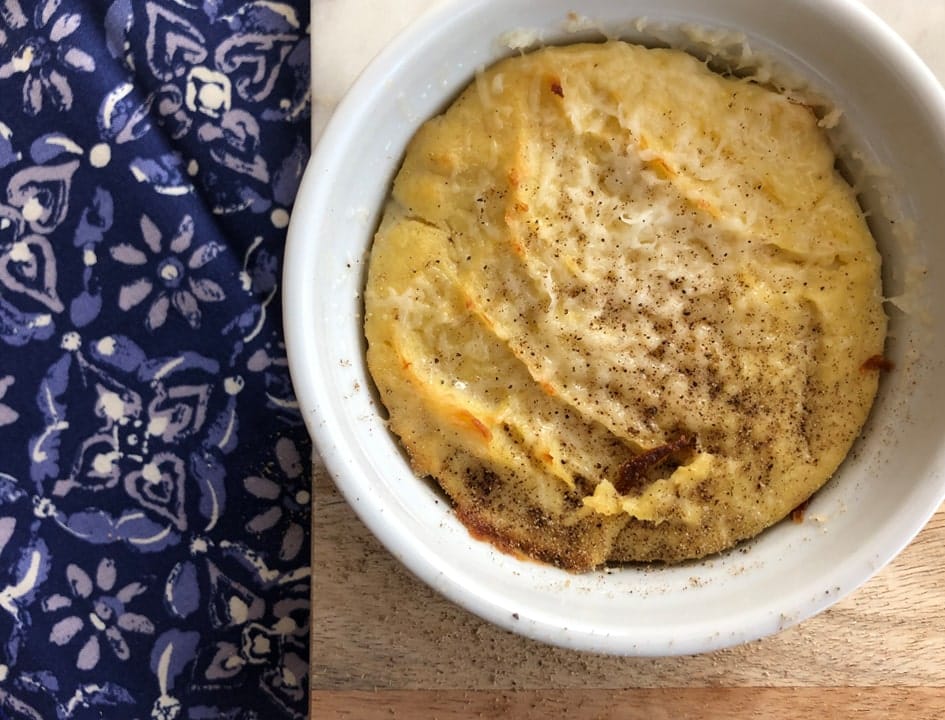 Baked cauliflower whipped with Parmesan cheese is so good I'm having trouble describing it. I'm sure some chef somewhere has published it long before it showed up in my brainpan, but I can't find one exactly like it. It pairs this emerging star of kitchen produce with some of its best flavor cousins and uses a technique that is as delicious as it is easy.
Seriously, This Baked Cauliflower Flan is a Classic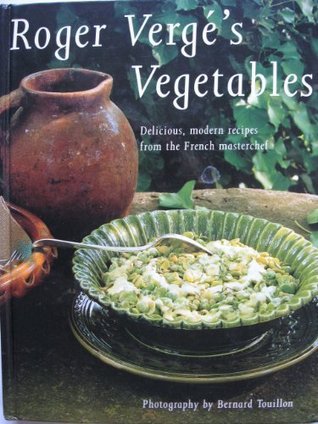 Which makes sense, as I stole it from Roger Vergé's "Vegetables," one of the great old recipe books and a treasure of side dishes cooked by one of France's favored flavor freaks. Vergé loved vegetable flans and on page 110 has a recipe for cauliflower flan that I adapted for this dish. Which is amazing.
This is one of the Most Amazing Baked Cauliflower Recipes Ever
There's the tiniest little bit of technique here, but it's a pandemic. You have the time. Put away the sourdough starter and try making flan. You need a ramekin, which is a shallow ceramic dish, usually with fluted sides. You also need a baking pan with raised sides. A loaf pan or a cake pan or any deep baking dish with room for the ramekins will do. And if you don't have ramekins, don't freak out. Get creative. Use a coffee mug, small prep bowls, or small soup bowls.
You Can Use this Recipe With Other Vegetables
Almost any vegetable will work in a flan, though it's best to stick to root vegetables or green peas. Any vegetable that already pairs with cheese and cream will make a pretty good flan. Vergé made green pea flan, carrot flan, and more. Get crazy: baby beets and goat cheese, roasted carrots and bourbon, sweet corn, and cheddar.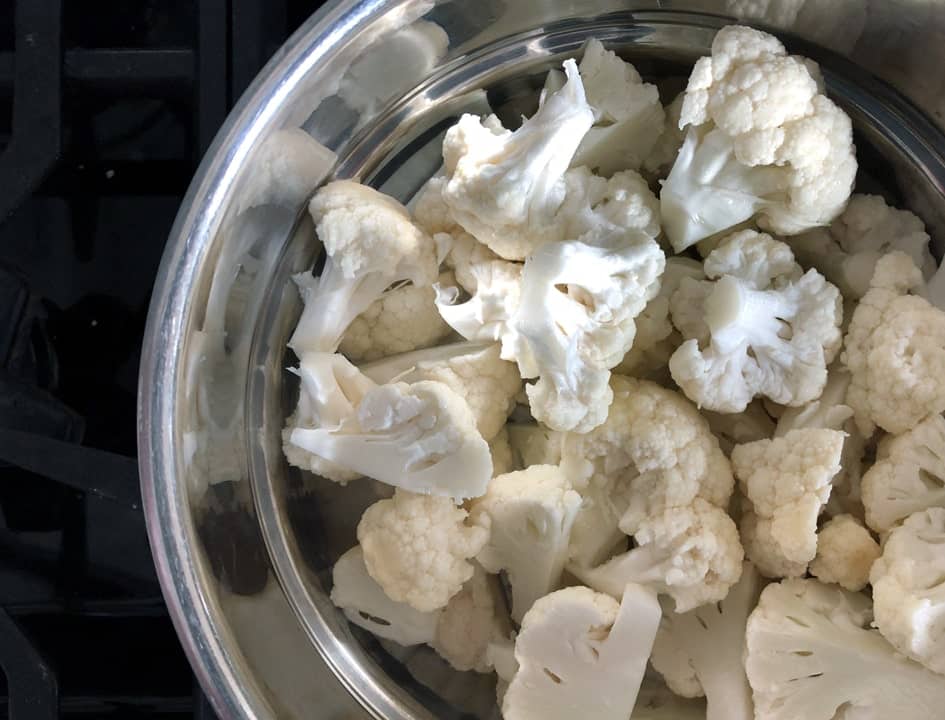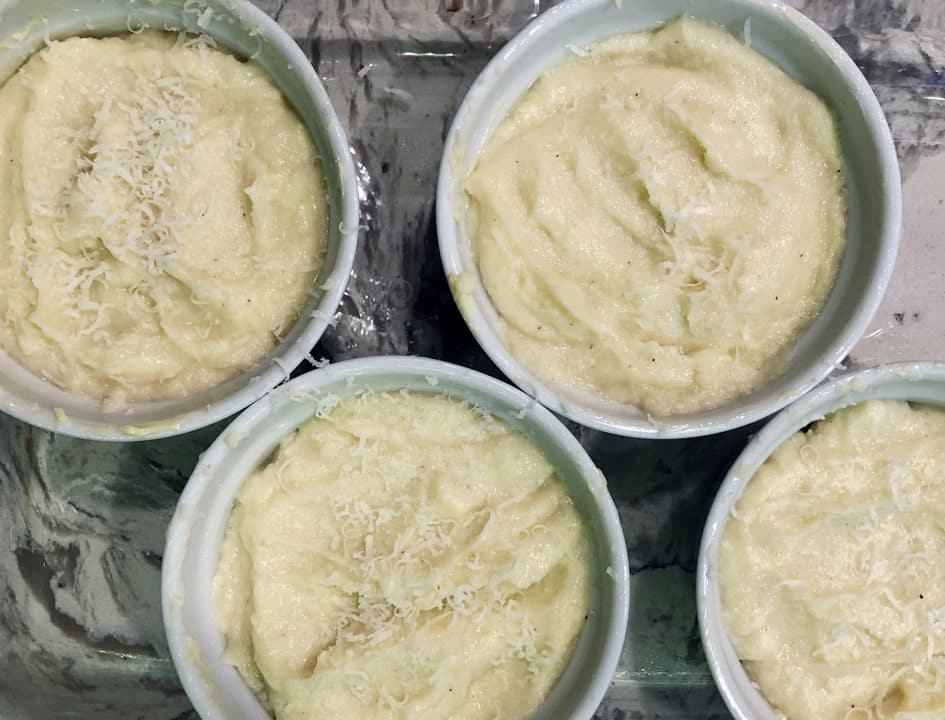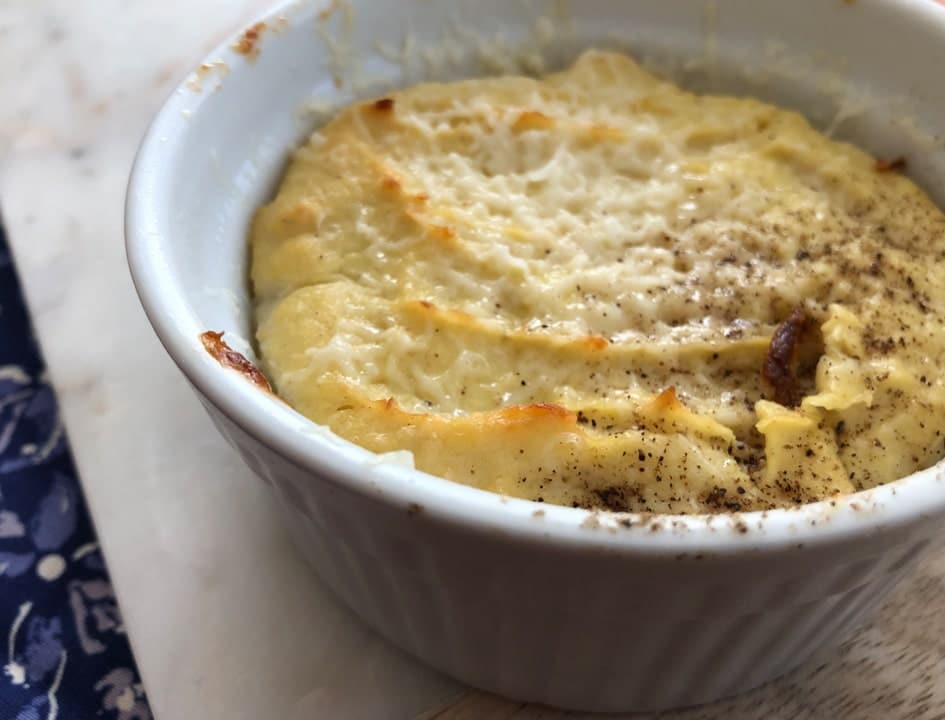 © Photos: Health Food Radar
Print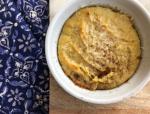 Baked Cauliflower Flan with Parmesan
---
Description
Baked cauliflower flan with Parmesan cheese is so good I'm having trouble describing it. Note that the flan is baked in a bain maire (water bath).*
---
1

small, very white cauliflower, core removed, carefully separated into the smallest florets; or six ounces of florets (frozen is OK)

1/2

c. heavy cream (vegan substitute: Silk Vegan Heavy Cream)

3

eggs (vegan substitute: Follow Your Heart Veggs)

1/4

c. finely grated parmesan cheese (vegan substitute: vegan parmesan), plus extra for garnish
Salt and pepper
Pinch of freshly grated nutmeg
---
Instructions
Butter four 3-inch ramekins or soufflé molds (or whatever you use)
Bring a kettle of water to boil and keep it hot
Preheat oven to 350 degrees
Steam the florets until they are tender, but firm. Remove the florets, plunge into cold water, then drain and add to blender or food processor.
Add the remaining ingredients and mix thoroughly until smooth.
Divide the mixture into the four ramekins. Don't overfill the ramekins. Keep the filling even and about 1 1/2″ deep.
Put a baking dish or pan onto an oven rack that's been pulled out (because boiling water hurts); place the filled ramekins onto the pan then pour boiling water into the pan until it comes halfway up the sides of the ramekin.
Bake for about 35-40 minutes or until set.
Remove from the oven; let the flans rest for about 10 minutes.
Serve in the ramekin or unmold onto a small plate and serve with a sauce such as red pepper coulis (Vergé's suggestion).
Notes
*Bain-marie is a technique where, typically, filled ramekins are arranged in a larger baking dish, which is then filled partially with hot water so that it comes to about halfway up the outsides of the ramekins. The whole dish is then placed in the oven and baked. Alternately you can place the empty dish in the oven and pull the rack out before filling it. Be careful. Boiling water hurts.
Please note: Nutrition facts and calories per serving are approximate.
© Photos/Health Food Radar
This post is not intended to substitute for medical advice or prescribed medication. Especially if you have special health needs or a special diet, consult a physician before undertaking any new diet or exercise plan.
The author has not been compensated for any of the products mentioned in this post. In some cases, we may earn a small affiliate fee from certain links, including Amazon and the Health Food Radar shop. This helps compensate our staff for their time. Thanks for supporting us by clicking on the links!
Statements made on this website have not been evaluated by the U.S. Food and Drug Administration. Any information or products are not intended to diagnose, treat, cure, or prevent any disease. Information provided by this website or this company is not substitute for individual medical advice.