Pass the ketchup, hold the additives: Revamp up your toppings with these fresh healthy condiment recipes.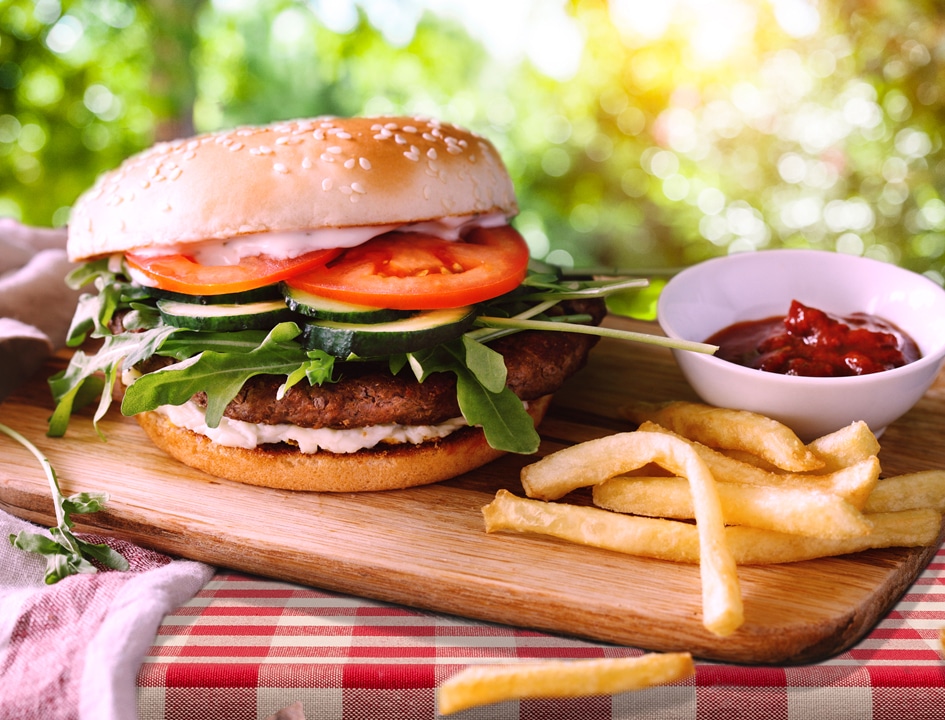 Have you noticed how expensive store-bought condiments and salad dressings have become? Even the "good ones" often include high amounts of sodium and sugar.
Lots of processed and packaged foods contain added sugars. In addition to cereals, bread, crackers, cookies, and salad dressings.
Even Pasta Sauces?
Spaghetti sauces are also notorious for having added sugars. Be sure to look at the serving sizes. If the label says 9 grams of sugar, and there are 4 servings in the jar, that's 36 grams of sugar. Let's face it, most of us have more than one serving of everything!
Manufacturers also use several different types of sugars, so look at ingredient lists not just for sugar, but also for syrups and words ending in "ose," like sucrose, fructose, and maltose. These syrups absorb into the bloodstream more quickly.
Some dressings even have gluten. Read on for some homemade healthy condiment recipes.
Ditch the Additives and Extra Calories in Your Condiments
If you want to avoid the chemicals and the other unnecessary ingredients in condiments like ketchup, BBQ sauce, mayo, mustard, and soy sauce, you can easily avoid extra calories and additives by making your own from scratch with these condiment recipes. After all, enhancing the flavor of your food shouldn't undo your hard work when you're trying to eat healthy.
Try these healthy condiment alternative recipes for ketchup, mayonnaise, mustard, barbecue sauce, balsamic vinaigrette, and soy sauce. With a few basic ingredients, you can kick your meals up a notch without busting your budget.
Ketchup Recipe
INGREDIENTS
3 T. vegetable oil
2 c. finely chopped onion
1 T. Chopped, peeled ginger
4 cloves garlic, minced
1/2 t. ground allspice
1/4 t. Cayenne pepper
2 t. mustard powder
1/4 c. tomato paste
2 28-oz. cans whole, peeled tomatoes (preferably unsalted)
2 bay leaves
2/3 c. light brown sugar
1/2 c. apple cider vinegar (1/2 cup)
1 T. molasses
Salt
INSTRUCTIONS
In a large pan, heat the vegetable oil over medium heat. Add onion and cook for about 5 minutes until soft. Add ginger, garlic, mustard powder, allspice and cayenne pepper. Cook for 1 to 2 minutes. Add tomato paste and cook for another 1 to 2 minutes. Add the whole tomatoes and cook for 1 to 2 minutes.
Remove from heat and puree the ketchup in small batches until the mixture is smooth. Return the mixture to the pot. Add bay leaves, brown sugar, vinegar, molasses and salt. Simmer over medium heat and stir frequently until the mixture becomes thick. This will take about 2 hours. Remove the bay leaves and allow the ketchup to cool. Store in an airtight jar or container for up to 2 weeks.
NOTES
Variations: For healthy condiment citrus ketchup, add ½ teaspoon finely grated orange zest, plus 1/3 cup fresh orange juice.
Mayonnaise Recipe
INGREDIENTS
2 large egg yolks
1 t. Dijon mustard (substitute any mustard of your choosing)
4 t. fresh lemon juice
1 c. vegetable oil
Salt and pepper to taste
INSTRUCTIONS
Add egg yolks to food processor and pulse to mix. Next, add the mustard and lemon juice and pulse two or three times to combine. Slowly add the vegetable oil in a steady stream while the processor is still running. This will allow the mixture to become thick. Season to taste with salt and pepper, or add variations of your choice such as garlic or cayenne pepper.
If at any point the oil separates from the mixture, add another egg yolk and lukewarm water to another bowl and slowly add the previous mixture of mayo to it, whisking constantly. Then add up to a 1/4 c. of vegetable oil in a steady stream.
Mustard Recipe
It's easy to adjust this recipe to your taste — the darker the mustard seed the hotter the mustard. Choose your favorite acidity as well, whether cider, beer, white wine or even water if you are avoiding alcohol.
INGREDIENTS
3/4 c. black, brown or yellow mustard seeds* (For mild mustard use yellow seeds, brown and black seeds are much hotter)
1/4 c. cider, beer, white wine or water
INSTRUCTIONS
Combine mustard seeds and liquid of your choice in a small bowl. Soak for 24 hours in the fridge. If the seeds soak up liquid too quickly, add more. After 24 hours, blend in a food processor until desired texture is achieved. Transfer to an airtight jar and remove any air bubbles from the mixture. Refrigerate for up to two weeks.
NOTES
Variations: Add sugar, honey, or herbs and spices like thyme, rosemary, coriander and caraway seeds for a more creative mixture.
Balsamic Vinaigrette Recipe
INGREDIENTS
1/2 c. olive oil
1/4 c. Balsamic vinegar
1 t. honey
1 t. Dijon mustard
1 shallot, minced
1 clove of garlic, minced
Salt and pepper to taste
INSTRUCTIONS
Combine all ingredients in either a glass jar with a lid or a salad dressing mixer. Shake vigorously until combined.
Soy Sauce Recipe
INGREDIENTS
2 c. beef bone broth
1 t. red wine vinegar
1 t. balsamic vinegar
2 t. molasses
1/4 t. garlic powder
1/2 t. onion powder
1 t. fish sauce
Salt
INSTRUCTIONS
Mix all ingredients except the fish sauce in a small pan and bring to a simmer. Simmer for 8 to 10 minutes or until reduced by about half. Taste the mixture to check if you've achieved your desired taste, add more salt if necessary. Remove from heat and add fish sauce. Stir and let cool, store in the refrigerator.
Barbecue Sauce Recipe
We saved the great American classic for last! Follow the recipe for this healthy condiment the first time you make it, but next time, get creative and turn it into your secret family recipe with a simple tweak or two. You can make it ahead of time and be ready for that long overdue summer backyard barbecue!
Print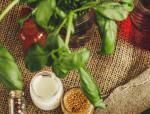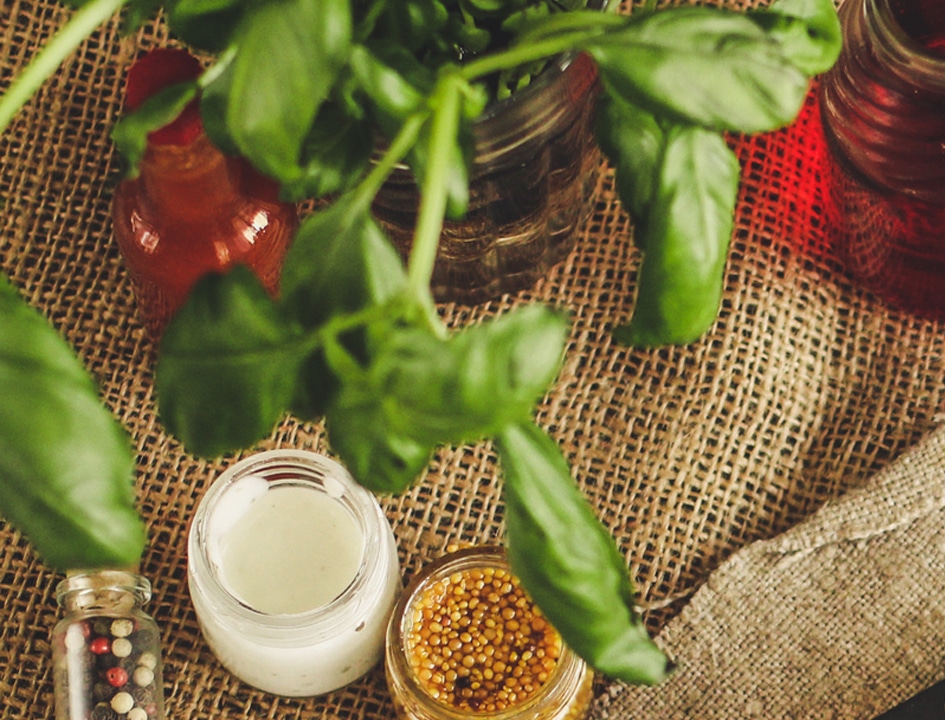 Barbecue Sauce
---
---
2

T. vegetable oil

1

small white onion, diced

3

garlic cloves, minced

2

t. ground mustard

1

6 oz.-can tomato paste

1

28-oz. can tomato sauce

1/4

c. unsulfured molasses

2

T. Worcestershire sauce

3

T. white vinegar

Salt and pepper (1 1/2 to 2 teaspoons)
---
Instructions
In a medium saucepan, heat the vegetable oil over medium heat. Add the onion and cook until soft (5 minutes). Add the garlic and cook for about one minute until fragrant. Next, add the tomato paste and mustard, stirring constantly until the mixture turns bright red, about 5 minutes.

Next, add 2 cups of water, tomato sauce, molasses, Worcestershire sauce, vinegar, salt, and pepper. Stir until the mixture is smooth.

Reduce the heat to low and cover the pan. Simmer for 2 hours, stirring occasionally.

Lastly, season to taste with vinegar, salt, and pepper. Cool completely.
Notes
Use unsalted organic tomato sauce to better control the salt in the recipe.
Photo ©iStockPhoto
This post is not intended to substitute for medical advice or prescribed medication. Especially if you have special health needs or a special diet, consult a physician before undertaking any new diet or exercise plan.
The author has not been compensated for any of the products mentioned in this post. In some cases, we may earn a small affiliate fee from certain links, including Amazon and the Health Food Radar shop. This helps compensate our staff for their time. Thanks for supporting us by clicking on the links!
Statements made on this website have not been evaluated by the U.S. Food and Drug Administration. Any information or products are not intended to diagnose, treat, cure, or prevent any disease. Information provided by this website or this company is not substitute for individual medical advice.