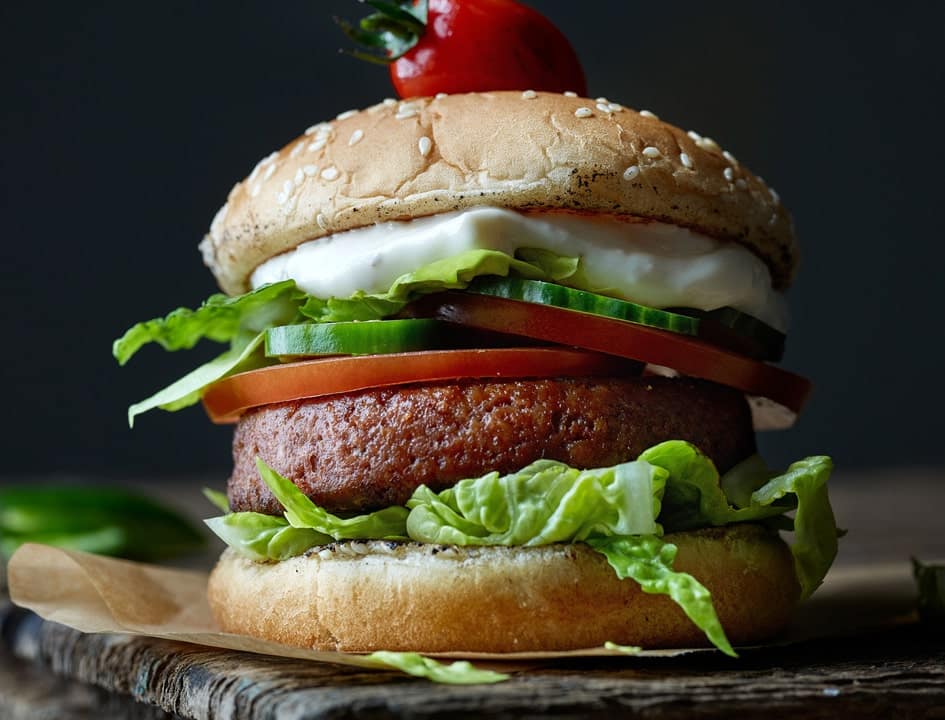 Barbeque vegetarian and vegan BBQ dishes used to be a giant portobello cap charred to within an inch of its life served with a warm Diet Coke and a meaningful stare. Not anymore. Vegetarian barbeque ideas are a rising trend on every food blog in the food blogosphere and we've got three of the best (developed by yours truly): Carrot and Black Bean Burgers, Duxelles Sloppy Joes, and Vegan Raspberry Vinaigrette.
These vegan BBQ recipes are so good your carnivorous friends are gonna steal the food right off your plate.
Because Plant-Based Diets are Established and Evolving
Not only because people finally learned what jackfruit is, but because millions of people are damned serious about climate change mitigation and some of those people are food scientists, farmers, and distributors. Not only can we get exotic ingredients to pacify our latent carnivorous appetites at a barbeque, but we can also get Impossible burgers—and, soon, lab-grown meat. Grilled vegan options are trending.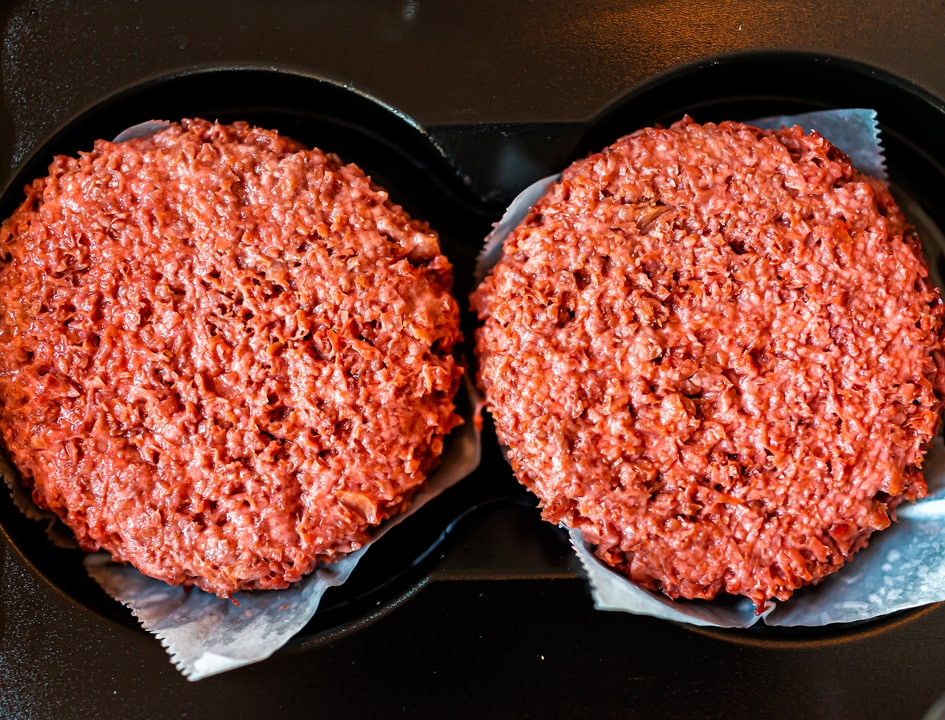 Slather This Vegan Burger With BBQ Sauce and Watch Your Friends' Regret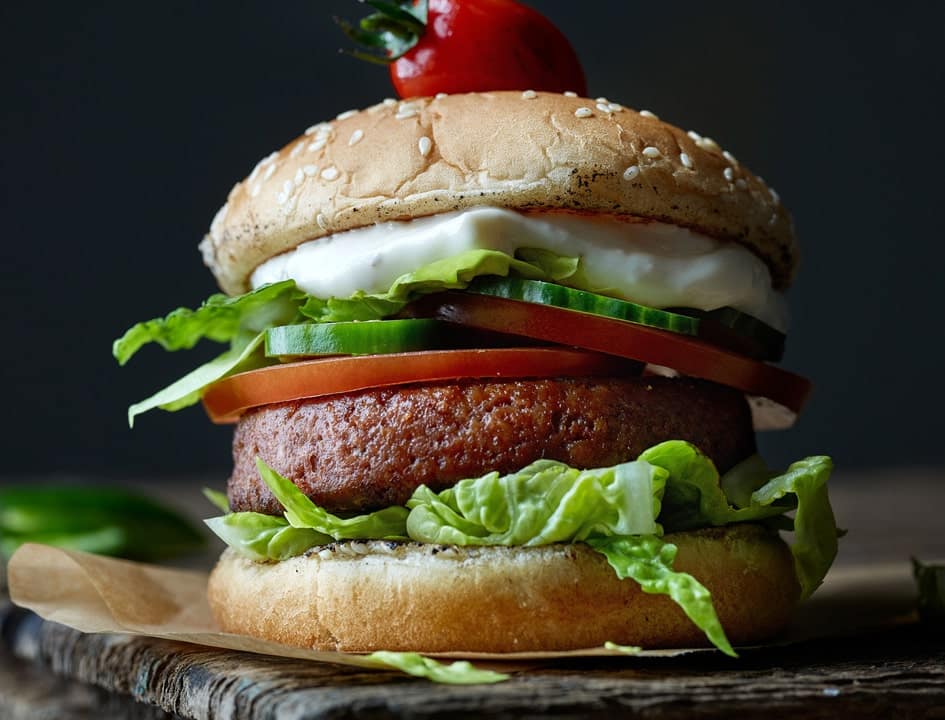 Impossible burgers are so good everyone is eating them. You can pick up their preformed patties or use some of their "ground meat" to form your own patties. Add the same ingredients you'd use in a regular burger (if you were a giant hideous carnivore) then coat the whole thing with Stubb's Spicy BBQ Sauce, which is vegan. Not all BBQ sauces are, by the way. You'd think a sauce would be all plant-based ingredients—tomatoes, onions, spices, etc. But it's in the spices and the flavorings where they go off the rail. Many rubs use natural beef flavoring, and many sauces use honey. So read the ingredients closely. Or make your own.
The Following Vegan BBQ Recipes Will Destroy Your Meat-Eating Friends
I mean, a carrot hot dog is fine. It's clearly vegan. It has the same shape as a hot dog and fits into the bun (is the bun vegan? Huh? Is it?). But come on, they're carrots. They don't belong there. They're an afterthought; a wingnut attempt to "feed the vegan" at the party. Please. We can do better. The idea is not just to serve something vegan, but to make everyone else in the backyard crave your vegan BBQ recipes every bit as much as they desire ribs.
However, You Can Turn Carrots Into Burgers That Make Your Friends Drool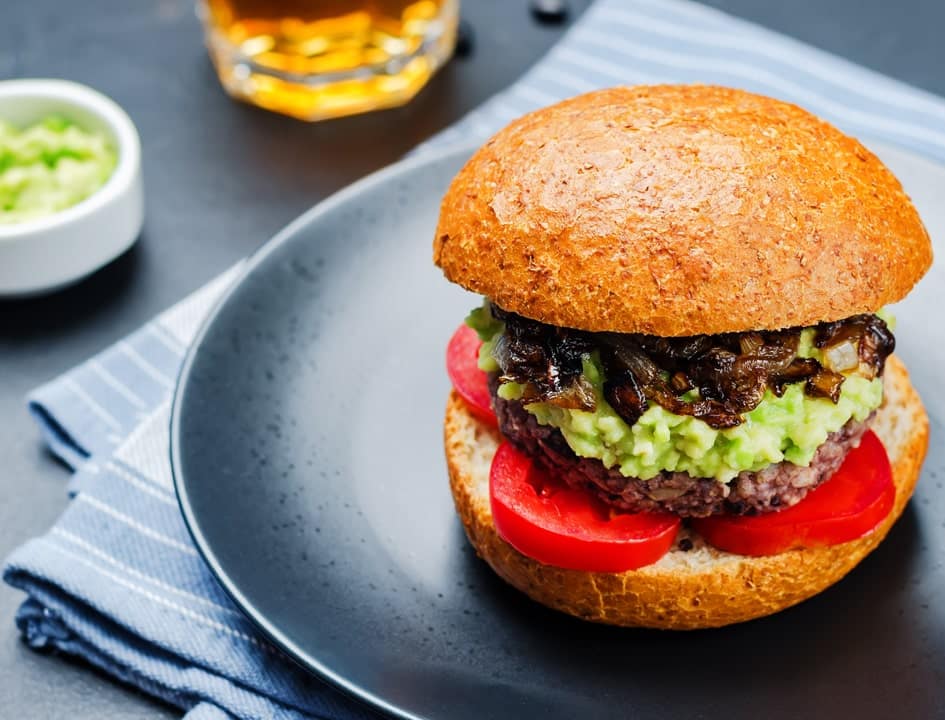 Most vegan burgers are bean-based, but the Easy Carrot and Black Bean Burger starts and ends with carrots. And it is a bombshell of flavor. Instead of shredding the carrots, you roast them briefly before combining them with the flavorings and binders. That roasted carrot flavor comes through when you grill the burgers — and, because carrots are sweet, they marry very well with barbeque sauce. Stubb's Hicks Bourbon BBQ sauce works so well with roasted carrots, and not just for the pleasure of saying "vegan barbeque bourbon carrot burgers" to your meat-eating friends as they stare at the powder-dry flesh discs on their own plates.
Print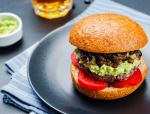 Easy Carrot and Black Bean Burgers
---
Author:

Total Time:

40 minutes

Yield:

6

patties

1

x

Diet:

Vegan
Description
These carrot burgers taste wonderful and look amazing, with their dark meat from the black beans and their red highlights from the beets. So good.
---
1/2

C panko crumbs (gluten-free if you prefer)

1

T Olive oil

2

Shallots, minced

1

Small leek, minced

1

T of San Marzano tomato paste

2

medium carrots, diced

1

small red beet, diced

1

T Apple cider vinegar

1/2

T good balsamic vinegar

1

t salt

1/2

t curry
2

15

–

oz

. cans of black beans, rinsed and drained, one tablespoon of liquid reserved
Pinch of cayenne pepper
---
Instructions
Toss the diced carrots and beets in a bowl with tomato paste and curry powder until well coated.
Roast on a sheet pan for 15 minutes at 350° or until they give slightly to a fork—not too soft; remove from oven.
Add the panko and olive oil to a saute pan and toast until crispy and brown. Place in a large bowl.
Saute the minced shallots and leeks until translucent and very slightly browned.
Add the lightly roasted beets and carrots to the pan and saute until the shallots and leeks turn light brown and begin sticking to the pan.
Add vinegars to the pan to deglaze, getting that food incorporated.
Add mixture to the bowl with the panko crumbs, beans, and reserved bean liquid. Mash roughly with a mallet or a wooden spoon until the mixture is combined, but still a bit chunky.
Form into six patties and store in plastic containers to transport them to the party or backyard.
Grill over a hot flame until burgers caramelize, about two minutes on each side.
Season to taste, serve on vegan buns with vegan dijon mustard.
Notes
Any kind of bean will work, but black beans give your burgers a more burgery color, which helps mess with your meat-eating friends' minds.
Which vinegars you use is your call—mix it up.
You can give these burgers an Asian flair by adding a dash of sesame oil to the pan and using rice vinegar and vegan soy sauce.
Prep Time:

30 minutes

Cook Time:

10 minutes

Category:

sandwich

Method:

grill

Cuisine:

barbecue
Keywords: carrots, bbq, vegan, barbecue, black bean burgers
An Out-of-Bounds Mushroom Burger
Start with our duxelle recipe then add sautéed onions and slather it with a homemade vegan sloppy Joe sauce and try hard not to swoon into the fire.
Print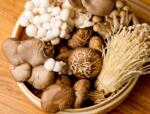 Duxelle Sloppy Joes
---
Author:

Total Time:

35 minutes

Yield:

4

1

x

Diet:

Vegan
Description
Start with our duxelle recipe then add sautéed onions and top it with a homemade vegan sloppy Joe. If you froze duxelle from a previous recipe, use it now.
---
The Duxelle
2 lbs mushrooms, minced
1 shallot, minced
4 T. butter
The Joe that is Sloppy
1 tablespoon olive oil
1/2 yellow onion, chopped
2 cloves of garlic, crushed
1/2 bell pepper, any color, but green is traditional, chopped
1 15. oz can of San Marzano crushed tomatoes
1 to 2 tablespoons of your favorite chili powder, or combo of them
1 tablespoon of ground cumin
Vegan Buns
Heavy duty tin foil
pinch of cayenne
1 – 2 teaspoons of Vegan Worcestershire sauce
a dash of Liquid Smoke
salt and pepper to taste
---
Instructions
The Duxelle
Fry the minced mushrooms in the butter until they release their liquid, then lower the heat and continue cooking, stirring often, until the mixture is dry and easily formed into 4 patties. Store in a container with a tight-fitting lid.
The Joe
Sauté the onions, garlic, and bell peppers in a medium saute pan until translucent (about two minutes).
Add half the spices and the crushed tomatoes and cook over medium heat for about 10 minutes.
Add the remainder of your spices and salt and pepper; cook for another five minutes. Remove from heat and store in a container in the refrigerator with a tight-fitting lid.
At the grill
Lay some heavy-duty tinfoil onto the grill and place your patties onto it, heat them up, turn once, remove.
Microwave the Sloppy Joe mix.
Serve the duxelles topped with Sloppy Joe mix on vegan buns.
Prep Time:

30 minutes

Cook Time:

5 minutes

Category:

Lunch

Method:

Grill

Cuisine:

French/American
Keywords: mushroom burger, duxelles Sloppy Joe, vegan bbq
Salad, Please
Because there will be salad and because there will be ranch dressing and because you have to come prepared, here is the recipe for my All-star vegan raspberry vinagrette.
Print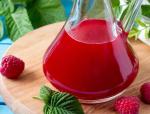 Vegan Raspberry Vinaigrette
---
Author:

Total Time:

30 Minutes

Yield:

1

5

1

x

Diet:

Vegan
Description
This brightly flavored sauce is the epitome of summer flavor. Make two small containers—one to use and one as a gift for your hosts. Developed from a 1992 recipe by Roger Vergé, replacing the honey and Dijon,  with agave nectar and vegan dijon.
---
1 t. fennel seeds
1 t. coriander seeds
1/2 c. white wine vinegar (or your vinegar of choice)
1 t. sweet agave nectar
1/2 c. raspberries
1 T. Inspired Vegan Dijon Mustard
2 c. extra virgin olive oil, or your oil of choice
salt and pepper to taste
---
Instructions
Lightly toast the fennel and coriander in a pan on the stovetop.
Add the vinegar, reduce by one third
Add the agave and the raspberries
Bring to a boil then remove from the heat and let cool completely
Lightly whisk in the dijon and oil
Salt and pepper to taste, store in a jar with a tightly fitted lid
Shake like crazy before serving (the bottle, not you—except, OK, you too)
Notes
Here is another great recipe to customize for yourself. Raspberries are in season in early summer, but so are blackberries, gooseberries, strawberries, and a host of other fruit. You can use almost any soft berry here so go crazy. You can also use different Dijon mustards. I chose inspired Vegan because a truly vegan Dijon is hard to find. I am a big fan of Edmond Fallot Walnut Dijon, and it appears their ingredients are vegan—but they don't have a rating so I can't guarantee.
Prep Time:

30 Minutes

Cook Time:

None

Category:

Dressing

Method:

Stove Top

Cuisine:

American
Keywords: vegan raspberry vinaigrette
Some Vegan BBQ Recipes Start With Fake Meat
You can make your own vegan barbeque ribs if you want to, but let's face it—it's hard. There are 9,874 ingredients and it takes all of your thirties. I've mentioned how to turn a giant beet into a delicious steak (it's so easy). But look, just buy them, OK? The Herbivorous Butcher in Minneapolis sells all kinds of vegan meat fakes. (Maple bacon? Turkey roast? Yes!) Their sticky Korean ribs are one of their top sellers and best-reviewed products. Make your life easier by buying them ready-made so you have more time to spend lording them over those murderous sons of bitches in your backyard.
FAQ
What should a vegan bring to a barbecue?
Beer? Potato salad? Seriously, just bring whatever you're grilling for yourself—but bring enough for everyone. Perhaps by tasting just how good your vegan BBQ recipes are, someone might give plant-based cooking a try.
Is anything at a cookout vegan?
If your host isn't vegan or isn't expecting you, don't get your hopes up. More than likely they'll offer you corn on the cob or potato salad or (shiver) beans. All them will have animal products in them and look, it's not entirely their fault. There's a 50/50 chance the salad is vegan. Try sending them this article or bring your own food—and bring enough for everyone.
Is barbecue sauce vegan?
Not all BBQ sauces are vegan. Look deep in the recipe for honey or 'natural beef flavoring'. Stubb's Spicy BBQ Sauce is vegan and available everywhere.
© Photos/ iStock/Adobe
This post is not intended to substitute for medical advice or prescribed medication. Especially if you have special health needs or a special diet, consult a physician before undertaking any new diet or exercise plan.
The author has not been compensated for any of the products mentioned in this post. In some cases, we may earn a small affiliate fee from certain links, including Amazon and the Health Food Radar shop. This helps compensate our staff for their time. Thanks for supporting us by clicking on the links!
Statements made on this website have not been evaluated by the U.S. Food and Drug Administration. Any information or products are not intended to diagnose, treat, cure, or prevent any disease. Information provided by this website or this company is not substitute for individual medical advice.