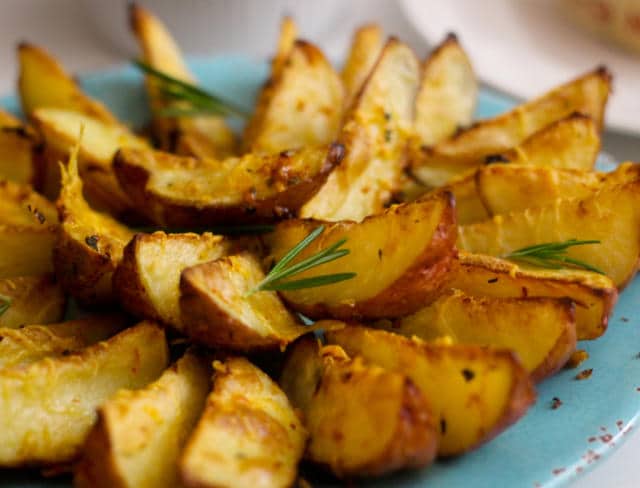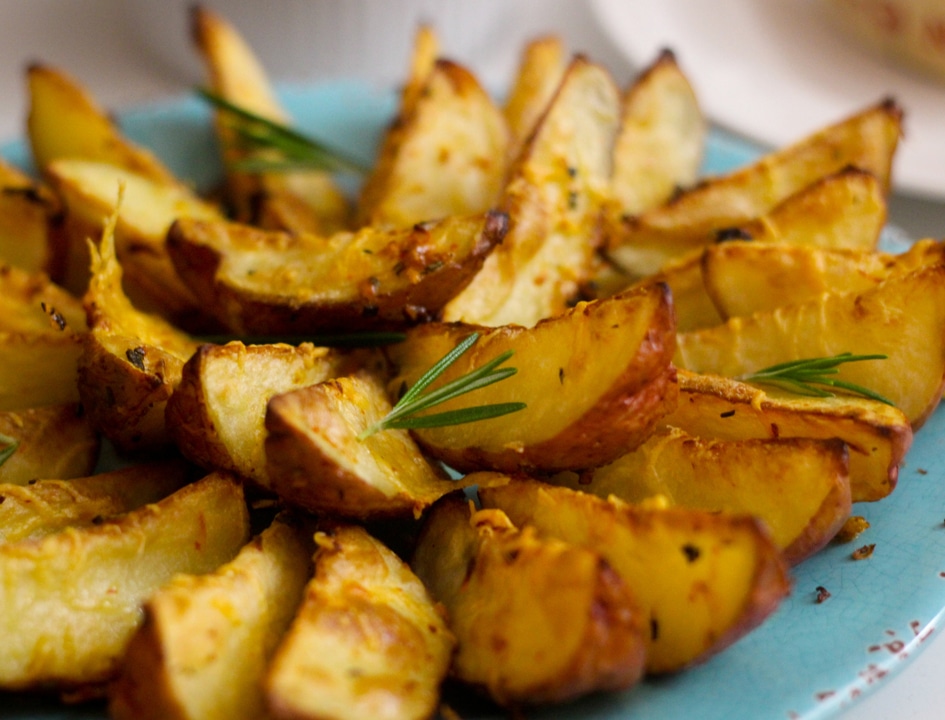 Steak is my jam. But I love trees. And the world. So I'm going vegan. Also, I'm crying right now because I don't know if I mentioned this, but STEAK IS MY JAM! I miss you steak. I miss the way you sizzled in hot tallow with a knob of roasted garlic, basted with a brush of thyme dipped in melted butter, and … wait, what was I saying?
Transitioning to a plant-based diet is hard because my mouth is trained for meat. What is a transitioning vegan to do?
Fake it 'til you make it
But by faking it with all the same tools I used to cook beef and pork and birds, I can make the short culinary journey savory, salty, well-seasoned and surprisingly palatable. A lot of the flavors I miss from meat aren't meat. I'm missing salt, spices, garlic, herbs, fat, and the Maillard Reaction—all of which I can use when I cook vegan to make my mouth happy.
The Maillard Reaction may be the most important hack for tricking your taste buds. When you properly brown food, the amino acids and sugars on the surface change, producing new flavors and aromas—the ones we associate with a perfectly seared hunk of beef, pork, or chicken. However, the Maillard Reaction works just as well on vegetables.
Going vegan is much easier when you carry over the flavors you used to use to flavor the flesh of fauna to flavor the flesh of flora. The recipes below employ the same techniques, spices, and seasonings of cooking meat to satisfy your palette while you're going vegan.
Going vegan is a marathon, not a race
There are only a couple of reasons for going vegan: you hate meat, you love animals, or you're trying to save the world. That last one is a deeply noble purpose. It's why I'm going vegan and it's why I'm going vegan slowly, over time. The decision isn't easy but I believe it matters, so I want it to stick. Easing into this new meal plan is the best way to ensure I'll be eating a plant-based diet for a long time.
Print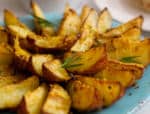 Pan-Seared Potato Planks
---
Author:

Total Time:

25 minutes or more
Description
These really capture the taste of steak by delivering a crunchy, deeply browned exterior seasoned with strong Italian spices, black pepper, and salt. Finishing them off with a baste of garlic, butter and thyme really evokes the memory of steak.
---
3

large Russet potatoes

1

packet of Louie's Italian Beef Au Jus Seasoning (see notes)
Olive oil
Salt
---
Instructions
Scrub the potatoes in plain water.
Microwave the potatoes for eight minutes, or until inserting a fork meets with only slight resistance.
Cut the potatoes lengthwise into wedges.
In a large bowl, combine a tablespoon of the oil with half the spice packet.
Gently toss the potato wedges in the spiced oil until coated.
Add about a tablespoon of olive oil into a frying pan over a medium high flame; when the oil is hot, lay the planks cut side down in the pan
Fry the potatoes without moving them or turning until they start to brown around the edges; you need to let the potatoes brown deeply on one side, then turn and brown the other side. Add oil if needed.
When the potatoes are well carmelized and golden brown, adjust seasoning, then serve.
Notes
Louie's Italian Beef Au Jus Seasoning is not vegan, as it contains dried beef stock.
Prep Time:

10 minutes

Cook Time:

15 minutes or more
Print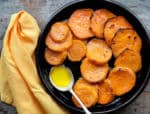 Porkalicious Sweet Potato Fondant
---
Author:

Total Time:

50 minutes
Description
Pork goes well with sweet sauces and sugary glazes. I say it goes well, but what I mean is pork is my life and how, HOW do you leave such a delicious thing behind? At least as I progress toward a meatless future, I can carry pork's flavor profile with me as a comfort. This recipe takes advantage of the sugars in sweet potatoes and the spices in barbeque sauces. The fondant method gives the potato a crispy, toothsome exterior over a tender creamy interior. It's like the best sweet potato fry you've ever had.
---
3

large sweet potatoes

2

T. of coconut oil

1

c. vegetable stock, heated

2

T. Cajun spice
salt
---
Instructions
Preheat your oven the 400°.
Mix half the cajun spices into the stock.
Peel the sweet potatoes; using a paring knife, shape them into cylinders as best you can, then cut each into wheels about 3/4 of an inch thick.
Heat the coconut oil in a thick-bottomed pan until it's very hot
Brown the potatoes until they are deeply browned. Turn the wheels.
Salt the tops of the wheels and sprinkle with the remaining spices.
When the wheels are about half as brown as the other side, use a ball of paper towels held with tongs to soak up the oil from the pan.
Pour the stock into the pan until it's comes halfway up the sides of the wheels.
Put them into oven for 30 minutes.
Serve hot with a sharp creamy slaw.
Prep Time:

10 minutes

Cook Time:

40 minutes
Keywords: fondant, sweet potato, cajun
Print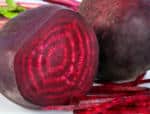 Beet Steaks
---
Author:

Total Time:

3.5 hours

Yield:

2

servings

1

x
Description
My wife's favorite vegan meal. It's hearty, earthy, and looks a lot like a steak. It goes very well served on a bed of lightly dressed baby spinach leaves with a side of steamed broccoli and roasted new potatoes. If you can't find giant beets in your regular grocery, try a grocer who specializes in Middle Eastern, Asian, or European ingredients and produce. 
---
2

giant beets (about the size of a grapefruit, maybe a little bigger)

1

T. Spice House Chicago Steak Seasoning

1

clove of garlic

1

sprig of thyme or dill
salt
---
Instructions
Peel the beets.
Cook the beets in a slow cooker for three hours; remove; let cool.
Slice the beets into "steaks" about three quarters of an inch thick; you should get four good "steaks."
Very lightly coat one face of each stealk with oil then cover with the seasoning.
heat olive oil in a heavy-bottomed pan until quite hot.
Using tongs, brown the "steaks" on their edges, then unseasoned side, then finally on the seasoned side. 
Salt to taste.
Serve hot on a bed of lightly dressed baby spinach.
Notes
Penzeys also has a nice Chicago Steak blend.
Prep Time:

10 minutes

Cook Time:

3 hours 20 minutes
Photo ©iStockPhoto
This post is not intended to substitute for medical advice or prescribed medication. Especially if you have special health needs or a special diet, consult a physician before undertaking any new diet or exercise plan.
The author has not been compensated for any of the products mentioned in this post. In some cases, we may earn a small affiliate fee from certain links, including Amazon and the Health Food Radar shop. This helps compensate our staff for their time. Thanks for supporting us by clicking on the links!
Statements made on this website have not been evaluated by the U.S. Food and Drug Administration. Any information or products are not intended to diagnose, treat, cure, or prevent any disease. Information provided by this website or this company is not substitute for individual medical advice.