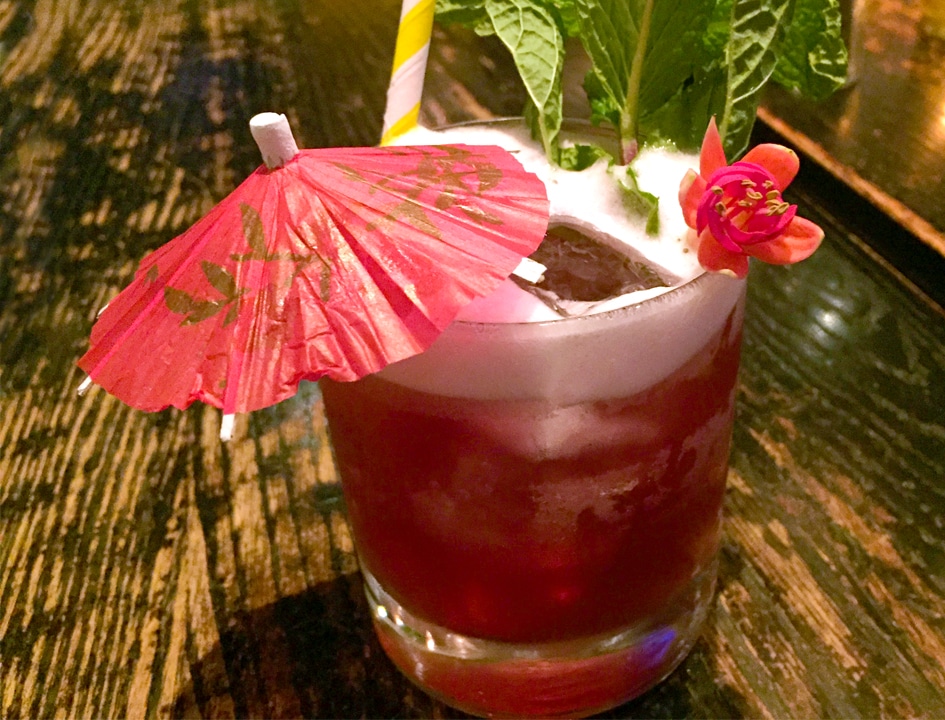 Natural Cocktails that are (mostly) easy, delicious, and refreshing.
Natural cocktails? Yes please! It's August and I'm hot. I'm gonna burst into flames because global warming hates me, and I don't know if I mentioned this, but it's hot. I need a drink. I need something cold, something good, something refreshingly delicioso. If you also need a drink but worry about additives and excessive sugar, check out these five natural cocktail recipes that will chill you out in lip-smacking style.
Paloma con Mezcal, Bull's Modified Pimm's Cup, Special Effect, Alabama Sunset, and Pick Your Poison.
Print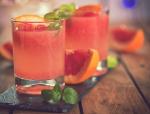 Paloma con Mezcal
---
Description
If you think everyone in Mexico drinks Margaritas, you've never been to Mexico. The drink of choice is a Paloma, a tasty concoction of tequila and grapefruit soda—usually Squirt. But you can improve on this simple mix by using mezcal, tequila's smoky older sister. Tequila can only be made from blue agave which grows near the town of Tequila. Mezcal is distilled from any agave plant. So tequila is mezcal, but mezcal is not tequila. Still with me? Mezcal is smoky and strong. It's a wonderful base against the bright grapefruit. For less sugar, instead of Squirt use Hansen's Grapefruit Cane Soda or a mix of fresh grapefruit juice and club soda.
---
1.5 ounces

of Mezcal Añejo, preferably Ilegal Mezcal
Splash of freshly squeezed lime juice
Pinch of salt

3 ounces

Fresh grapefruit juice
Hansens Grapefruit Cane Soda or club soda (approximately 2 ounces to top off)
---
Instructions
Rim a tall tumbler with lime juice and salt. Fill it with crushed or cracked ice. Add the mezcal, add the fresh lime juice, toss in a pinch of salt, fill with grapefruit juice and top with grapefruit or club soda.
Keywords: paloma con mezcal, tequila and grapefruit soda, drink recipe, Mexican drink, mezcal
Print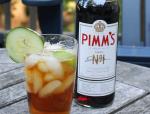 Bull's Modified Pimm's Cup
---
Description
The best way to enjoy a Pimm's cup is at the Napoleon House in New Orleans (they might make other cocktails, but you'd never know it). If you can't make your way to the Big Easy, here's a version that takes advantage of how the gin base of the famous English liquor, Pimms No. 1, pairs with cucumbers and lemons–both perfect summer flavors.
---
Cracked ice

1.5 ounces

of Pimm's No. 1
.5 ounce of Hendricks (If you are lucky enough to stumble across their Orbium or Summer Solstice limited-edition gins, use one of those.)
.5 ounce of fresh lemon juice
About a half-inch of a Persian cucumber (any cucumber if you can't get the little Persians)
Natural ginger ale
Lemon slices and cucumber slice to garnish
---
Instructions
Muddle the half-inch cucumber chunk in the bottom of the glass with a lemon slice. Fill with cracked ice. Add the Pimm's No. 1, gin, and lemon juice, and fill to the top with ginger ale. Stir gently and serve.
Keywords: Pimm's Cup, Napoleon House, English liquor
Print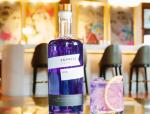 Special Effect
---
Description
This cocktail is just stupid good. You can make it ahead and pull it out of the freezer about an hour before you serve it. This recipe is for a group, but I'm not going to judge you if you drink it all, player.
---
1

12-ounce can of natural pink lemonade concentrate

1

12-ounce bag of frozen strawberries

8 ounces

of Empress 1908 gin

1

can San Pellegrino Lemonata soda, or natural lemon-lime soda, if you're a savage

2 cups

ice
Lemon or blood orange slices
Optional: mint leaves for garnish
---
Instructions
Serve in coupe glasses or a Nick and Nora in a pinch.
Add everything except the gin to a blender and … blend.
GATHER YOUR GUESTS to observe this cool effect:
Scoop about a half a cup of the frozen slush into the center of a glass, then place a citrus wheel into it.
With your guests watching closely, pour a jigger of gin carefully into the space between the glass and the slush.
Empress 1908 is made with butterfly pea blossoms (an ingredient in the Empress Hotel's famous tea, which is where the gin gets its name). It comes out of the bottle a stunning indigo blue (almost purple), but as soon as it touches citrus, it transforms into a bright pink.
Keywords: cocktail, natural cocktail mixers, frozen strawberries, natural pink lemonade
Print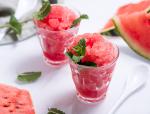 Alabama Sunset
---
Description
My extended family in Alabama helped me name this drink when we made it up this summer while we were melting into the red clay soil during a southern heatwave. It does take a teensy-weensy bit of preparation, but it is so worth it.
---
1.5 ounces

mezcal

2 ounces

of spicy watermelon granita (recipe below)
Lime and salt or sugar for the rim, and for a pinch in the glass
---
Instructions
Granita:
About 4 cups of pureed seedless watermelon
A pinch of Cajun spice mix
Splash of lime juice
Blend all the ingredients together, pour into a metal baking pan. Freeze for about 30 to 45 minutes, until the mixture has just started to freeze. Use a fork to scrape the partially frozen mixture into coarse flakes. Return to the freezer. Repeat two or three times then freeze for another four hours.
Alabama Sunset:
Rim margarita glass with lime and salt or sugar
Add mezcal to the glass
Fill with the granita
Garnish with a thin slice of lime, wedged into the granita
Keywords: Alabama Sunset, spicy watermelon granita, mezcal, seedless watermelon, Cajun spice mix
Advanced Class
This cocktail is from Lauren Parton, beverage manager at Chicago's popular rooftop bar, Raise. Parton is known for her unique recipes—especially for her surprising use of savory ingredients. This one takes a little planning. You need an aging barrel. You have to search for a liquor store that carries Mahina Clement Coco. But the results are a world-class cocktail that will astound your guests.
Print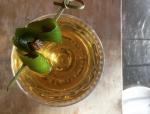 Pick Your Poison
---
Description
This one takes a little planning. You need an aging barrel. You have to search for a liquor store that carries Mahina Clement Coco. But the results are a world-class cocktail that will astound your guests. 
---
1.5 oz

. Monkey Shoulder Blended Scotch Whisky
.75 oz Mahina Clement Coco
.5 oz. Mandarin Napoleon
.5 oz. Giffard Banane
---
Instructions
Age for 30 days in a barrel. Combine all in a mixing glass, add ice, stir. Strain into Nick and Nora glass, garnish with dried Thai Banana and Lime Peel.
Keywords: Mahina Clement Coco, Monkey Shoulder Blended Scotch Whisky, Mandarin Napoleon
Photo of Commoner restaurant's Sex on the Mon Wharf (because nobody has sex on the beach anymore) courtesy of Joan Feldman. Photos of Pimm's Cup and Pick Your Poison courtesy of Bull Garlington. All other photos © iStockPhoto.com.
This post is not intended to substitute for medical advice or prescribed medication. Especially if you have special health needs or a special diet, consult a physician before undertaking any new diet or exercise plan.
The author has not been compensated for any of the products mentioned in this post. In some cases, we may earn a small affiliate fee from certain links, including Amazon and the Health Food Radar shop. This helps compensate our staff for their time. Thanks for supporting us by clicking on the links!
Statements made on this website have not been evaluated by the U.S. Food and Drug Administration. Any information or products are not intended to diagnose, treat, cure, or prevent any disease. Information provided by this website or this company is not substitute for individual medical advice.