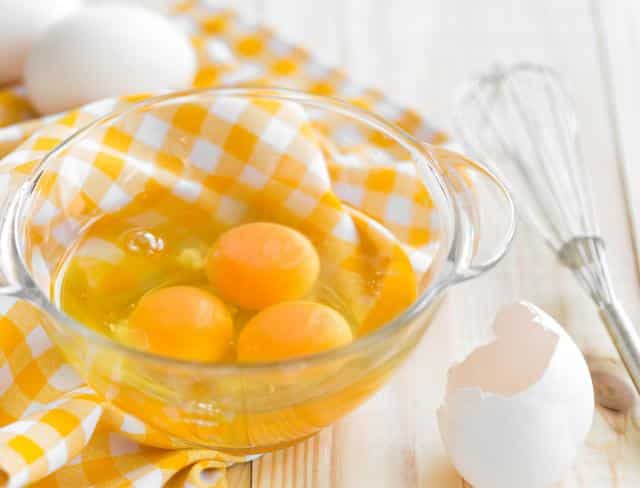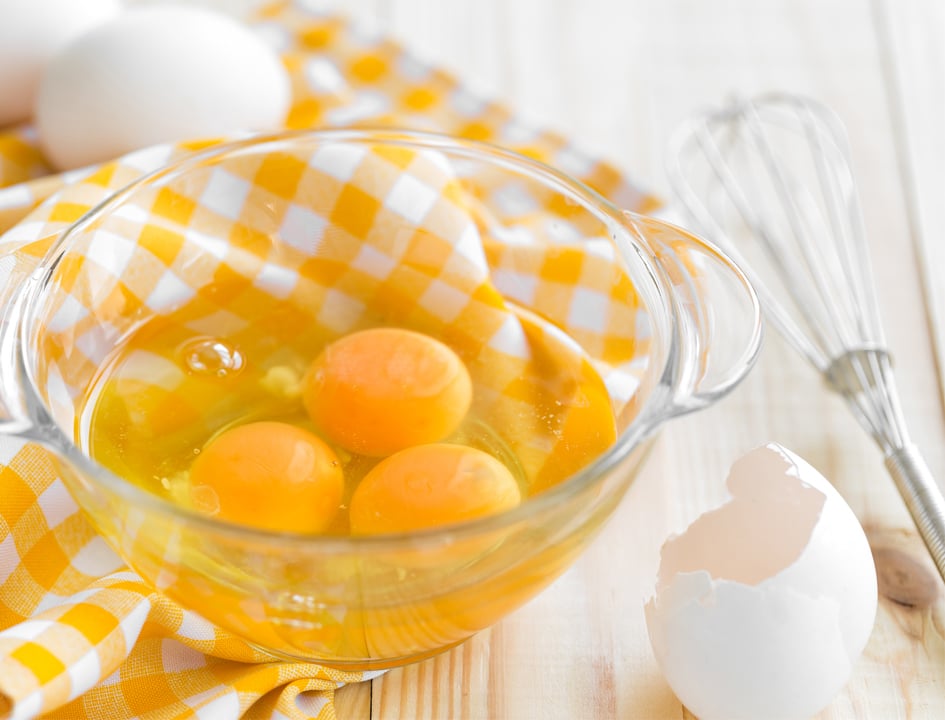 Express Eggs: A low carb breakfast in five minutes.
I'll admit it, I am often running late. Whether it's work, hanging out with friends, or picking up my brother from school, I am strapped for time. So, when I need something quick to eat because of time management mishaps — or when I simply can't lift another finger after a hard day's work —  I turn to this quick and filling (not to mention low carb) egg dish.
Make Your Next Meal One Less Thing You Have to Worry About
Making microwaved eggs is a great way to keep carbs out of your diet — especially when you are starving and looking for a quick breakfast or snack before you head out the door. Most snacks and prepared foods you typically reach for are packed with sugar and made with bread and other refined carbohydrates. So if you are going paleo or looking to keep carbohydrates to a minimum, eggs are definitely for you. 
A Low-carb Breakfast: Get Creative with Your "Microweggs"
A great thing about throwing a few eggs into a bowl and nuking them is that you can really make the dish your own, or test variations to please picky eaters (like my brother).  
The basic recipe card at the end of this post will guide you through how to get started on your eggs, but there are endless combinations of proteins and sides you can add. 
I like to get creative with this dish when I have the time. Here are some of the ingredients I have been known to put into my "microweggs":
Herbs and spices like cayenne pepper, chili pepper flakes, Ras al Hanout, Bahrat spice blend

Chicken sausage

Cherry tomatoes

Diced sweet peppers
Baby kale or spinach

Fresh herbs (basil, parsley, rosemary, etc.)
Prep and cook time will vary depending on how much you want to put in your eggs, and on your microwave's power, but the process is simple and only takes me about five minutes.
Make sure you have fun with your "microweggs." Experiment with add-ins of all kinds for an easy way to get a quick meal or stay low carb in a timely fashion! 
Print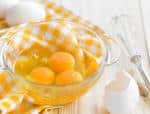 Basic Microwaved Scrambled Eggs
---
Description
This scrambled egg dish will have you eating low-carb in no time. Try it for a quick bite without any of the after snack blues.
---
3 large eggs
Salt and pepper to taste
1/4 cup of shredded cheddar cheese
---
Instructions
Add the eggs to a medium-sized microwave safe bowl. Whisk the eggs until the yolks and whites are combined. 
Add spices and stir. Stir in cheese and any other add-in you like.
Put bowl in microwave oven and cook for 45 seconds on high. Microwave times will vary with your microwave power, so watch carefully!
Remove bowl and stir.
Continue cooking in 30 second increments, stirring gently after each cook time, until eggs are cooked and fluffy. This cooking and stirring process imitates the stirring and scraping you normally do in the skillet over the stove — so don't forget!
Enjoy.
Notes
If you are using a spice blend with color, wait and add it after the first round of cooking. Otherwise, you will stain the eggs a weird color.
Variations
Burrito: Place the cooked scrambled eggs, salsa and cooked black beans in a low-carb wrap for a breakfast burrito.
Sandwich: For a take on the famous fast-food sandwich, toast an English muffin, brush each side with butter, add your choice of ham, turkey or bacon to the bottom half of the muffin, top with cooked eggs and a slice of your favorite cheese. Place the muffin top on top. There's a little less guilt when you are choosing the ingredients.
This post is not intended to substitute for medical advice or prescribed medication. Especially if you have special health needs or a special diet, consult a physician before undertaking any new diet or exercise plan.
The author has not been compensated for any of the products mentioned in this post. In some cases, we may earn a small affiliate fee from certain links, including Amazon and the Health Food Radar shop. This helps compensate our staff for their time. Thanks for supporting us by clicking on the links!
Statements made on this website have not been evaluated by the U.S. Food and Drug Administration. Any information or products are not intended to diagnose, treat, cure, or prevent any disease. Information provided by this website or this company is not substitute for individual medical advice.