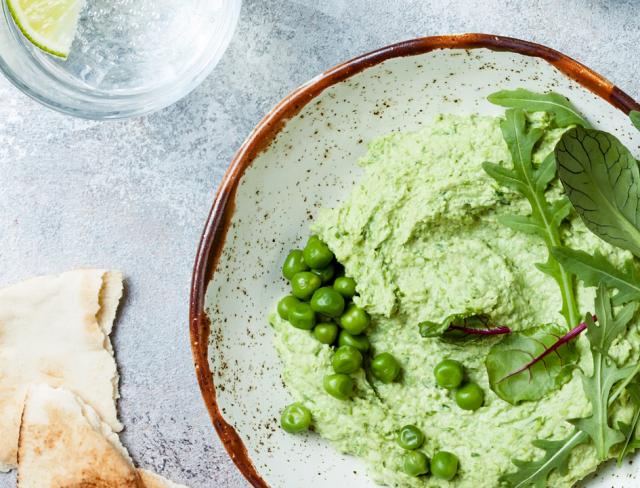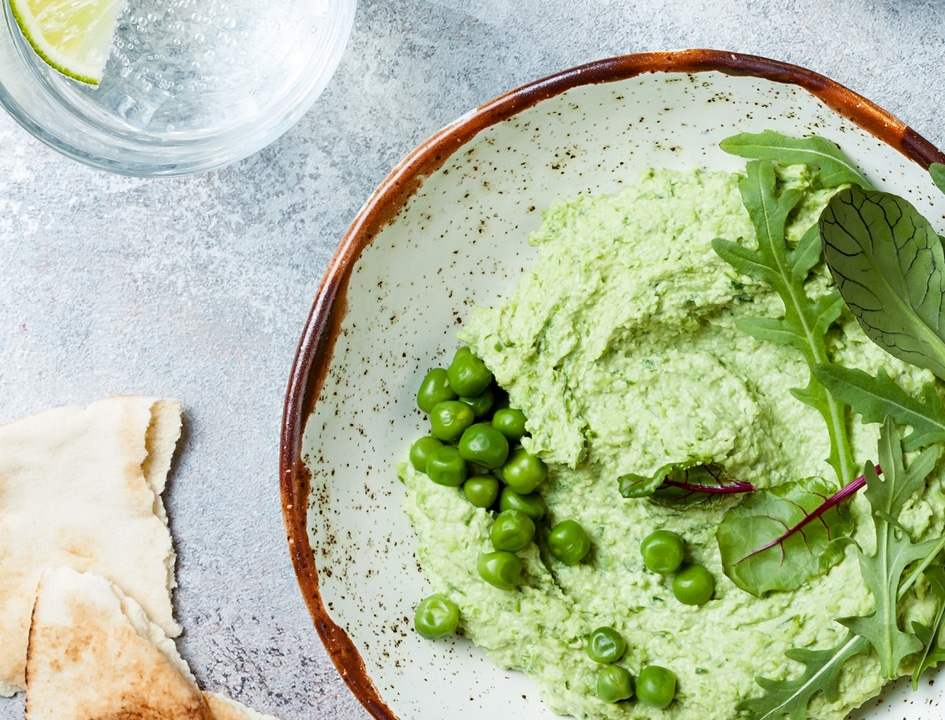 Healthy snack recipes for the people. We crave so hard. Our bodies hit the afternoon backwaters and our attention wavers and, oh my God, we need Cheetos. We want Cheetos. We definitely don't need them. But maybe because we're tired or maybe because we're dehydrated or maybe because we're pregnant, our bodies send out a signal that drives us to the nearest 7-Eleven where we buy aisle six. And eat it all.
It Doesn't Have to be Like This: Healthy Snacks
With just a little understanding and preparation we can subvert our cravings for diabetes chips and train ourselves to crave easy to make healthy snacks that won't kill us.
Here's the thing: You can't taste calories. You can't taste essential vitamins and minerals. So your taste buds tell you to stuff something salty into your mouth. Or get a soda. Or eat a whole jar of gummi cokes. But that craving for manchego might just be your meat-self telling you it needs protein. Your hunger for those weird gummy orange slices means you're low on vitamin-C. If you keep a handful of healthy snacks on hand to meet these cravings with some less cardiac arresty, you'll stop the craves in their tracks.
These four healthy snacks are designed to meet your very general cravings for textures and tastes but keep your waistline svelte and sexy.
Dipalicious Healthy Snack
If you've had Green Goddess dressing, then you know this flavor profile is lip smackable, high in protein and fiber that will fill you up. Don't skimp on the herbs.
Print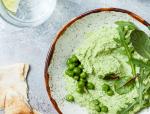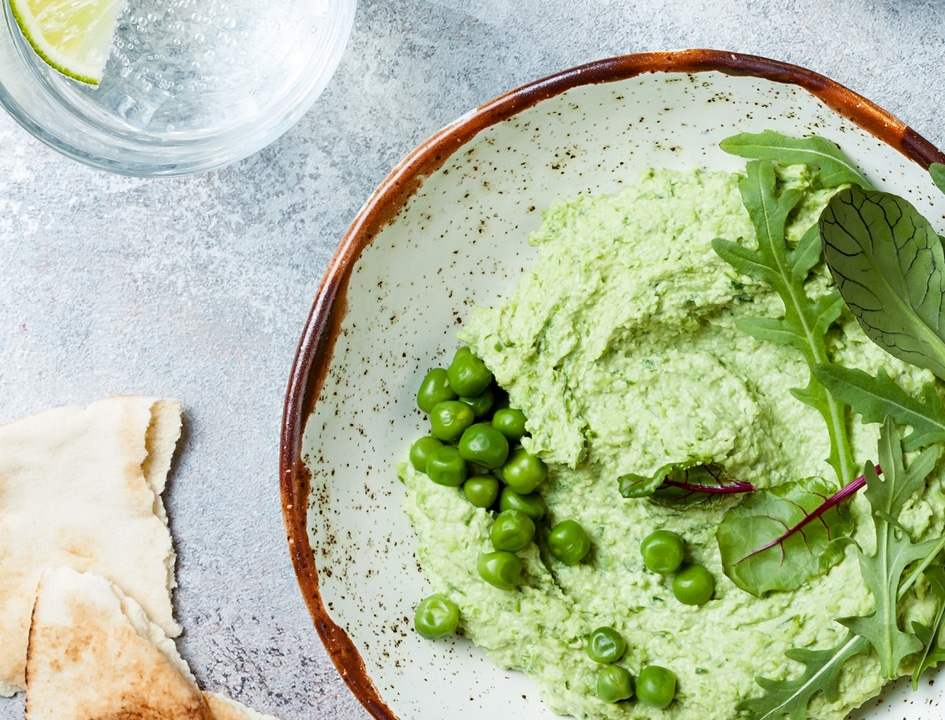 Green Goddess Hummus
---
Author:

Total Time:

15 Minutes

Yield:

approximately

20 ounces

of hummus

1

x
Description
If you've had the dressing of the same name, then you know this flavor profile is lip smackable. Don't skimp on the herbs.
---
1

15-ounce can of chickpeas, drained (preferably low salt)

1/2 cup

tahini
Juice from

one

lemon

2

large cloves of garlic

1 teaspoon

of pink Himilayan salt

1/2 cup

loosely packed, roughly chopped fresh parsley

1/2 cup

loosely packed, roughly chopped fresh basil

1/4 cup

loosely packed, roughly chopped fresh chives

1/4 cup

loosely packed, roughly chopped fresh tarragon

1/4 cup

frozen green peas plus some for garnishing

1/2 cup

of water
---
Instructions
In a food processor, blend the chickpeas, green peas, tahini, lemon juice, garlic, and salt until smooth. Add water a teaspoon at a time until the hummus is silky smooth.
Add the herbs and blend until the hummus is brilliantly verdant.
Taste, adjust seasoning to your liking.
Serve with your favorite healthy chips, sliced veggie wheels, carrot sticks, or just your fingers.
Notes
You can adjust everything in this recipe to your personal flavor profile. Don't like tarragon? Don't use it. Don't have any frozen peas? Nobody will know. You can swap the green peas for spinach. It's your hummus. Do what you want.
Prep Time:

10 minutes

Cook Time:

5 minutes
Keywords: green, goddess, hummus, snack
Salty Crunchy Healthy Snack
Flamin' Hot Cheetos, am I right? Chips have their own aisle in the grocery store for a reason. We like salty. We like crunchy. We eat them by the bagful. These peppers are almost as cheap as a bag of chips. They're crispy and salty and a little spicy. Sabor!
Print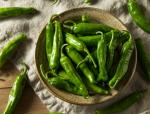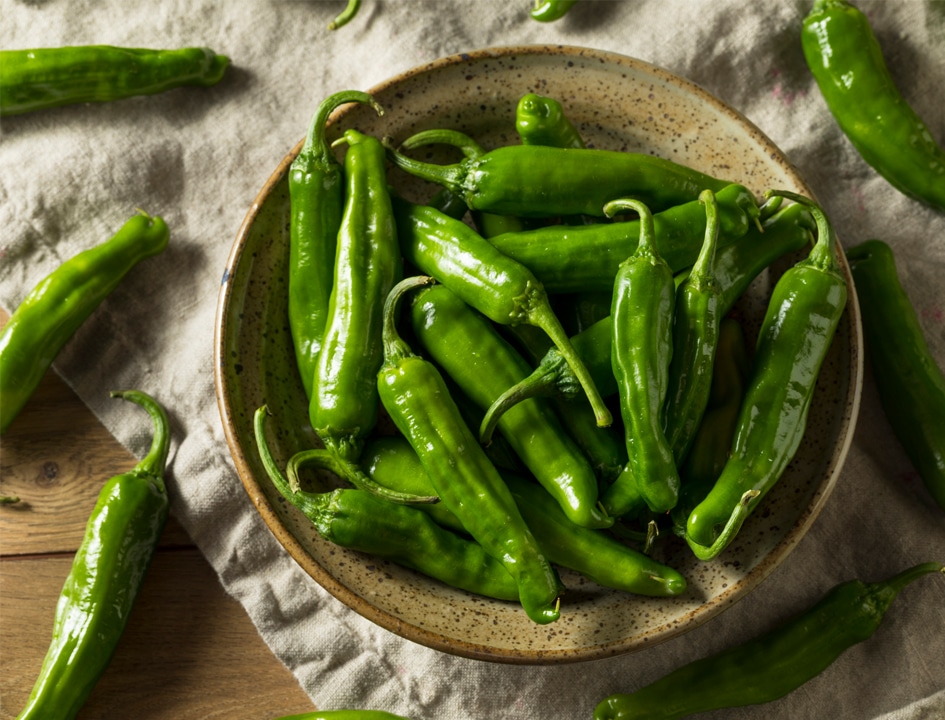 Roasted Shishito Peppers with Steak Seasoning
---
Author:

Total Time:

12 minutes
Description
You can roast the peppers in the broiler but don't be afraid to fire up the grill. The steak seasoning adds a new savory dimension to this recipe–but you can skip it if it's not your style. And don't freak out if they over brown in spots–that's the tastiest parts.
---
About

1/2

lb. fresh shishito peppers (

one

bag if you get them at Costco)

1/4 cup

Olive oil

1 Tablespoon

Kosher salt

1 Tablespoon

Spice House Chicago Steak Seasoning
---
Instructions
Preheat oven to 400° — or fire up the grill.
Toss the peppers in a large bowl with the oil, salt, and seasoning to coat.
Spread evenly on a sheet pan and place into the oven for about 7 minutes, or until the peppers begin to blister.
Alternately, place evenly on grill and roast until peppers blister
Serve hot
Notes
Shishitos are hit and miss with the heat quotient. They're mostly mild but every once in a while you'll bite into one that aspires to habanerohood. You've been warned.
Prep Time:

5 minutes

Cook Time:

7 minutes
Keywords: shishito, peppers, oil, spice house, steak seasoning, grill, roast
Spreadable Savory Healthy Snack
I mean, it could be a dip. But it's not. It's a spread. You spread a tapenade on crudites or toast or a friend. It's a schmear and it's delicious. The black olives add umami (it's a Japanese flavor that can only be explained through interpretive dance) and salt, the olive oil makes it all smooth, and the garlic just tries to take over.
Print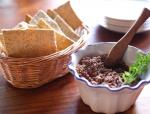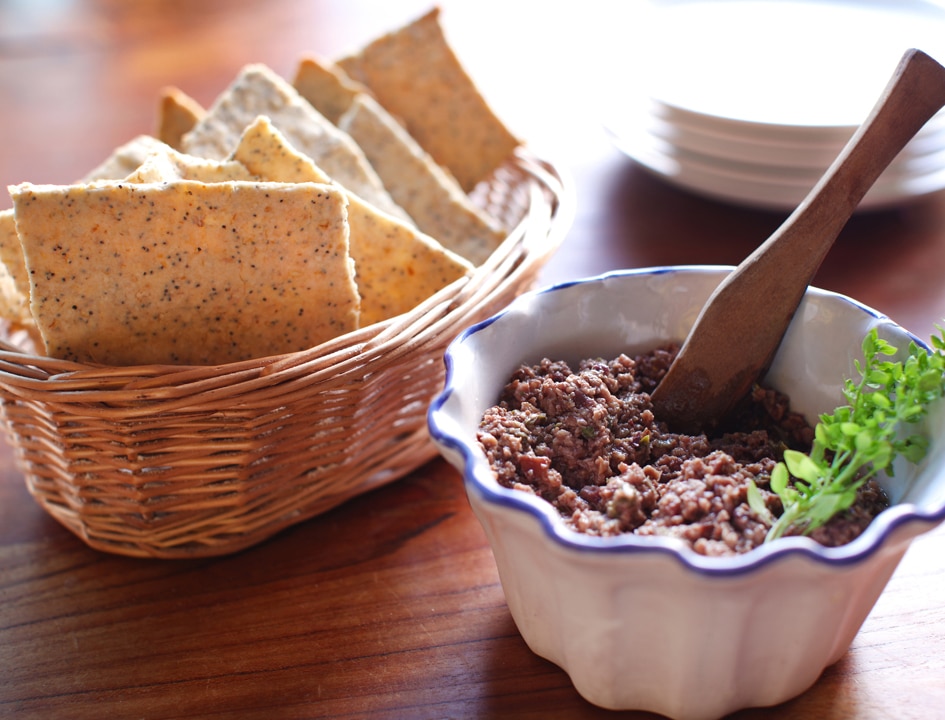 Olive Tapenade
---
Description
The salt and the umami quickly satisfy your cravings. Spread this tapenade on baked zucchini wheels, veggie crisps, or toast wedges.
---
1/2 cup

of pitted kalamata olives

1/2 cup

pitted green olives

1

garlic clove, chopped

3 Tablespoons

of finely chopped parsley

1 Tablespoon

of lemon juice

2 Tablespoons

high quality olive oil
a dab of anchovie paste
a dab of sun-dried tomato paste
Optional: 2 Tablespoons of capers
---
Instructions
Reserve a few capers and chopped parsley for the garnish.
Blend everything else in a food processor to your preferred smoothocity.
Put it into a bowl, top with a little olive oil, the parsley, and capers.
Spread on stuff.
Notes
Tapenades are merciful conconctions. You can change the ratios a little to taste. You can use any pitted olives you want. You can use a lot more capers.
Keywords: healthy snacks ideas, olive tapenade
Sweet and Fatty Healthy Snack
My personal Sugar-coated Achilles heel. Sweets chase me down late at night and whisper in my ear, "Eat me I'm so sweeeet." So I grab a chocolate bar, a shake, a handful of Swedish fish, a bowl of Frosted Sugar Bombs—and eat them all. My need for something creamy and sugary is perfectly satisfied by these frozen cherries coated in Icelandic Skyr, and they're good for me.
Print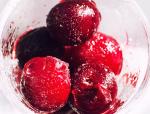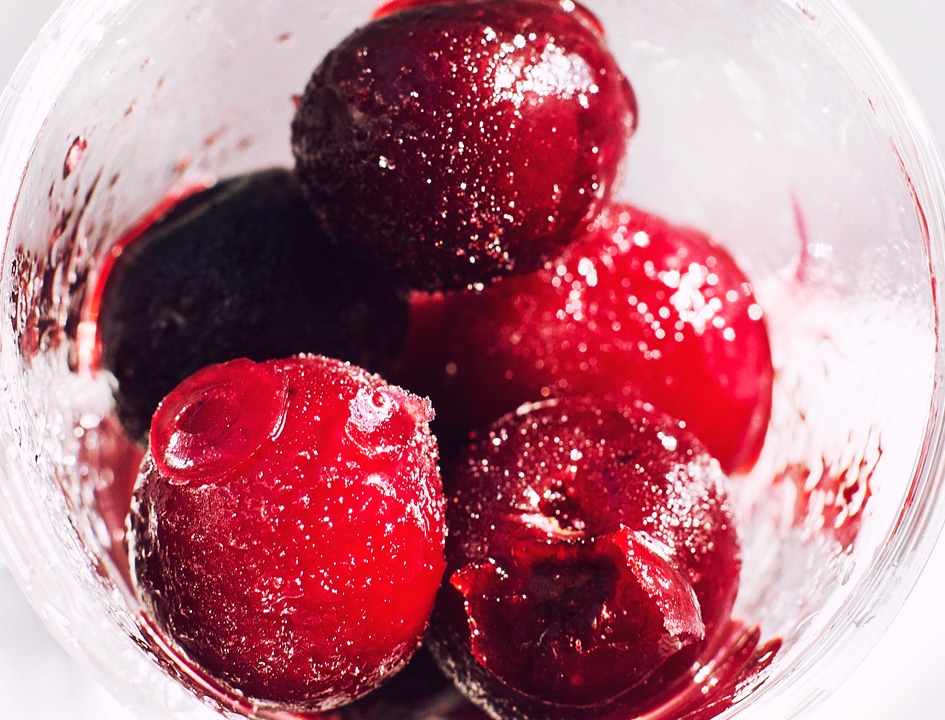 Skir-Coated Frozen Dark Cherries
---
Description
My need for something creamy and sugary is perfectly satisfied by these frozen cherries coated in Icelandic Skyr, and they're good for me.
---
One

8 oz

. bag of frozen dark cherries
One

8 oz

. tub of vanilla Siggis Skir (or yogurt)
---
Instructions
Make some room in your freezer for a baking sheet
Line a baking sheet with parchment or wax paper
Use a toothpick, or a skewer, or a #3 philips screwdriver to dip each cherry into the Skir until it is coated, then place the cherry onto the baking sheet, leaving space between each. Remove the toothpick.
Place the full sheet into the freezer for at least a half hour.
Remove and serve. To yourself. Because you deserve it.
Notes
Skir is Icelandic yogurt. It's denser than regular yogurt and has a less fragrantly fermented flavor. It balances very nicely against the cherries. You don't have to use all the cherries and you might have Skir left over.
Keywords: frozen dark cherries, Icelandic Skyr, Skir-Coated Frozen Dark Cherries
© Image: iStockphoto
This post is not intended to substitute for medical advice or prescribed medication. Especially if you have special health needs or a special diet, consult a physician before undertaking any new diet or exercise plan.
The author has not been compensated for any of the products mentioned in this post. In some cases, we may earn a small affiliate fee from certain links, including Amazon and the Health Food Radar shop. This helps compensate our staff for their time. Thanks for supporting us by clicking on the links!
Statements made on this website have not been evaluated by the U.S. Food and Drug Administration. Any information or products are not intended to diagnose, treat, cure, or prevent any disease. Information provided by this website or this company is not substitute for individual medical advice.