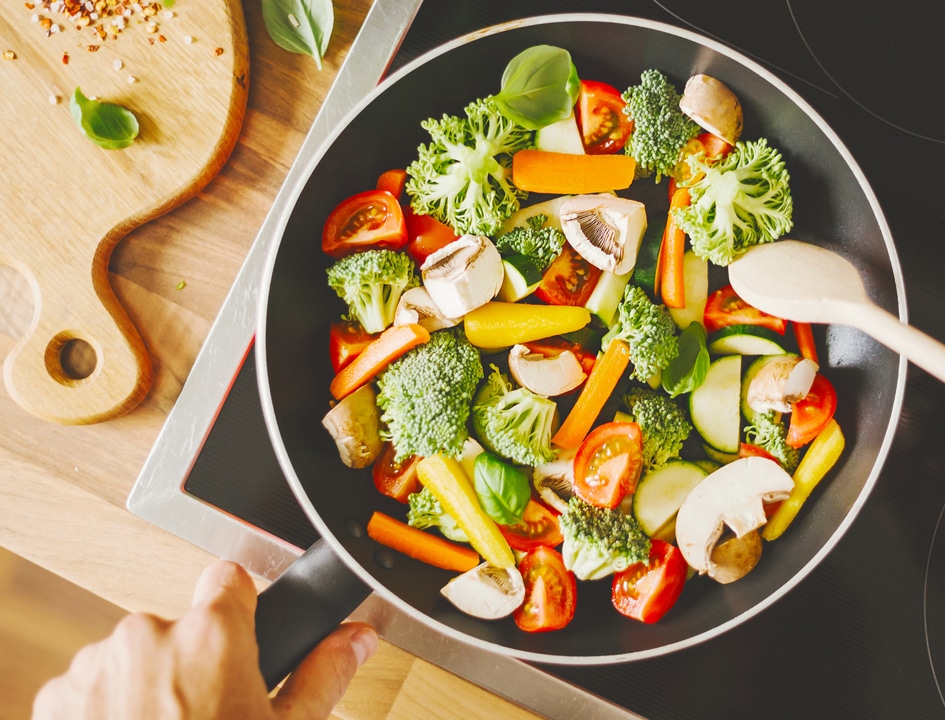 A flavor base is the taste at the heart of any cuisine. In Latino cooking, it's a sofrito; in Italy, it's also a sofrito, but Italian; in France, a mirepoix. If you learn to prepare these foundational recipes, you'll be able to throw together a dish without a recipe that tastes so authentic, your guests will swear you went to Cordon Bleu.
The trick of a flavor base is the ratio of the ingredients. The holy trinity is two parts onions, one part bell peppers, one part celery. As long as the ratio is correct, your flavor base will taste right. The bases are very forgiving, so a few tablespoons too much of one ingredient won't ruin the recipe.
Flavor bases are elastic, so you can customize your version. I'm a pretty good Cajun cook but my holy trinity is a variation on the traditional New Orleans flavor base. I use a mix of poblano, jalapeno, bell peppers and a handful of savory heirlooms I grow. I mix white and purple onions and sometimes add in some shallots. As long as the ratio is solid, you can make each flavor base your own.
Sofrito: the Latino Flavor Base
Classic Latino dishes like Cuban black beans, Arroz con Pollo, and Ropa Vieja get their magic from building on a flavor base of onions, peppers, garlic, and cilantro.
Print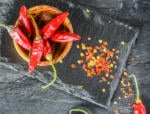 Sofrito Flavor Base
---
Author:

Total Time:

20 minutes
Description
Take your black beans and rice or your ropa viejo to a new level by learning this vital foundation of Latino cooking. If you know how to build a solid sofrito, you can make up Latino dishes on the spot.
---
2 cups

of plum or roma tomatoes, chopped

1 cup

of the hot pepper of your choice, like a jalapeno, seeded and chopped

1 cup

of the sweet pepper of your choice, like a green or red bell pepper or a cubano pepper

1 cup

of a medium white onion, diced

1 cup

of a a red onion, diced

1 cup

of cilantro, with the stems, chopped

1

head of garlic

1 tablespoon

oil
Optional spices that aren't really optional
teaspoon cumin
salt and pepper to taste
---
Instructions
Add all the ingredients into a food processor or blender, blend until all the ingredients are pureed
Heat the oil in a medium pan until shimmering; add the sofrito. Cook until the sofrito is aromatic and had become more of a paste.
Notes
Sofrito uses a very forgiving ratio of 2:1:1:1:1 so feel free to modify it as you like, just try to keep the ratio essentially the same. As long as your chopped onions add up to two cups of chopped onions, you can use as many varieties as you like. Same with the peppers. Like it hotter? Use some Scotch Bonnets in there. Want a smokier flavor? Use half cumin, half powdered anjo chile.
Prep Time:

10

Cook Time:

10

Method:

Saute

Cuisine:

Latino
Keywords: health food radar flavor base latino sofrito
Mirepoix: the taste of France
Mix onions, carrots, and celery together and you have the ground floor of every French dish. The flavor base was named after Charles Pierre Gaston François, Duc de Mirepoix (1699-1757) by his head chef whose name is, of course, lost to history because he was a chef. But it was such a hit it became de riguer in every kitchen in France. If you don't use it in a French dish, then sacre bleu!
Print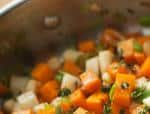 Mirepoix the Flavor Base of French Cooking
---
Author:

Total Time:

20 minutes
Description
Learn this flavor base and you'll be able to knock out a delicious French dish from a recipe or with just whatever you have in the fridge. You'll cook like you gradutated from le Cordon Bleu. REMEMBER THE RATIO!
---
2

onions, diced

1

stalk of celery, diced

1

carrot, diced

1 tablespoon

of butter
---
Instructions
Heat the oil to medium in a pan
Sauté the mirepoix slowly so you don't brown any of the vegetables.
Notes
The trick with a mirepoix is to cook it low and slow. You don't want to brown the mixture. Instead, you are sweating the flavors out into the butter and marrying them all together to create a base flavor. Once the veggies are properly tender, you can add a splash of white wine, maybe some chicken, or beef, or pork, or mimes–whatever tastes French to you. Honestly, you can do almost anything on top of this mix and it tastes French. Remember the simple ratio of 2:1:1 and you can swap onions for shallots or leeks,use different kinds of carrots, and go crazy with your celery.
Prep Time:

10

Cook Time:

10

Method:

Saute

Cuisine:

French
Keywords: health food radar flavor base mirepoix france
The Holy Trinity: Flavor Base for Cajun Cuisine
Now you're getting into my kitchen. I am an amateur Cajun chef (my Jambalaya will make you cry; my red beans and rice will cause you to swoon and talk with an accent) and this is where I start almost every dish. New Orleans and the surrounding bayous were settled by French trappers and hunters so it's not surprising their flavor base is a riff on a Mirepoix.
Print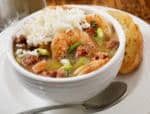 The Holy Trinity
---
Author:

Total Time:

20 minutes
Description
Even if you weren't born on the bayou, you can cook like you were if you learn the holy trinity. It uses the same ratio as a Mirepoix, swapping carrots for bell peppers. I like to mix in different colored bell peppers (yellow, orange, green, red) when I make it and my onions are a collection of shallots, spanish, white, and red.
---
2 cups

of onions, chopped

1 cup

of celery, chopped

1 cup

of bell peppers, chopped
tablespoon of oil
Optional flavoring and spices
two

cloves garlic, finely minced
Cajun spices
salt and pepper
---
Instructions
Chop the ingredients to the same size dice
Heat oil in a pan, add Holy Trinity and sauté until rendered very tender but not browned.
Add garlic and spices just a few minutes before you finish
Salt and pepper to taste
Notes
Dice your veggies to suit your dish. Jambalaya is a visually impressive, highly textured dish so large dice is good. But red beans and rice cooks all day so dicing your vegetables as finely as you can allows them to almost melt into the beans. When you cook the trinity matters too. Cook your meat first, then use the same pan for the vegetables. As they sweat, they will deglaze the pan so you don't lose any flavor from the meat.
Prep Time:

10

Cook Time:

10

Method:

Saute

Cuisine:

Cajun
Keywords: health food radar flavor base louisiana cajun holy trinity
Italy's Sofrito
Our friends who live in the big Mediterranean boot also use a sofrito but theirs is a little different. It is the same ratio as the holy trinity and mirepoix (2:1:1) but instead of carrots or bell peppers, the Italians use fennel. Most halfway decent grocers carry fennel bulbs. If you can't find them in your favorite big-box grocer, try Whole Foods or Trader Joes or ANY REALLY SMALL LOCAL CULTURALLY SPECIFIC grocer.
Print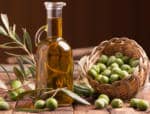 Italian Sofrito
---
Author:

Total Time:

20 minutes
Description
The classic Italian flavor base is just a Mirepoix with the carrots swapped for diced fennel and a lot of olive oil. Use it as a base for Italian sausage and roasted potatoes and watch your family swoon.
---
2 cups

onion, diced

1 cup

of celery, diced

1 cup

of diced fennel, diced
About a cup of olive oil
---
Instructions
Heat the oil in a pan, add the ingredients
Cook until fragrant and soft–do not brown!
Use as a base for a dish or freeze it for later
Notes
If you feel like the fennel is too strong, or you just like a more savory flavor, use half a cup of diced carrots and half a cup of diced fennel.
Prep Time:

10

Cook Time:

10

Method:

Saute

Cuisine:

Italian
Keywords: health food radar flavor base sofrito italy
© iStockphoto
This post is not intended to substitute for medical advice or prescribed medication. Especially if you have special health needs or a special diet, consult a physician before undertaking any new diet or exercise plan.
The author has not been compensated for any of the products mentioned in this post. In some cases, we may earn a small affiliate fee from certain links, including Amazon and the Health Food Radar shop. This helps compensate our staff for their time. Thanks for supporting us by clicking on the links!
Statements made on this website have not been evaluated by the U.S. Food and Drug Administration. Any information or products are not intended to diagnose, treat, cure, or prevent any disease. Information provided by this website or this company is not substitute for individual medical advice.