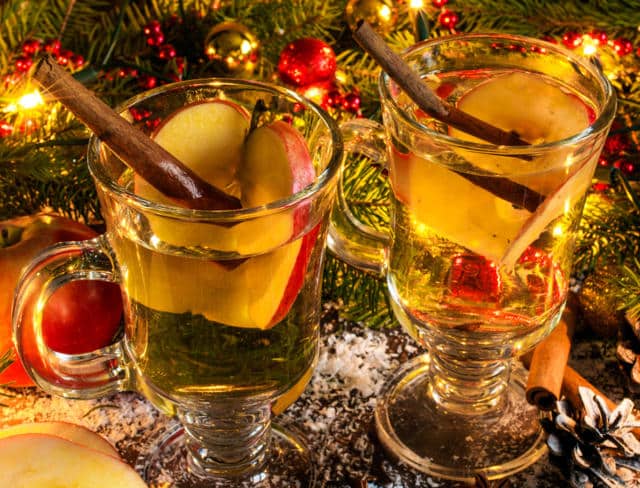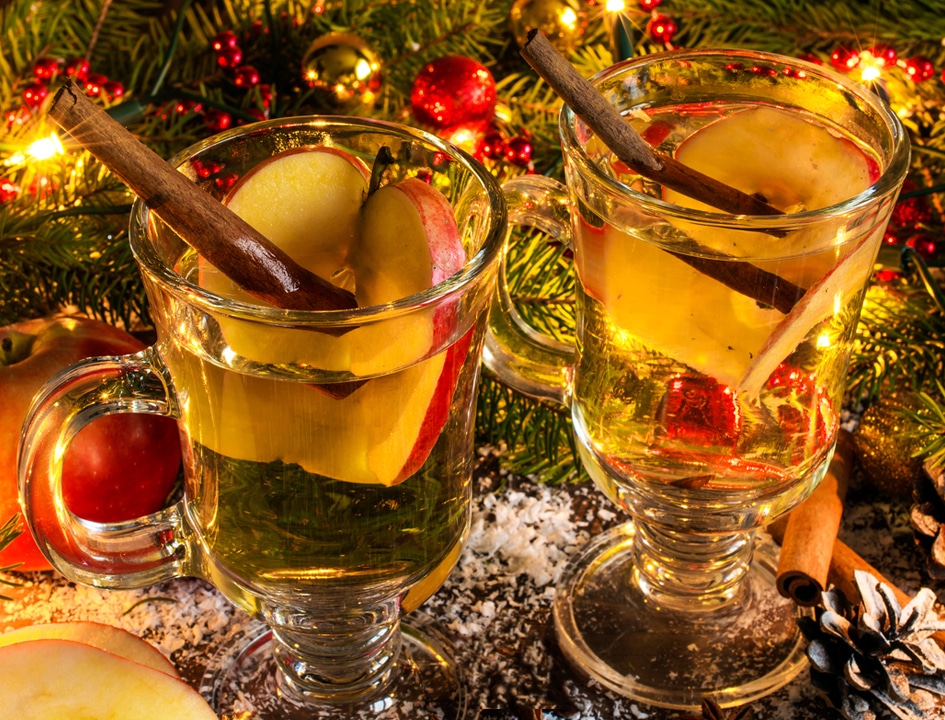 Every year during the holidays I make a big pot of mulled cider for my guests to enjoy — and it makes my house smell wonderful.
I love to give homemade gifts from my kitchen and often bottle my mulled cider to hand out as hostess gifts when we make our holiday rounds. Sometimes, though, finding extra time to make treats for friends and family can be difficult. This recipe is super easy, quick, and low maintenance, plus I can accomplish a lot of other tasks while it is simmering.
After you finish mulling your cider, cool it, place it in pretty bottles and store it in the refrigerator before you deliver it. 16-ounce bottles should work fine, that's about 2 cups per bottle. Just make sure your family and friends enjoy it within three days of when you prepared it.
Some people sweeten their apple cider with honey, brown sugar, or maple syrup, but I find the cider sweet enough on its own. Give your mulled cider a taste test before serving and, if you need a little more sweetness, add it a tablespoon at a time. Try some low glycemic sweeteners like monk fruit or agave. If you go too far, you can always add lemon juice to balance things out.
My family always loves the fragrant smell of cinnamon, orange, and lemon, cloves, allspice berries, and star anise. This fragrant smell brings me back to my childhood, growing up with my mom, dad, and sister.
Print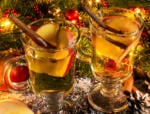 Courtney's Mulled Apple Cider
---
Description
This basic mulled apple cider recipe is delicious and easy. Set it up to simmer in your slow cooker and it will infuse your home with the fragrance of the holidays.
---
3 Cinnamon sticks (3 inches)
3 Whole cloves
2 Cardamon pods
1/4 tsp Coriander seeds
1 tsp grated ginger
1 quart of fresh apple cider
---
Instructions
1. Toast spices in a saute pan on medium-high until they smell fragrant.
2. Add apple cider, ginger and toasted spices to your slow cooker and cover.
3. Cook on high for four hours. If cider begins to boil reduce to low. This will keep the juice clear.
4. Strain spices from cider and serve with fresh grated nutmeg or a twist of lemon.
Notes
To make cider spicier, add extra ginger a half teaspoon at a time during the cooking period. Wait one-half hour for the ginger to infuse and taste. Repeat this step until you achieve the desired spiciness. 
Depending on the size of your slow cooker, this recipe is easily doubled.
This post is not intended to substitute for medical advice or prescribed medication. Especially if you have special health needs or a special diet, consult a physician before undertaking any new diet or exercise plan.
The author has not been compensated for any of the products mentioned in this post. In some cases, we may earn a small affiliate fee from certain links, including Amazon and the Health Food Radar shop. This helps compensate our staff for their time. Thanks for supporting us by clicking on the links!
Statements made on this website have not been evaluated by the U.S. Food and Drug Administration. Any information or products are not intended to diagnose, treat, cure, or prevent any disease. Information provided by this website or this company is not substitute for individual medical advice.