Tofu, the versatile vegan protein, often mystifies home cooks with its challenging nature. In this article, we will demystify tofu, explore its origins and nutritional benefits, and provide handy tips on how to cook it to perfection. Join me on this culinary adventure as we unravel the secrets of this soy-based wonder!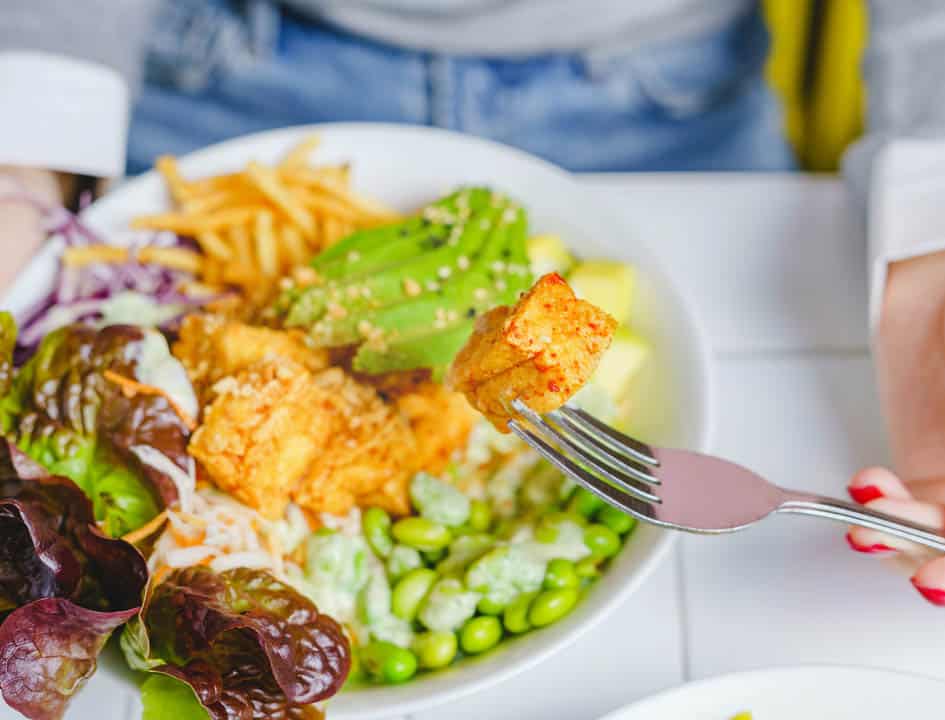 What is Tofu?
Let's start at the beginning. Tofu is derived from soybeans that are ground, heated, and coagulated with minerals such as calcium and salt. The resulting curds are pressed into a block. Tofu comes in various firmness levels, from silky-smooth to extra firm, each suited for different culinary applications.
Tofu Health Benefits: A Wise Choice for Your Well-being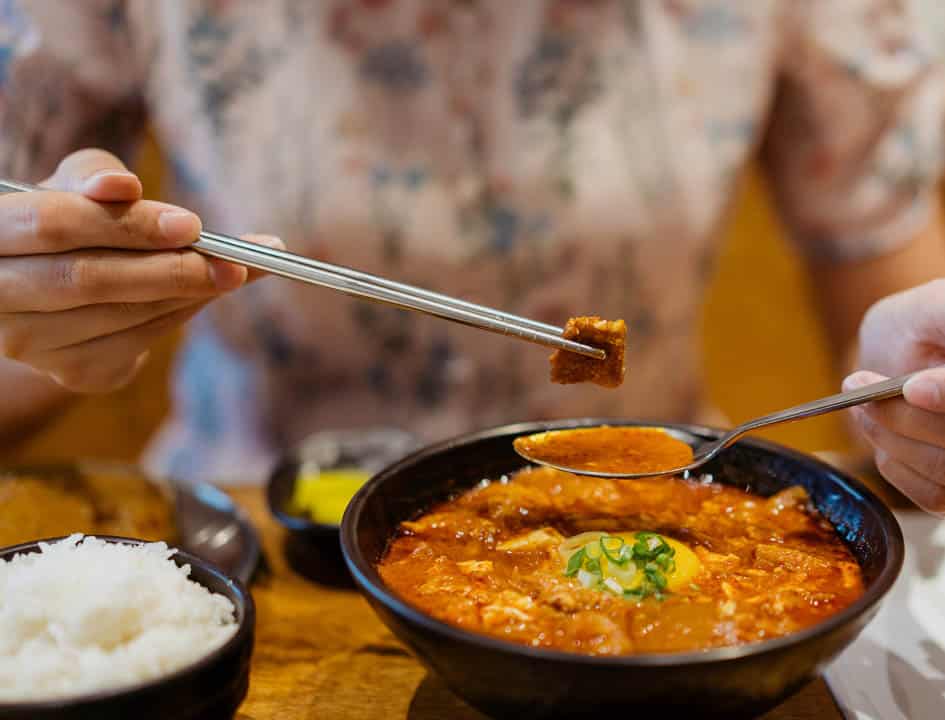 Despite some concerns about soy consumption, studies suggest that tofu offers remarkable health benefits, particularly when replacing meat in your diet. Let's explore the array of health benefits tofu brings to the table:
A Protein Powerhouse
Tofu boasts a dense protein profile, making it an excellent choice for those seeking plant-based protein sources. According to experts at Harvard's nutrition blog, tofu can be consumed several times a week, providing numerous health benefits when used as a meat alternative.
Weight Management
With its low-calorie content, tofu makes for a satisfying protein option that can support weight loss goals while keeping you feeling full and nourished.
Blood Pressure Management
Rich in isoflavones, tofu consumption has been linked to a reduction in systolic blood pressure. Isoflavones may also stimulate the production of nitric oxide, promoting improved blood flow within arteries.
Cholesterol Control
The robust evidence supporting the cholesterol-lowering effects of soy-based products has led regulatory bodies in the United States and Canada to approve health claims associating soy protein with a reduced risk of heart disease. In a recent study, soy protein proved to lower LDL cholesterol levels by 3-4%. Although these studies focused on soy-based products in general, the potential benefits of tofu are promising.
Blood Sugar Regulation
Preliminary research suggests that incorporating soy protein, including tofu, into your diet may help lower blood sugar and insulin levels. This is especially beneficial for individuals with conditions like gestational diabetes. A study that found participants who followed a soy protein-rich diet for six weeks experienced a significant reduction in both blood sugar and insulin levels compared to those who didn't consume soy protein.
Exploring Tofu's Nutrition: What Does Tofu Offer?
Tofu packs a punch when it comes to nutrition. Although the exact values may vary slightly among different types of tofu, here's a glimpse into the nutritional profile of a 3.5-ounce (100g) package of firm-mineral enriched tofu:
Calories: 144
Protein: 17g
Carbs: 3g
Fiber: 2g
Fat: 9g
Calcium: 53% of the Daily Value (DV)
Manganese: 51% of the DV
Copper: 42% of the DV
Selenium: 32% of the DV
Vitamin A: 18% of the DV
Phosphorus: 15% of the DV
Iron: 15% of the DV
Magnesium: 14% of the DV
Zinc: 14% of the DV
Tofu vs. Other Meat Substitutes
Tofu stands as a remarkably versatile ingredient compared to other meat substitutes. While it may not inherently replicate the texture or flavor of meat, tofu's ability to absorb marinades and seasonings makes it a blank canvas for creating diverse and flavorful dishes. It's important to note that unlike some meat substitutes designed to mimic meat's flavor and texture, tofu's uniqueness lies in its adaptability rather than imitation.
Buying and Storing Tofu: Tips for Freshness and Longevity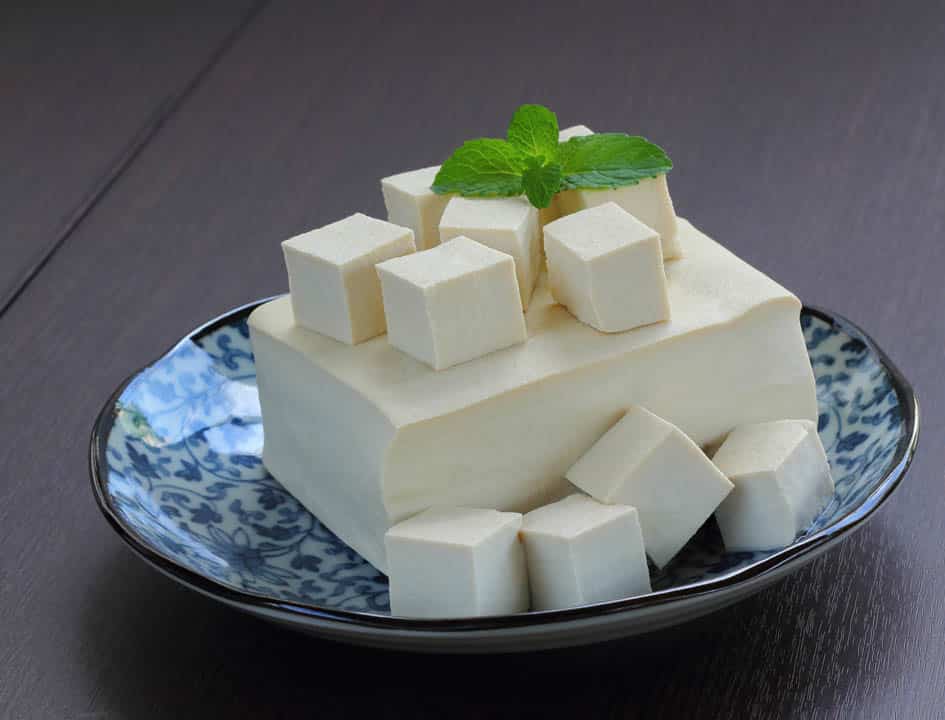 Maximize the freshness and longevity of your tofu with these helpful tips:
Storage
Once opened, refrigerate tofu submerged in water for up to one week. Remember to change the water daily. Unopened packages can stay fresh for 5-7 days beyond the sell-by date. For long-term storage, freezing tofu in its original packaging is possible for up to 6 months.
Choosing the Right Firmness
If you find yourself puzzled by the various firmness options, fear not! Here's a simple guide to help you navigate the tofu aisle:
Silken Tofu
Smooth and soft, silken tofu is perfect for creating creamy textures in desserts, smoothies, and dips. It can be either firm or extra firm, depending on your preference.
Firm Regular Tofu
Despite its name, firm tofu remains relatively soft. It excels as a stand-in for scrambles and adds substance to your dishes.
Extra-Firm Regular Tofu
This variety holds its shape well, allowing you to cut it into cubes, strips, or slices effortlessly. Ideal for baking, salads, kebabs, stir-fries, and curries, it can also be found pre-cooked for added convenience.
Unleashing the Flavors: How to Prepare Tofu
To fully appreciate tofu's potential, proper preparation is key. Follow these steps to enhance its texture and taste:
Pressing Tofu
Pressing tofu is essential to remove excess water, resulting in a firmer texture. Place the tofu between sheet pans with weights on top, or for a hassle-free method, consider using a tofu press. Remember, the water content inside tofu determines its firmness, so choose the appropriate firmness level when purchasing and press it at home if desired.
Marinating for Flavor Infusion
Tofu acts as a sponge, absorbing the flavors it encounters. To maximize taste, allow tofu to marinate overnight or for an extended period. This extra step guarantees a more flavorful outcome.
Delicious Ways to Cook With Tofu
Now, let's explore some exciting ways to incorporate tofu into your meals:
Cubed tofu in a flavorful sauce: perfect for stir-fries or noodle dishes.
Whipped tofu as a creamy spread for toast or sandwiches.
Tofu scramble: a fantastic plant-based alternative to scrambled eggs.
Tofu quiche: a delightful and protein-packed brunch option.
Looking for more inspiration? Vegan recipe blogs like "Pick Up Limes" offer a treasure trove of tofu-based recipes that cater to various cooking methods and tofu firmness. Explore and experiment with the myriad possibilities that tofu has to offer!
Tofu Recipe Highlight: Baby Bok Choy Tofu Stir Fry
To kickstart your tofu cooking journey, here's a delicious baby bokchoy tofu stir fry recipe you won't want to miss!
Conclusion:
Tofu's impressive nutritional profile and versatility make it a fantastic addition to any healthy diet. With its low-calorie protein content, cholesterol-lowering potential, and positive effects on blood pressure and blood sugar, tofu proves to be a powerhouse of nutrition.
With the right techniques and a touch of creativity, you can unlock the incredible flavors and textures of this soy-based wonder. So, embrace the challenge, try new recipes, and savor the many health benefits of tofu in your culinary adventures!
This post is not intended to substitute for medical advice or prescribed medication. Especially if you have special health needs or a special diet, consult a physician before undertaking any new diet or exercise plan.
The author has not been compensated for any of the products mentioned in this post. In some cases, we may earn a small affiliate fee from certain links, including Amazon and the Health Food Radar shop. This helps compensate our staff for their time. Thanks for supporting us by clicking on the links!
Statements made on this website have not been evaluated by the U.S. Food and Drug Administration. Any information or products are not intended to diagnose, treat, cure, or prevent any disease. Information provided by this website or this company is not substitute for individual medical advice.