Our bodies need certain nutrients in order to function properly. And when we don't have those nutrients, our bodies have a harder time maintaining health. But we can use food as medicine.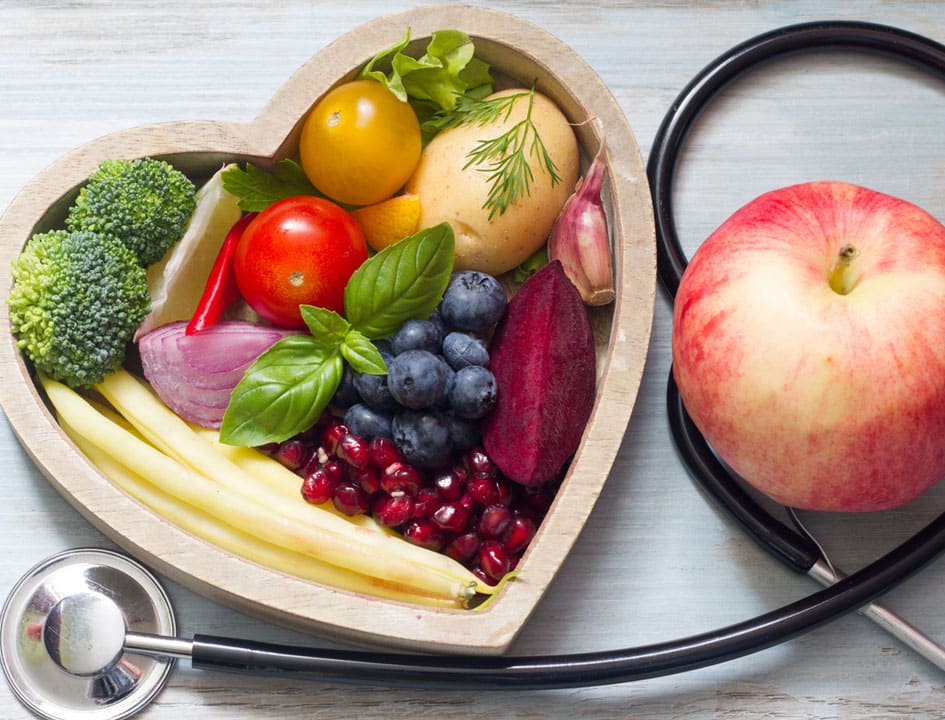 Why Food is Medicine: How Dietary Factors Influence Disease Risk
Studies show that improving your diet along with healthy lifestyle choices can reduce the possibility of certain diseases by up to 90%! For example, among U.S. adults, one study showed that more than 90% of type 2 diabetes, 80% of cardiovascular disease, 70% of stroke, and 70% of colon cancers are potentially preventable by a combination of healthy diet and lifestyle choices.
In another study of cardiometabolic diseases — heart disease, stroke, and type 2 diabetes — researchers found that nearly half of the adult deaths from these diseases were associated with suboptimal eating habits, and 45% of adult deaths were associated with inadequate consumption of certain foods and nutrients vital for healthy living, and overconsumption of foods that are not healthy.
So, the science is clear that food is medicine, especially when it comes to prevention. While it is true that not all diseases can be avoided with a healthy diet, what we eat can have a profound effect on our health. Here's how using food as medicine works.
What Are Medicinal Foods? Eating a Healthy Diet to Maintain Good Health
There are at least two ways to think about improving your diet. The first is to increase the number of healthy foods. The second is to decrease the amount of unhealthy food.
As a healthy life coach, I like to focus on adding first, rather than avoiding. The idea is that when we add healthy foods, we are less hungry for the unhealthy foods. I think of it as "crowding out" the harmful elements.
There are five main nutrients that our bodies need to remain healthy: vitamins and minerals, fiber, protein, healthy fats, and antioxidants.
1. Vitamins and Minerals
Insufficient vitamins and minerals can cause damage to organs and bodily systems and substantially increase risk for certain diseases. For example, insufficient vitamin C can harm your heart, while insufficient vitamin D can lead to immune dysfunction.
The best way to ensure you get the necessary vitamins and minerals is to eat a balanced diet of whole foods that includes fruits and vegetables, whole grains, lean proteins, and healthy fats.
2. Fiber
Fiber promotes gut health, which is the basis for a healthy immune system and lower levels of inflammation. Inflammation, in turn, is highly correlated with many different diseases, from autoimmune disorders to mental illness. Fiber is found in vegetables, beans, whole grains, and fruits.
3. Protein
In order to keep the immune system healthy, we need the amino acids that make up proteins. The effects of protein deficiency include loss of muscle mass, decreased immunity, and weakening of the heart and respiratory system.
The healthiest sources of protein are lean, and many are plant-based. Healthy plant proteins include legumes (beans and peas), nuts, seeds, and whole grains. Lean animal proteins include poultry, seafood, and eggs.
4. Healthy Fats
There are two categories of healthy fats: monounsaturated and polyunsaturated fats. These healthy fats are an important part of a balanced diet because they help our bodies absorb nutrients and keep our brain and heart strong.
Good sources of monounsaturated fats include olive oil, avocados, nuts, and peanuts. Polyunsaturated fats can be found in fatty fish like salmon, flaxseed, and tofu.
5. Antioxidants
Commonly found in fruits and vegetables, antioxidants protect cells from damage that may lead to diseases, such as heart disease and some cancers, caused by free radicals.
Examples of antioxidants are vitamins C and E, tannins, flavonoids, phenols, and lignans. Plant-based foods such as fruits and vegetables are the best sources of antioxidants, especially berries, orange vegetables (like carrots and sweet potatoes), and dark leafy greens.
Once you've added these healthy foods to your diet, you can start to phase out unhealthy foods to help you stay healthy and avoid disease.
Avoiding Unhealthy Foods to Avoid Disease
Unfortunately, the typical American diet is not a particularly healthy one. It includes sugary drinks, processed foods, and refined grains. This diet can alter gut microbiota and lead to intestinal and immune changes, and is a main contributor to conditions like heart disease, diabetes, and obesity.
Here are foods to limit or avoid so you don't sabotage your health.
Remember, food is not a replacement for medicine, but it can be used to keep us healthy and help us avoid disease.
This post is not intended to substitute for medical advice or prescribed medication. Especially if you have special health needs or a special diet, consult a physician before undertaking any new diet or exercise plan.
The author has not been compensated for any of the products mentioned in this post. In some cases, we may earn a small affiliate fee from certain links, including Amazon and the Health Food Radar shop. This helps compensate our staff for their time. Thanks for supporting us by clicking on the links!
Statements made on this website have not been evaluated by the U.S. Food and Drug Administration. Any information or products are not intended to diagnose, treat, cure, or prevent any disease. Information provided by this website or this company is not substitute for individual medical advice.