Are you bored with the same old fruits in your grocery cart? If you're looking for something different, keep your eyes peeled for fresh figs. You may have tried dried figs, but fresh figs in season are out-of-this-world delicious — and they're loaded with vitamins and fiber. Curious about the health benefits of eating figs?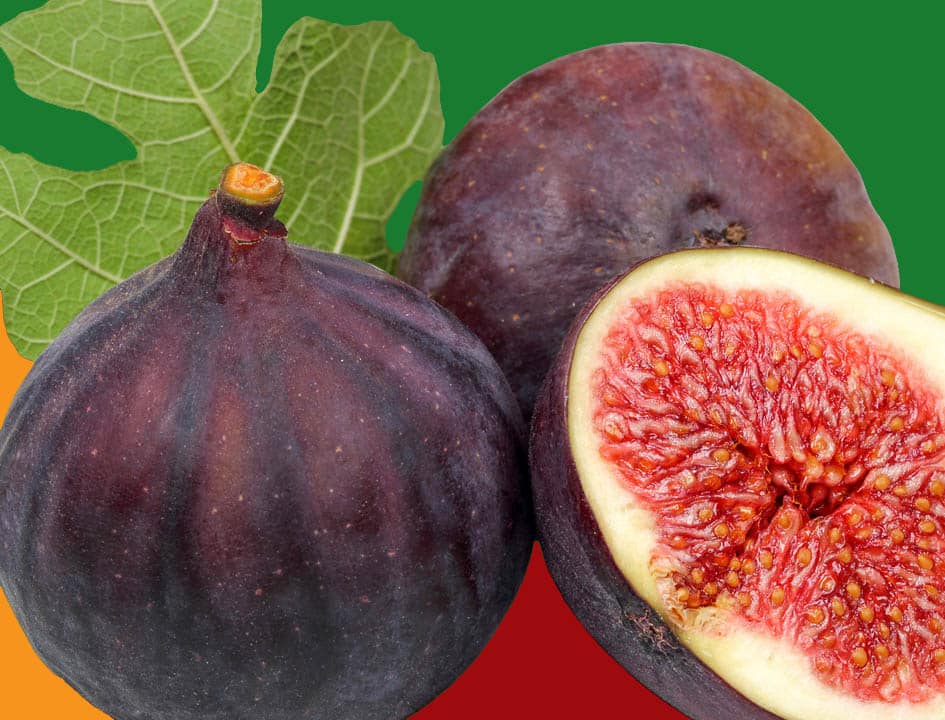 Here are the Top 3 Benefits of Eating Figs
Not only are figs tasty, but they're also packed with nutrients that are great for your body.
A healthier way to satisfy your sweet tooth. Before refined sugar became the norm, figs were used to sweeten desserts. And with good reason — 1 fig has around 8 grams of natural sugar. Calorie-wise a large fresh fig has about 47 calories. Dried figs, which are higher in sugar and calories than fresh figs, are a popular ingredient for vegan bakers because they help bind ingredients without using butter or eggs. Just make sure they have no added sugar!
Improved digestion. Figs are rich in fiber, which can help keep your digestive system running smoothly. Plus, they're high in prebiotics, an essential tool for feeding the healthy bacteria in your gut. For optimal gut health, prebiotics are even more important than probiotics.
Rich in potassium and calcium. Figs are a great source of potassium, which is essential for maintaining healthy blood pressure and preventing muscle cramps. And they're rich in calcium, which is essential for strong bones.
The Simple Fig is Perfect for Any Occasion
When it comes to eating figs, there are endless possibilities. You can bake them into a cake or tart, include them on a charcuterie board, or toss them on the grill. But there's something about the simple pleasure of a fresh fig you just can't beat.
Figs come in many different varieties.
From Black Mission figs to Brown Turkey figs, each variety has its own unique flavor profile. Some are sweeter, while others are more earthy, but all are delicious in their own way.
When selecting figs, look for fruit that is plump and tender to the touch. Figs that are overly firm or dry may not be ripe yet, while ones that are too soft may be overripe.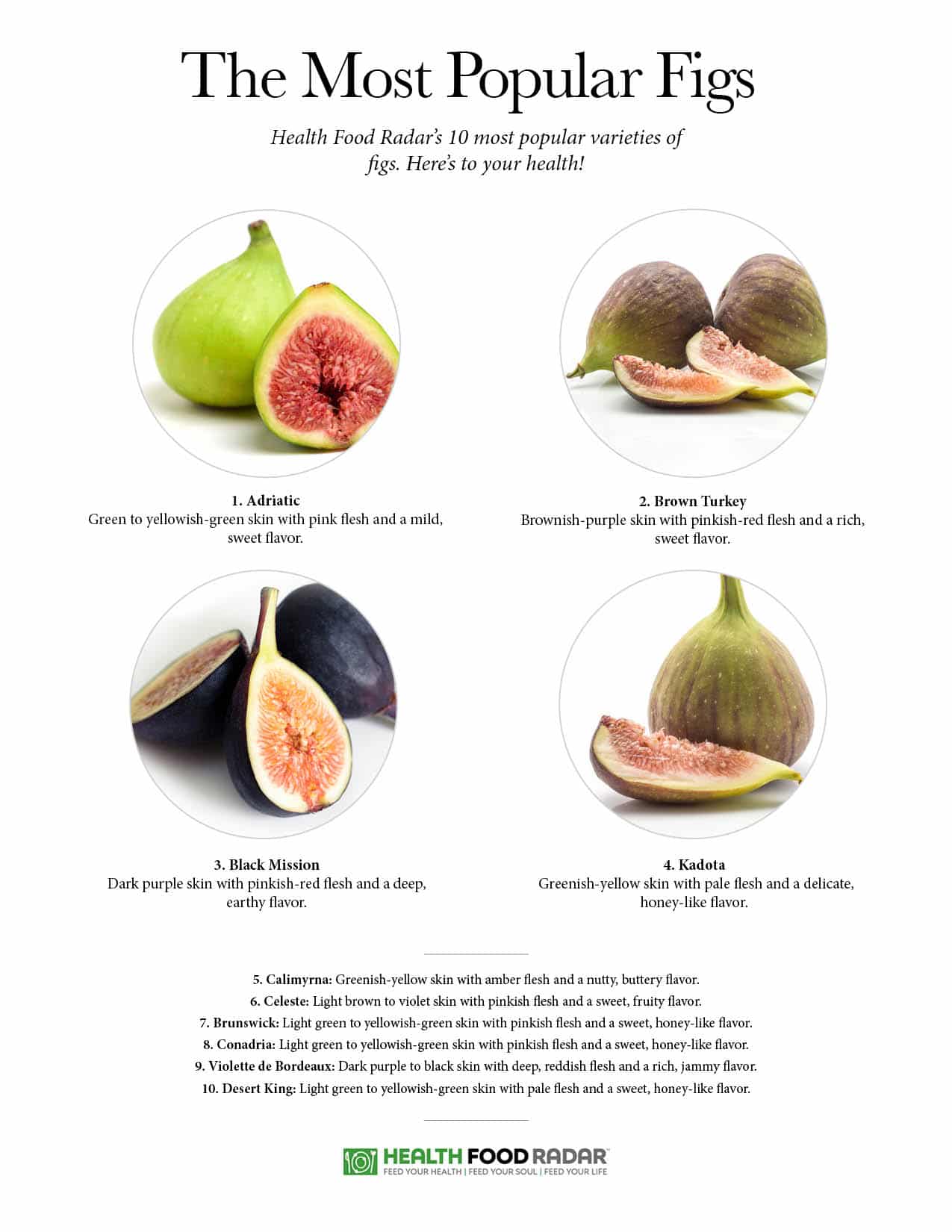 Rinse and Eat!
To prepare a fresh fig for eating, simply rinse it under cold water and pat it dry.
Then, slice it in half from the stem end to the blossom end, and enjoy it as is, or drizzle it with a little honey for added sweetness. For an extra decadent treat, stuff the fig with a dollop of goat cheese and a sprinkle of chopped nuts.
Whether you're looking for a quick snack or something more elaborate, figs are a versatile and delicious ingredient that can be enjoyed in many ways. Try pairing fresh figs with prosciutto and a drizzle of balsamic glaze for a savory appetizer, or serve them with a scoop of vanilla ice cream and a sprinkle of cinnamon for a simple dessert. Grilled figs are a special summertime treat.
Ready to Give Them a Try? Tips for Adding Figs to Your Diet
Enjoy fresh figs as a snack on their own or drizzled with honey for a more indulgent treat.
Use them to add sweetness to smoothies, oatmeal, or yogurt bowls.
Get creative in the kitchen with savory fig dishes like pizza, salads, or braised or roasted meats. Figs are excellent with brisket or pork — just toss them into the slow cooker.
Half Baked Harvest is a great resource for homey, satisfying, recipes. Check out their fig honey prosecco cocktail, or Dandelion Green Pesto, or Fresh Fig and Gorgonzola Pizza with Prosciutto ( I'm making this one).
Next time you're headed to the farmers market or grocery store, keep your eyes out for this delicious treat and start enjoying all the health benefits of eating figs.
© Photos/iStockPhoto
This post is not intended to substitute for medical advice or prescribed medication. Especially if you have special health needs or a special diet, consult a physician before undertaking any new diet or exercise plan.
The author has not been compensated for any of the products mentioned in this post. In some cases, we may earn a small affiliate fee from certain links, including Amazon and the Health Food Radar shop. This helps compensate our staff for their time. Thanks for supporting us by clicking on the links!
Statements made on this website have not been evaluated by the U.S. Food and Drug Administration. Any information or products are not intended to diagnose, treat, cure, or prevent any disease. Information provided by this website or this company is not substitute for individual medical advice.