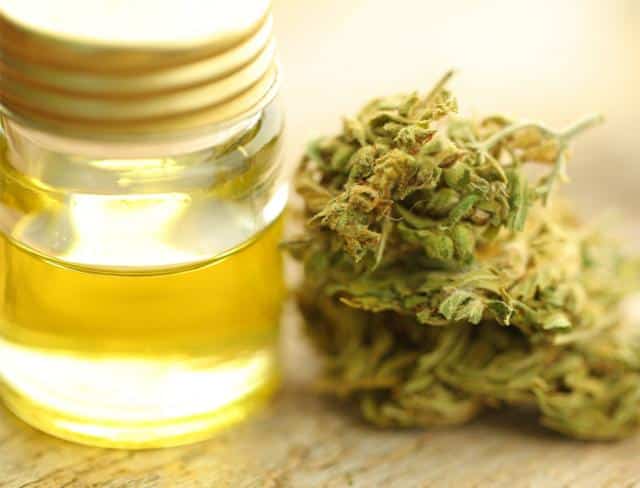 CBD oil, or Cannabidiol, has been a popular product for a few years now, but it is still shrouded in a bit of mystery. So, what is it? Is it good for you? Is it even legal? Should you consider it as a health supplement? What should you look for in a good product? Whether you're considering trying CBD or not, here are answers to some common questions.
Let's Start with the CBD Basics
CBD is a cannabinoid and a naturally occurring component of the cannabis plant. It is not the same thing as marijuana or hemp, rather, it is an active ingredient in all cannabis. While CBD may be an active ingredient in cannabis, it does not cause the user to get "high." It can come in many forms such as oil, capsules, or solutions and be taken as a spray, inhaled as a vapor, or ingested within various food and beverage products and prescriptions.
Is It Good for Your Health?
Cannabidiol can be good for you in a number of ways but is only clinically proven to be an effective treatment for epilepsy. The World Health Organization Expert Committee on Drug Dependence has an extensive report on CBD and outlines the proven clinical benefits and speculative health benefits of the substance. They also reported that "in humans, CBD exhibits no effects indicative of any abuse or dependence potential." Which answers the question of whether or not CBD is addictive and acts like a recreational drug. WHO also mentions that CBD is "generally well tolerated and with a good safety profile."
Within this report and other articles like "Cannabidiol (CBD) — What We Know and What We Don't" by Pete Grinspoon, MD, from Harvard Health Publishing, there are many examples of other diseases that CBD may help. These other, less substantiated health benefits, include: reducing chronic pain, anxiety, insomnia, arthritis, and many more. (For a more extensive list of the possible diseases that CBD could help with I would refer to the WHO report.)
Is It CBD Legal?
Another important question we must answer is whether CBD is legal or not and this is where it gets sticky. Federally, no, it isn't. CBD is still classified with marijuana as a controlled substance and is not legal in any way under federal law. But, the federal government is not cracking down on CBD, likely following the precedent they have set by not interfering with states that have legalized medical and recreational marijuana use. CBD's legality also depends on whether it comes from hemp or marijuana, as the hemp strain of cannabis contains far less THC than marijuana. So, while CBD is legal to some degree, its' level of restriction varies state by state and will be sold accordingly. Unfortunately, while CBD is not marijuana and does not have the same effects as the drug, government entities have not completely caught on, thus affecting how available CBD is to consumers who want to use it for the possible health benefits.
What Should You Look for in a CBD product?
Well, since the FDA does not regulate supplements you can't look to it for approval. Be vigilant and ignore products that make wild claims on what they can do for your health. This has been such an issue that the FDA has actually sent letters of warning to companies for outright lying to customers about what their products do. Refer to the clinical research cited in this article about what CBD may actually may help with — and keep an eye out on any emerging research or clinical trials that use CBD to treat diseases and symptoms.
Stick with what the research shows!
Be Meticulous in Your Own Research,  Too
Make sure the product is produced by a company that uses organic farming practices, even though cannabis cannot yet be certified organic in the U.S.
Find out if a third-party tests the product and makes sure that they have less than .3 percent THC — and that they actually have CBD in the product.
Also, check to see if the product uses a  process called "full spectrum CBD," where the CBD is suspended in hemp oil so that it absorbs nutrients that help with its' effectiveness.
The bottom line is that CBD is not dangerous, it has proven benefits for epilepsy, and it may help with a litany of other health issues. Just remember to be a meticulous consumer and be sure you are buying quality products!
Photo ©iStockPhoto
This post is not intended to substitute for medical advice or prescribed medication. Especially if you have special health needs or a special diet, consult a physician before undertaking any new diet or exercise plan.
The author has not been compensated for any of the products mentioned in this post. In some cases, we may earn a small affiliate fee from certain links, including Amazon and the Health Food Radar shop. This helps compensate our staff for their time. Thanks for supporting us by clicking on the links!
Statements made on this website have not been evaluated by the U.S. Food and Drug Administration. Any information or products are not intended to diagnose, treat, cure, or prevent any disease. Information provided by this website or this company is not substitute for individual medical advice.